Fintech Startup Brex Releases Financial Software Platform Brex Empower
Fintech Startup Brex Releases Financial Software Platform Brex Empower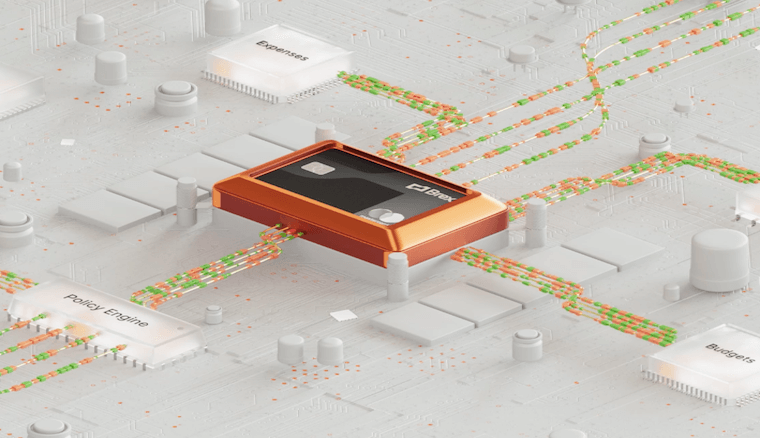 The News: The fintech startup Brex, known for its corporate credit cards, is releasing a new software platform with an initial product designed to help companies manage spending. The platform, Brex Empower, makes a promising debut with DoorDash already on board as a customer. Learn more about Brex Empower here.
Fintech Startup Brex Releases Financial Software Platform Brex Empower
Analyst Take: Citing a desire to help fast-growing companies increase their speed by providing financial software that reduces bureaucracy and overhead, fintech startup Brex recently announced a new financial software platform called Brex Empower. The platform will serve as the foundation for all new Brex products in the future and makes an auspicious entry to the marketplace with an initial product designed to help companies manage their spending while empowering employees to make decisions. "With this platform, we're focusing on how (to) increase the speed, reduce the friction for employees, and decrease spending – a triple win (for customers)," co-CEO Henrique Dubugras said.
I believe this is a smart move for Brex, which first became known as a provider of corporate credit cards. Brex Empower will substantially deepen their relationships with customers by providing a growing suite of financial management products that speed up the pace of business. Fast-growing companies deserve solutions designed to match or accelerate their progress and Brex Empower appears well-positioned to do just that.
What is Brex Empower?
With its new platform, Brex aims to end the cycle of difficult to comprehend expense policies leading to non-compliance from employees and additional paperwork for finance teams, which ultimately results in slower decision-making across an organization. By starting with a focus on employee experience, Brex Empower hopes to make it easy to do the right thing.
Brex Empower promises to:
Eliminate the need to collect receipts by leveraging integrations and data-gathering.
Encourage easy-to-follow expense policies through visualization and searchability.
Enable budgeting to delegate spending and eliminate the need for repetitive approvals.
Reduce the managerial review process by siloing out of policy or overbudget spending.
Offer visibility and accountability in real-time to enable quicker decision-making.
Brex's ultimate intention is centered on enabling a culture of trust, making the management of financial seasier, more scalable, and faster, while also reducing spending across the board. For anyone navigating the expense submission and reimbursement processes within organizations, or managing those processes, I'm thinking Brex presents a compelling alternative to the hoop-jumping that is so often the case today. A platform specifically designed to reduce the bureaucracy (read: headaches), make business finance more expeditous, cost effective, and improve the employee experience in the process is, to my way of thinking, a much needed step forward.
Brex Empower appears to provide plenty of room for the creation of additional products relating to travel, procurement, payments, and more and I'll be watching with interest to see what develops on this front.
Brex Empower and DoorDash – A Promising Partnership
One detail of particular note in Brex's announcement is the signing of DoorDash as an early adopter of Brex Empower. The confidence of DoorDash, a company with a $36 billion+ market capitalization and 9,000 employees across the country, provides significant momentum to Brex Empower and signals the company's intention to capture big fish from within the crowded corporate spend space. This move upmarket shouldn't leave smaller startups, Brex's initial bread and butter, out in the cold but rather enable the company to better serve businesses at every size through enhanced product offerings.
It's always encouraging to see innovative solutions emerge, especially those designed to improve employee experience and enhance growth. Brex just revealed itself as a potential major player in fintech.
Disclosure: Futurum Research is a research and advisory firm that engages or has engaged in research, analysis, and advisory services with many technology companies, including those mentioned in this article. The author does not hold any equity positions with any company mentioned in this article.
Analysis and opinions expressed herein are specific to the analyst individually and data and other information that might have been provided for validation, not those of Futurum Research as a whole.
Other insights from Futurum Research:
EC 2022: Mavenir Communicates New Business Communications Portfolio Capabilities
MWC 2022: Dell Intros New Open Telco Solutions and Works with Marvell to Spur Open RAN
MWC 2022: Qualcomm Unleashes Game Changing 5G Ecosystem Innovations
Image Credit: Brex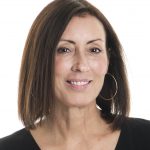 Shelly Kramer is a Principal Analyst and Founding Partner at Futurum Research. A serial entrepreneur with a technology centric focus, she has worked alongside some of the world's largest brands to embrace disruption and spur innovation, understand and address the realities of the connected customer, and help navigate the process of digital transformation. She brings 20 years' experience as a brand strategist to her work at Futurum, and has deep experience helping global companies with marketing challenges, GTM strategies, messaging development, and driving strategy and digital transformation for B2B brands across multiple verticals. Shelly's coverage areas include Collaboration/CX/SaaS, platforms, ESG, and Cybersecurity, as well as topics and trends related to the Future of Work, the transformation of the workplace and how people and technology are driving that transformation. A transplanted New Yorker, she has learned to love life in the Midwest, and has firsthand experience that some of the most innovative minds and most successful companies in the world also happen to live in "flyover country."