Facebook Libra Losing Momentum As Its Trust Continues To Plummet
Facebook Libra Losing Momentum As Its Trust Continues To Plummet
The News: Some original investors in Facebook's digital currency project are considering leaving, the Financial Times reported Friday.
Two Libra founders told the Financial Times they were worried about the regulatory spotlight that the cryptocurrency was attracting. The newspaper also said at least three early backers privately discussed separating themselves from the operation.
The investors said they were concerned that the extra attention would put pressure on their other business ventures, the report said.
In June, Facebook announced that it would launch a cryptocurrency run by the nonprofit Switzerland-based Libra Association in 2020. Read the full news story on CNBC
Analyst Take: This may be one of the least surprising pieces of news that I have analyzed in some time, but, it is also important. 
Facebook, with Facebook libra, was primed to become the first major tech/social media company to have its own currency and this could have marked the potential for a much more rapid adoption of cryptocurrency by everyday users.
Facebook, however has been under immense scrutiny outside of their efforts into crypto, and their intention of getting into the space immediately raised eyebrows domestically and abroad with the EU planning to open and investigation and the U.S. Congress already hearing testimony from the treasury secretary about the implications of this being carried out. 
In short, all of the attention has spooked some of the early supporters of the Libra Association with some of the early backers considering withdrawing. If more than a few, or even just a few of the biggest backers are to withdraw from the Facebook Libra project, this could mean impending doom for the company. Specifics on which backers are considering an exit are still undisclosed, but it will be something to watch with companies like Uber, Spotify, PayPal and Visa among some of the biggest names involved.
So What Is Going To Happen: 
It wouldn't surprise me entirely if Facebook Libra is in fact launched in 2020 as Facebook has committed, however, I could see it landing with a thud. Facebook is one of the most interesting soap operas in tech right now as there is so much negative publicity surrounding the company, yet its stock has performed well and its user base hasn't seen much attrition. I could see Facebook users adopting Libra, but I can't see regulators letting this see the light of day without a lot of fuss. This is why I'm seriously reserved about the prospects around Libra.
I also have a feeling that we are going to hear from Amazon and/or Google soon though. I can't imagine these two companies staying on the sidelines.  With Facebook struggling with tremendous regulatory scrutiny that is significantly greater than what these companies are facing, both are in a much better position to succeed in creating a highly adopted cryptocurrency.  The lack of the social network could be a hinderance, but I also see it as a way to deter regulator concerns about illicit usage that Facebook could enable (purposefully or more likely by accident).
Read more Analysis from Futurum Research:
Qualcomm Wins Partial Stay In FTC Ruling, Overturn Likely To Follow
VMware Posts Earnings Just Ahead of VMWorld: Wins Keep Coming
Splunk's Busy Day: Earnings Beat and Cloud Monitoring Leader SignalFX Acquisition
Futurum Research provides industry research and analysis. These columns are for educational purposes only and should not be considered in any way investment advice.
Image: Flickr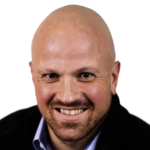 Daniel Newman is the Chief Analyst of Futurum Research and the CEO of The Futurum Group. Living his life at the intersection of people and technology, Daniel works with the world's largest technology brands exploring Digital Transformation and how it is influencing the enterprise. Read Full Bio