DTW 2019 Recap: Amdocs Showcases Digital Transformation Acumen, Robust Q2 2019 Financials
DTW 2019 Recap: Amdocs Showcases Digital Transformation Acumen, Robust Q2 2019 Financials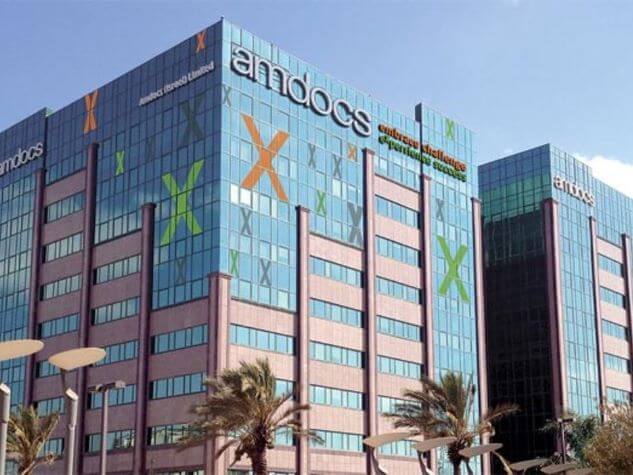 "ST. LOUIS, May 14, 2019 (GLOBE NEWSWIRE) — Amdocs Limited (NASDAQ: DOX) today reported operating results for the three months ended March 31, 2019." Read the full press release here.
Amdocs Earnings Report — Showcasing Digital Transformation Acumen and Robust Q2 2019 Financials
Highlights from Amdocs earnings report consist of:
Revenue of $1.02 billion, above the midpoint of the $995-$1.035 million guidance range
GAAP diluted EPS of $0.90, above the $0.75-$0.83 guidance range
Non-GAAP diluted EPS of $1.06, at the high end of the $1.00-$1.06 guidance range
GAAP operating income of $150 million; GAAP operating margin of 14.7 percent
Non-GAAP operating income of $178 million; non-GAAP operating margin of 17.4 percent
Twelve-month backlog of $3.39 billion, up $20 million sequentially
Key second fiscal quarter takeaways from Amdocs earnings report include:
Amdocs delivered record revenue, solid profitability and diluted non-GAAP earnings per share in line with the high-end of the company's guidance.
Quarterly cash collection was healthy as Amdocs continued to meet key delivery milestones related to driving multiple customer transformation projects.
Analyst Take: Amdocs earnings report is proving critics wrong by delivering robust Q2 2019 financial results and demonstrating positive market momentum at TM Forum's Digital Transformation World 2019 event  (DTW 2019) in Nice, France last week. During the event, Amdocs earnings report showed that its second fiscal quarter included record revenue, solid profitability, and meeting key delivery milestones related to multiple transformation projects.
As proof, Amdocs announced that KT in South Korea is using the Amdocs Service Monetization solution to deliver 5G commercial services. In addition during the DTW event, Amdocs made the following announcements:
Amdocs and Telefonica extend and expand their multi-year strategic alliance in Argentina and Chile, which enables Telefonica to automate intelligent systems and processes.
Amdocs and Siemens collaborate to offer high-reliability connected critical infrastructure wireless solutions based on CBRS (Citizens Band Radio Service). The Siemens RUGGEDCOM private wireless solution in combination with Amdocs SpectrumOne solution uses CBRS shared spectrum to support utility, water/waste water, transportation, and industrial IoT communications networks.
Sprint is deploying Amdocs Cloud Native Digital solutions to advance the transformation and modernization of its customer experiences, improving time to market of new services and operational efficiencies while implementing legacy modernization.
Amdocs is enabling Sunrise, the largest private operator in Switzerland, to meet customer expectations and regulations around cybersecurity and data protection. Amdocs used the SecuPi data protection platform to complete the data security project across 12 systems in only 11 weeks, covering 17 use cases.
Amdocs is supporting Capita Business Services in building on the Congestion Charge Program and roll out for transport in London's Ultra-low Emission Zone (ULEZ).
Amdocs company, Vindicia, unveiled that Protected.net is successfully using Vindicia Select to recapture almost 16 percent of failed payment transactions, resulting in $2 million of additional annualized revenue.
Through the combination of robust financial results and a string of new customer wins and partnerships, Amdocs is further validating its digital transformation credentials. Of equal importance, Amdocs is delivering transformation across multiple verticals (i.e., financial, utilities, water/waste water, transportation, and industrial IoT) which augment its core operator footprint and portfolio expertise (i.e., KT, Sprint, Sunrise, Telefonica).
The marketing momentum Amdocs executed at DTW counters the widespread concerns displayed at the show that digital transformation is stalling, especially for operators and driving new vertical use cases.
While it is accurate that some operators are having near-term difficulties, it does not alter the on the ground reality that digital transformation is already making a business case difference for key players spanning multiple segments. Now Amdocs needs to work with its customers and partners to provide updates on these transformation use cases by the end of the year or risk losing the hard-won momentum it exhibited at the show.
Futurum Research provides industry research and analysis. These columns are for educational purposes only and should not be considered in any way investment advice. 
Check out some of my other articles:
Ericsson 5G Consumer Potential Report — Myth Busters!
Ribbon UC Study Reveals Nearly Two-Thirds Plan to Invest in Unified Communications
Westcon-Comstor Offers Ribbon's Network to European Resellers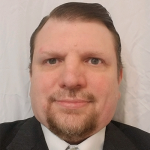 Ron is an experienced research expert and analyst, with over 20 years of experience in the digital and IT transformation markets. He is a recognized authority at tracking the evolution of and identifying the key disruptive trends within the service enablement ecosystem, including software and services, infrastructure, 5G/IoT, AI/analytics, security, cloud computing, revenue management, and regulatory issues. Read Full Bio.