DOJ Weighs In To Halt FTC and Koh's Questionable Ruling Against Qualcomm
DOJ Weighs In To Halt FTC and Koh's Questionable Ruling Against Qualcomm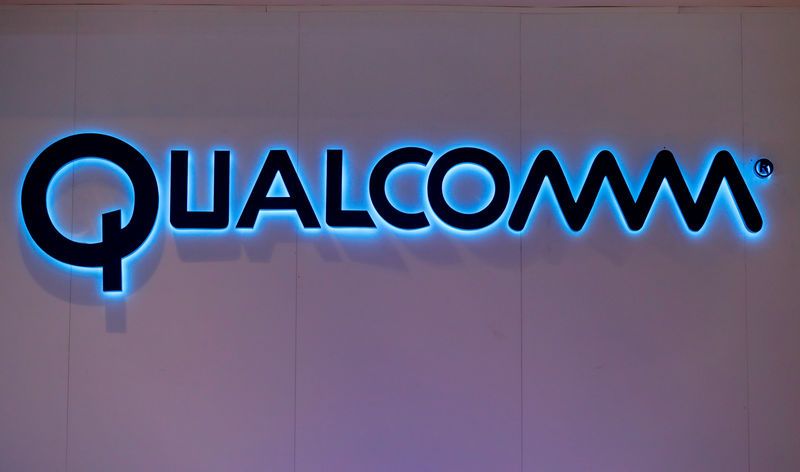 Image credit: Qualcomm's logo seen during Mobile World Congress in Barcelona, Spain, 2/28/2017. REUTERS/Eric Gaillard, courtesy Yahoo Finance
DOJ Weighs In To Halt FTC and Koh's Questionable Ruling Against Qualcomm
The US Justice Department has intervened to weigh in on the appeal of a recent ruling against Qualcomm that declared the chip giant to be a monopoly. The government is using national security and 5G leadership as its main considerations for an appeals court to let Qualcomm delay renegotiating its licensing contracts.
The Ruling Against Qualcomm — What Has Happened So Far
On Tuesday, The Justice Department filed an amicus brief with the US Court of Appeals for the Ninth Circuit, asking the judges to grant Qualcomm a reprieve. The filing followed a request by Qualcomm last week that the appeals court grant a stay (delaying the company from having to put the ruling into motion) in remedies ordered by US District Court Judge Lucy Koh in May after she declared the wireless chip provider to be a monopoly.  Read the full story on CNET.
Analyst Take: This entire case has been a disaster from the start. The FTC was given a favorable ruling by Judge Lucy Koh, however, for most who sat through and/or followed the trial, there was barely a spec of material evidence provided that the company did in fact hold a monopoly. It was hard to believe the final ruling against Qualcomm and remedy, and there were without question certain implications from the ruling that put America's position as a leader in 5G at risk.
Qualcomm is receiving a tremendous amount of outside support to try and halt the implementation of Judge Koh's remedies. Given President Donald Trump's earlier decision to intervene in Broadcom's takeover efforts, I expected Executive or DoJ intervention of some type, and was not at all surprised that the Justice Department received support from the cabinet of the Executive Branch, including the Departments of Energy and Defense.
Qualcomm is too Important to 5G to be Marginalized
While support from these government entities didn't surprise me, what was surprising was a move by Ericsson coming to the aid of Qualcomm in this matter. Ericsson, like Qualcomm, is a fellow collaborator in 5G innovation, and also happens to be one of the companies that testified against Qualcomm in the FTC case. Ericsson stepped up in this matter following this ruling against Qualcomm, essentially validating the idea that Qualcomm is too important to the next phase of 5G to be marginalized in any way.
I believe that the intervention by the Justice Department is critical, as this case needs to be given a second look. If Qualcomm did in fact participate in monopolistic behavior, the evidence provided in the first trial was insufficient to prove it.
Furthermore, we are at a pivotal moment in the global rollout of the next generation of wireless connectivity. With Intel's exit from the 5G modem business, Qualcomm is the only US-based company that is developing and implementing the intellectual property to help 5G meet its potential in the United States. That is why this ruling is so important, not solely to Qualcomm, but to the United States as a whole, and the retention of the country's reputation as an innovation leader in communications standards.
By forcing Qualcomm to implement Koh's ruling, Qualcomm will be significantly weakened in negotiations and could potentially have to reinvest dollars that would otherwise have gone toward R&D into supporting costly negotiations.
This Ruling Against Qualcomm Never Made Sense
This ruling against Qualcomm never made sense, and certainly did not make sense based upon what the FTC presented in its case. Without question, Qualcomm has to deal with its share of scrutiny, which is common for companies that build important IP and then have influence on how that IP is priced into the market. However, it is important to remember that the company is required to spend billions on developing the technology and licensing is significant to how they recoup those investments and continue to innovate.
It will be interesting to keep an eye on what happens next. I feel strongly that the ruling will be paused to allow a deeper look on the security implications prior to the case being heard for appeal.
For an in-depth read on the Qualcomm vs. FTC case check out our other pieces:
U.S. Judge Koh Blocks Qualcomm's Request to Put Antitrust Ruling on Hold
Ruling in Qualcomm Antitrust Case Makes Zero Sense—Here's Why
Opinion: It only took a few days of testimony for the FTC's case against Qualcomm to fall apart – Part 1
Opinion: It only took a few days of testimony for the FTC's case against Qualcomm to fall apart – Part 2
Opinion: It only took a few days of testimony for the FTC's case against Qualcomm to fall apart – Part 3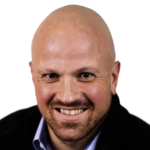 Daniel Newman is the Chief Analyst of Futurum Research and the CEO of The Futurum Group. Living his life at the intersection of people and technology, Daniel works with the world's largest technology brands exploring Digital Transformation and how it is influencing the enterprise. Read Full Bio