DoD Partners with GLOBALFOUNDRIES to Manufacture Secure Chips
DoD Partners with GLOBALFOUNDRIES to Manufacture Secure Chips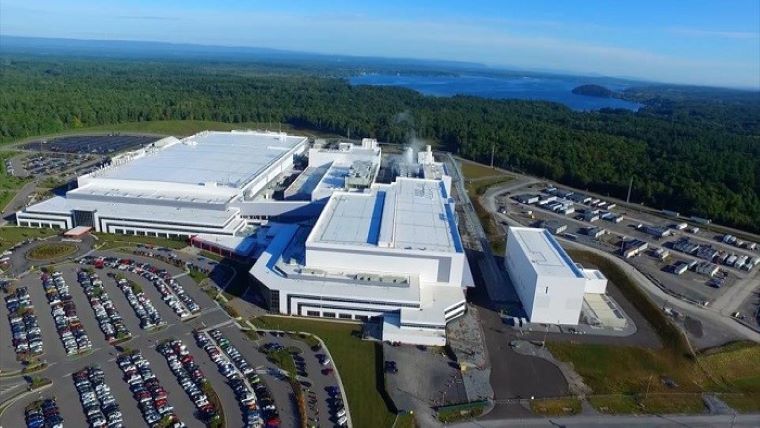 The News: In a recently announced strategic partnership, the U.S Department of Defense (DoD) will partner with GLOBALFOUNDRIES, one of the world's leading specialty foundries, to provide a secure and reliable supply of semiconductor solutions that will be manufactured at Fab 8 in Malta, New York. Read the GLOBALFOUNDRIES press release here.
DoD Partners with GLOBALFOUNDRIES to Manufacture Secure Chips
Analyst Take: The DoD's partnership with GLOBALFOUNDRIES is both about reliability and security. GLOBALFOUNDRIES' Fab 8, located in Malta, New York is the company's most advanced manufacturing facility.
In May of 2020, GLOBALROUNDRIES announced plans to implemented export control security measures, bringing it into compliance with both the U.S. International Traffic in Arms Regulations (ITAR) and the Export Administration Regulations (EAR), making the company the most advanced ITAR foundry in the United States. GLOBALFOUNDRIES has reportedly invested over $13 billion in its Fab 8 facility, and this strategic move is clearly intended to allow the company to serve the U.S. government and meet both its technology and its security needs around semiconductor chips for the foreseeable future.
GLOBALFOUNDRIES Also Pursues Trusted Facility Status from the Pentagon for Fab 8
Following the securing of certification under U.S. export controls to manufacture chips for sensitive military and aerospace applications, GLOBALFOUNDRIES is also currently in talks with the DoD to qualify its Fab 8 facility in New York as a trusted facility. The chipmaker currently has secured trusted facility status for its Fab 9 facility in Burlington, VT and its Fab 10 facility in East Fishkill, NY, with the Vermont foundry being the first facility in the nation to achieve that status back in 2005.
In the interim, as the company pursues trusted facility status for the Fab 8 facility, its ITAR certification allows the foundry to manufacture chips for military and aerospace applications. The DoD is quoted as saying "The agreement with GLOBALFOUNDRIES is just one step the Department of Defense is taking to ensure the U.S. sustains the microelectronics manufacturing capability necessary for national and economic security. This is a pre-cursor to major efforts contemplated by the recently passed CHIPS for America Act, championed by Senator Charles Shumer (D-NY), which will allow for the sustainment and on-shoring of U.S. microelectronics capability." It should be noted that Schumer tied his support for the CHIPS Act to expanding GLOBALFOUNDRIES' role as the Pentagon's primary secure foundry. Beyond the fact that manufacturing semiconductor chips domestically is an important goal for the U.S. in general, the fact that two of the foundry's U.S. locations are based in New York state was likely a ley driver of Schumer's support. GLOBALFOUNDRIES employs in the neighborhood of 3,000 people at its Fab 8 facility alone and has clearly not hesitated to invest in both gaining the certifications it requires to continue serving the U.S. government, but also providing a source of jobs in the communities where it is located.
A Global Chip Shortage is a Big Challenge — Subsidizing a Homegrown Chip Industry is Important
It is no secret that the semiconductor industry is struggling due to high demand for chips. Chips make our worlds go around, whether we realize it or not, and a global pandemic has contributed to a global chip shortage. Computer chips (semiconductors) are in everything — laptops, TVs, video game systems, devices, cars, doorbells, and thermostats and more. Chips also power all things related to smart cities and buildings, including but definitely not limited to utilities, power lines, water treatment plants, buildings — you name it, if it's connected, it's powered by a semiconductor chip. Not only have we had a global pandemic that has created a surge of demand for consumer devices, we've had a trade war with China that has strained chip production.
That's why efforts to subsidize a homegrown chip industry and reducing the U.S.'s reliance on overseas manufacturers have shifted into high gear. The DoD's partnership with GLOBALFOUNDRIES comes at a much-needed time. The company's ITAR certification, it's continued willingness to invest in facilities and compliance, and its pursuit of trusted facility status all bode well for the future and the ability of the DoD to get the secure chips it needs. I predict we'll see that trusted facility status happening sooner rather than later and expect good things ahead out of this strategic partnership.
Futurum Research provides industry research and analysis. These columns are for educational purposes only and should not be considered in any way investment advice.
Other insights from Futurum Research:
My colleague Olivier Blanchard and I tackled the topic of the global chip shortage in a recent episode of the Futurum Tech Webcast. If this is a topic of interest, you can find that here: From Mobile Devices to the Automotive Industry, Chips Play an Outsized Role — and a Global Chip Shortage is a Very Big Deal
Here's What's in Store for Marvell Technology, Qualcomm, and Other Semiconductor Companies This Year
Image Credit: everything RF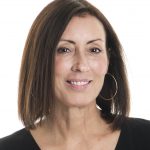 Shelly Kramer is a Principal Analyst and Founding Partner at Futurum Research. A serial entrepreneur with a technology centric focus, she has worked alongside some of the world's largest brands to embrace disruption and spur innovation, understand and address the realities of the connected customer, and help navigate the process of digital transformation. She brings 20 years' experience as a brand strategist to her work at Futurum, and has deep experience helping global companies with marketing challenges, GTM strategies, messaging development, and driving strategy and digital transformation for B2B brands across multiple verticals. Shelly's coverage areas include Collaboration/CX/SaaS, platforms, ESG, and Cybersecurity, as well as topics and trends related to the Future of Work, the transformation of the workplace and how people and technology are driving that transformation. A transplanted New Yorker, she has learned to love life in the Midwest, and has firsthand experience that some of the most innovative minds and most successful companies in the world also happen to live in "flyover country."