Dell Q2 Revenue Hits $26.4B, Up 9% YoY As Growth Continues
Dell Q2 Revenue Hits $26.4B, Up 9% YoY As Growth Continues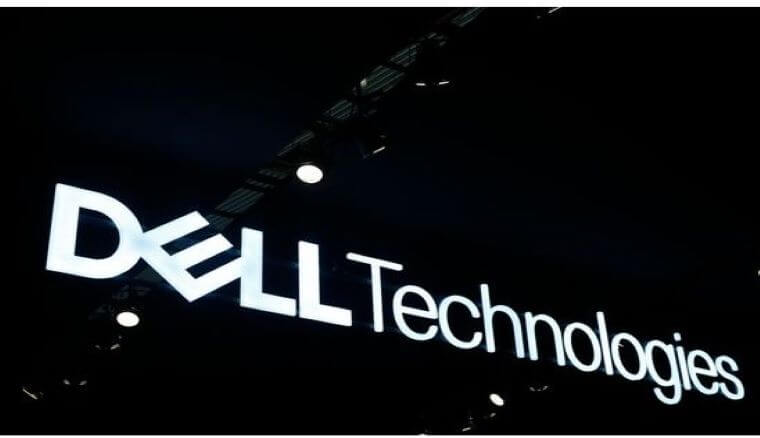 The News: Dell Q2 Fiscal Year 2023 revenue came in at $26.4 billion, up nine percent from the $24.19 billion booked in the same quarter one year ago, the computer hardware, services, server, and storage vendor reported on Aug. 25. That marks a new second quarter revenue record for Dell Technologies, the company said, as it performed well in a still-challenging global macroeconomic environment. Read the full Press Release from Dell Technologies.
Dell Q2 Revenue Hits $26.4B, Up 9% YoY As Growth Continues
Analyst Take: Dell's Q2 FY2023 results are laudable, but as they have since the Covid-19 pandemic began in March 2020, they come as market turmoil continues across the tech sector. Yes, there was more good news here for the company, with revenue rising by nine percent, but Dell Technologies appears to be girding for harder times as pandemic work from home arrangements fall off and laptop and PC hardware sales may be winding down to catch up with what had been a boisterous market during the height of the pandemic.
Here are the Dell Q2 FY2023 earnings by the numbers:
Q2 FY2023 net revenue of $26.4 billion, up nine percent from $24.19 billion for the same quarter one year ago. The Q2 revenue was in line with analyst consensus estimates of $26.4 billion from analysts with Yahoo Finance.
Q2 FY2023 non-GAAP net income of $1.26 billion, up nine percent from $1.165 billion one year ago. That figure is down, however, by 16.7 percent from $1.4 billion in the prior quarter.
Q2 FY2023 non-GAAP diluted earnings per share of $1.68, which is up 14 percent from the $1.48 diluted earnings per share price from one year ago. The EPS beat consensus estimates of $1.64 per share from analysts at Yahoo Finance.
Q2 FY2023 non-GAAP gross margin of $5.65 billion, which is essentially unchanged from $5.67 billion for the same quarter one year ago.
Q2 FY2023 non-GAAP operating income of $1.95 billion, up four percent from $1.86 billion one year ago.
For Q2, Dell again performed well, with growth in every one of its targeted market segments except for consumer sales. That continuing growth is notable, especially due to the ongoing tough market conditions being faced in the tech sector around the world by many companies.
Like every other organization, Dell Technologies is continuing operate in a business climate fraught with unprecedented challenges.
Dell's Sales Breakdown for Q2
In the second quarter, Dell's Infrastructure Solutions Group (ISG) posted record Q2 net revenue of $9.5 billion, up 12 percent from $8.5 billion one year ago. That includes the servers and networking division, which saw net revenue of $5.2 billion, up 16 percent from $4.48 billion one year ago; and the storage division, which reported Q2 net revenue of $4.3 billion, up six percent from $4 billion one year ago.
Dell's Client Solutions Group (CSG) posted record Q2 2023 net revenue of $15.49 billion, up nine percent from $14.26 billion a year ago. That includes net revenue of $12.14 billion from its commercial PC division, which is up 15 percent from $10.57 billion one year ago; and Q2 2023 net revenue of $3.34 billion from its consumer PC division, which is down nine percent from $3.69 billion one year ago.
Those overall ISG and CSG revenues, however, softened in Q2 FY2023 from the prior quarter, when ISG revenue totaled $9.3 billion and CSG revenue totaled $15.6 billion. Those revenue decreases in sequential quarters have certainly been experienced by Dell in its past, but they create new challenges for the company in the current marketplace as the overall enterprise tech market settles into its own new normal over the next few quarters. Rise and dips in the market are nothing new, and we believe that Dell has the experience and know how to navigate theses oscillations.
Dell also reported remaining performance obligations of $41 billion for Q2 FY2023, up two percent year-over-year, deferred revenue of $28 billion, and cash and investments of $7.1 billion. Recurring revenue for the second quarter was approximately $5.2 billion, up eight percent year-over-year. APEX annual recurring revenue is now more than $1 billion, with second quarter orders growth of 78 percent year-over-year, according to Dell.
Dell Q3 and Full FY2023 Guidance
Dell also provided earnings guidance for Q3 and for the full fiscal year of 2023 as part of its Q2 FY2023 earnings report.
For Q3 FY2023, Dell said it expects revenue between $23.8 billion to $25 billion, down 8 percent at the midpoint, with CSG declining in the high teens and ISG growing in the low teens.
The Q3 FY2023 diluted non-GAAP EPS is expected to be between $1.53 per share and $1.79 per share, which should be flat YoY at the midpoint, the company said.
For full year FY2023, Dell reported that "given what we know today, we expect revenue growth to be flat to two percent." The company also said it expects diluted non-GAAP EPS for FY2023 to be between $6.60 per share and $7.00 per share, up nine percent at the midpoint.
Dell Q2 Overview
Overall, it was another strong quarter for Dell Technologies, even as macroeconomic conditions are currently in a constant state of flux.
We believe that the strength in Dell's CSG numbers will probably surprise some observers, particularly in the company's healthy market share gains. At the same time, Dell's ISG numbers are also picking up with solid server growth again being posted.
But Dell executives are smart to be wary and cautious about the customer buying outlook for Q3 as they watch their ledgers. We expect all eyes to be on Dell's guidance as Q3 and the full FY2023 progress, given the current economic uncertainties. The tamer guidance fits the Dell mold, which is reliably conservative in its growth ambitions. However, as we have alluded to with other tech names, we are in a moment where some expectation of "resetting" has become pertinent. Dell will certainly navigate the cycle of slowing PC demand and will serve as a great indicator of economic turnaround when it starts to see growth accelerate again.
As always, Dell continues to be one of the premier technology players in the world — consistently meeting challenges by anticipating and delivering on customer needs and expectations in its markets. We continue to be bullish about Dell, its direction, and its strategy in making its way through any storm and finding ways to deliver customer and investor value.
Despite lingering effects of the pandemic and significant macroeconomic of the challenges, Dell continues to be well-positioned to take advantage of secular trends such as edge computing, hybrid cloud, multi-cloud, and an increasing focus on data management. Dell continues to ruthlessly execute on the supply chain side despite headwinds driven by supply chain issues, parts supply price increases, and the overall chip shortages. The company has been repeatedly finding ways to cope and grow despite the challenges over the last several years, which is proving its mettle.
Disclosure: Futurum Research is a research and advisory firm that engages or has engaged in research, analysis, and advisory services with many technology companies, including those mentioned in this article. The author does not hold any equity positions with any company mentioned in this article.
Analysis and opinions expressed herein are specific to the analyst individually and data and other information that might have been provided for validation, not those of Futurum Research as a whole.
Other insights from Futurum Research:
Dell Q1 2023 Revenue Up 16%, Topping Analyst Estimates 
Dell Technologies World: Dell and Snowflake Seek to Simplify Data Access and Spur Insights in the Multi-cloud Era
Dell Technologies Posts Another Earnings Record with Full Year Fiscal 2022 Revenue of $101.2B
Image Credit: Barrons