Dell Introduces Dell NativeEdge, an Edge Operations Software Platform Designed to Help Simplify, Secure, Optimize, and Automate Edge Infrastructure Deployments
Dell Introduces Dell NativeEdge, an Edge Operations Software Platform Designed to Help Simplify, Secure, Optimize, and Automate Edge Infrastructure Deployments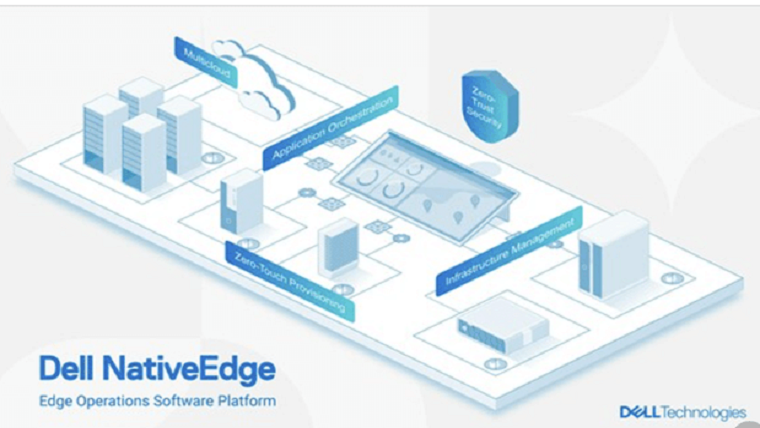 The News: At Dell Technologies World in Vegas this week, Dell announced the launch of Dell NativeEdge software platform designed to help companies simplify, secure, optimize, and automate their edge infrastructure deployments. With Dell NativeEdge, customers will be able to streamline edge operations across thousands of devices and locations from the edge to their core data centers and multiple clouds. See the full Press Release from Dell Technologies here.
Dell Introduces Dell NativeEdge, an Edge Operations Software Platform Designed to Help Simplify, Secure, Optimize, and Automate Edge Infrastructure Deployments
Analyst Take: What a round of news out of Dell Technologies World this week, and pretty much all with a view toward simplification, security, optimization, and automation — the four things every organization needs today.
As it relates to edge computing, its role in driving business transformation is outsized and expected to grow at a rapid pace. As a result, organizations are actively looking to increase edge spending in order to optimize operational efficiencies and embrace digital technologies to spur automation. To do that, they need a simple, effective way to manage and secure the diverse ecosystem of edge technologies — which is what Dell NativeEdge operations software has been designed to provide.
According to Dell, Dell NativeEdge is the industry's only edge operations software platform that provides secure device onboarding at scale, remote management capabilities, and multicloud application. I'll admit that when Dell COO Jeff Clarke announced this during his keynote, that "secure device onboarding at scale" got a huge round of applause, and with good reason, that can be a massive headache.
As much as AI was a key theme at Dell Technologies World, security was center stage as well, and rightfully so. The Dell NativeEdge solution speaks to that: reducing security risk by protecting customers' applications and infrastructure across their entire edge technologies because Zero Trust is built into Dell NativeEdge. The solution offers zero-touch deployment and an open system design that will integrate with a variety of hardware across Dell's end-to-end portfolio.
A key theme over the course of this year's Dell Technologies World keynotes and discussions with product management teams is that simplification on all fronts is what customers desire, and they want to be able to optimize, and automate at scale, while knowing they can do so securely. These desires of course extend to infrastructure environments and managing edge workloads. Data and the challenges of moving data, can be complicated and expensive. In addition, because data often resides in various places throughout an organization, the management, provisioning, and ability to use that data to automate is no small challenge. Dell NativeEdge aims to change that, providing users with the ability to simplify, manage, and streamline their edge operations with one solution.
Dell Expands Edge Technology Portfolio
In addition to the DELL NativeEdge announcement, Dell unveiled several other new technologies to help customers be able to simplify and gain more value from their investments. These offerings include:
Dell Validated Design for Retail Edge: With inVia Robotics, Dell Validated Design for Retail Edge endeavors to provide customers a simplified and flexible path to intelligent retail automation helping retail employees become more efficient. The solution will be available globally in August 2023.
Dell Private Wireless with Airspan and Druid: Dell Private Wireless with Airspan and Druid is a validated private wireless solution giving enterprises reliable, secure wireless connectivity for thousands of remote edge technologies distributed across edge locations. This will be available globally in June 2023.
Enterprise Sonic Distribution by Dell Technologies 4.1: Dell's Enterprise Sonic Distribution 4.1 provides a single network operating system combining the flexibility of a multi-vendor ecosystem with the simplicity of common open-source toolsets. The solution is available globally today.
Dell ProDeploy Flex: Dell ProDeply Flex is a modular deployment service designed to enable customers to customize their edge deployment service needs in order to get the most value from their edge infrastructure and applications. This service will be available globally in August 2023.
As companies realize the powerful role edge computing is playing and will play for them moving forward, there is a very real and immediate need to improve production capabilities and adopt new digital technologies that integrate edge applications. With companies the world over rushing to leverage artificial intelligence and machine learning, there is no time to wait. The massive increase in data volume will require the increased use of and reliance on edge computing — solutions like Dell NativeEdge that are purpose-built to help customers address this and streamline their edge operations are understandably in high demand and I expect that to continue to be the case for the foreseeable future.
The Dell NativeEdge operations software platform will be available to customers, OEMs, and partners in 50 countries beginning August 2023.
Disclosure: The Futurum Group is a research and advisory firm that engages or has engaged in research, analysis, and advisory services with many technology companies, including those mentioned in this article. The author does not hold any equity positions with any company mentioned in this article.
Analysis and opinions expressed herein are specific to the analyst individually and data and other information that might have been provided for validation, not those of The Futurum Group as a whole.
Other insights from The Futurum Group:
Dell Technologies and NVIDIA Launch Project Helix for On-Prem Generative AI
Dell Technologies Introduces Project Fort Zero to Help Accelerate and Simplify Zero Trust Adoption at Dell Technologies World Event
Dell APEX Platform Advancements Empower Customers to Optimize Multicloud Strategies and Streamline IT Operations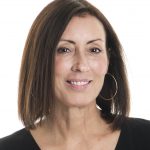 Shelly Kramer is a Principal Analyst and Founding Partner at Futurum Research. A serial entrepreneur with a technology centric focus, she has worked alongside some of the world's largest brands to embrace disruption and spur innovation, understand and address the realities of the connected customer, and help navigate the process of digital transformation. She brings 20 years' experience as a brand strategist to her work at Futurum, and has deep experience helping global companies with marketing challenges, GTM strategies, messaging development, and driving strategy and digital transformation for B2B brands across multiple verticals. Shelly's coverage areas include Collaboration/CX/SaaS, platforms, ESG, and Cybersecurity, as well as topics and trends related to the Future of Work, the transformation of the workplace and how people and technology are driving that transformation. A transplanted New Yorker, she has learned to love life in the Midwest, and has firsthand experience that some of the most innovative minds and most successful companies in the world also happen to live in "flyover country."