Crypto Starts to Look Like the Early Days of the Internet
Crypto Starts to Look Like the Early Days of the Internet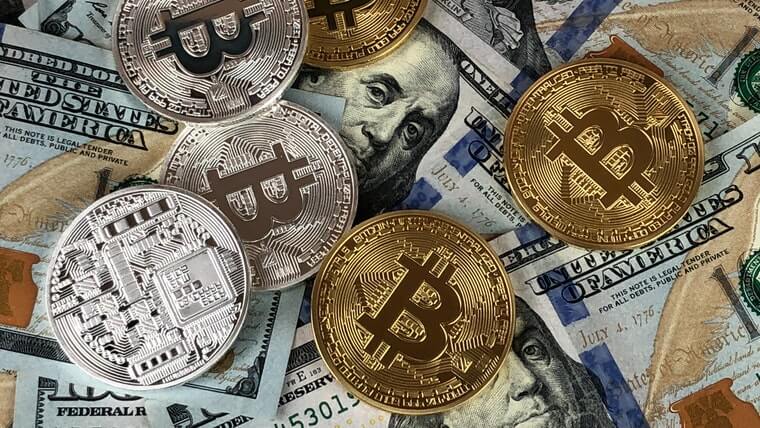 The News: Chainalysis, the blockchain data platform, announced late last week that it secured a $100 million Series E financing led by Coatue, bringing its valuation to $4.2 billion. Read the Chainalysis release here.
Andreessen Horowitz announced late last week that it is launching a multibillion-dollar fund to invest in a next wave of computing innovation that will be driven by crypto and betting that crypto will be as influential as the internet. Read the Andreessen Horowitz release here.
Crypto Starts to Look Like the Early Days of the Internet
Analyst Take: Crypto starts to look like the early days of the internet with recent moves from Chainalysis and Andreessen Horowitz. While neither of these news stories on their own was particularly worthy of analysis, the combination of the two is worthy of a deeper dive. In fact, I believe these two datapoints indicate an emerging trend. My analysis here will go nowhere near the widely discussed merits or implications to the wider financial system of cryptocurrencies and I certainly won't be talking about the price volatility. Rather, this analysis will focus on the technology that is starting to solidify around the cryptocurrency infrastructure space and how this is becoming an area for mainstream investment by VC firms such as Andreesen Horowitz and others.
Andreessen Horowitz and a16z Announce Cryptocurrency-focused Fund
This past week, Silicon Valley venture capital firm, founded by Marc Andreessen and Ben Horowitz, also known as a16z, announced its latest cryptocurrency-focused fund with a value of $2.2 billion, and plans to deploy that capital across blockchain and digital asset start-ups. "The size of this fund speaks to the size of the opportunity before us: crypto is not only the future of finance but, as with the internet in the early days, is poised to transform all aspects of our lives," Katie Haun and Chris Dixon, partners who run Andreessen's cryptocurrency group, said in a blog post.
For me the key statement, and what specifically piqued my interest was the phrase "the internet in the early days". While the mainstream media and the political discussion focuses on price volatility and the environmental impact of Bitcoin, the smart money has moved past these topics and is looking to get into the supporting infrastructure that goes around the currency. The wider opportunity for the VC community is not investing directly in the asset class, the opportunity is in the emerging businesses that are sprouting up to provide the much-needed infrastructure for when (not if) Bitcoin emerges as a credible alternative to fiat currencies.
Andreessen Horowitz has a portfolio that reads like the who's who of internet startups that have gone on to be household names and titans of the internet economy. The company's first crypto-focused fund was launched three years ago, during what's now known as "crypto winter." In 2018, the value of Bitcoin cratered roughly 80% from the highs in 2017. The new "Crypto Fund III" will be co-led by Chris Dixon and Katie Haun. This latest fund also comes at another bearish moment for Bitcoin. Based on comments by Haun and Dixon talking about the asset class's volatility, "prices may fluctuate but innovation continues to increase through each cycle," the VC firm appears to have little interest in the headline price of Bitcoin. They went on to say "We believe that the next wave of computing innovation will be driven by crypto," the partners wrote, adding that they're "radically optimistic about crypto's potential."
The firm is known for early bets on companies like Facebook, Instagram, Lyft, and Pinterest. Andreessen Horowitz made its first move into the digital asset space through Coinbase in 2013. Coinbase went public via a direct listing this year and can be seen as the test balloon for crypto infrastructure firms maturing and turning mainstream.
The size of this fund is worthy of comment, "The largest crypto fund ever raised to date, Crypto Fund III is a validating moment for the ecosystem and another sign that crypto is becoming an ever more mainstream part of our financial infrastructure," the firm said in a press release. I believe size of the fund is directionally significant in that it speaks to the size and scale of the opportunity. $2bn+ will allow the firm to make a significant number of investments to hedge its bets as the space emerges and technologies establish themselves. Dixon and Haun also commented. "We invest in all stages, from early seed-stage projects to fully developed later-stage networks."
Further cementing the link to the early days of the internet, the firm went on to comment, "As with any new computing movement, crypto has endured a variety of challenges and misconceptions," Dixon and Haun said. "That's why we are also bringing together heavy-hitters across several functions to help translate 'crypto' to the mainstream."
Chainanalysis Raises $100m in Series E
Another proof point in the link to the structure of the investment landscape in crypto was the investment announcement made concerning Chainalysis. Again, Chainalysis, while in the crypto currency space, is a firm focused on the supporting infrastructure and not the asset class itself.
Chainalysis is known as the provider of investigations and compliance software that enables government agencies and private sector businesses across the world to detect and prevent cryptocurrency crime and money laundering. Given the mainstream media's continued focus on the narrative that Bitcoin is the purview of criminals and that we should be concerned about its use in ransomware attacks as the currency of choice for hackers, this raise of funds is significant. In the recent case of the Colonial Pipeline ransomware attack the DOJ confirmed it had recovered $2.3m of the ransom amount paid in Bitcoin.
These tools are only as good as the underlying data, and Chainalysis is seen by many as the leader in systematically collecting information that links real world entities to blockchain transactions since 2013. Chainalysis last week announced that it has closed $100 million after a Series E funding round led by Coatue. The latest financing round brings the company's valuation up to $4.2 billion, bringing the total amount raised to $365 million. To put this figure into context, a comparative firm in the traditional IT space would be Splunk who has a market cap of approximately $24 billion.
As cryptocurrency becomes more mainstream, financial institutions are experiencing unprecedented demand for it, both from retail investors and also from pension funds and other market participants. This continued interest, regardless of the prevailing price, is leading to the development of supporting infrastructure, technology on and off ramps, and analytics platforms that are all present in the legacy financial system. Couple this commercial interest with government agencies prioritizing threats like ransomware that leverage use of cryptocurrencies and the need for more analytical tools becomes obvious, and this is why Andreesen Horwowitz and others are seeing blood in the water and investing accordingly. Obviously, this is a space I will continue to cover with great interest.
Disclosure: Futurum Research is a research and advisory firm that engages or has engaged in research, analysis, and advisory services with many technology companies, including those mentioned in this article. The author does not hold any equity positions with any company mentioned in this article.
Other insights from Futurum Research:
Rakuten, NEC, And Intel Score 5G SA Core Breakthrough 
HPE's Project Aurora Launches, A New Zero-Trust Offering To Help Address Security Concerns
IBM Launches Enhanced Fan Experience For Wimbledon Tennis Tournament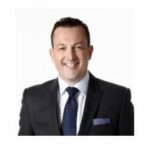 Steven Dickens is Vice President of Growth and Business Development and Senior Analyst at Futurum Research. Operating at the crossroads of technology and disruption, Steven engages with the world's largest technology brands exploring new operating models and how they drive innovation and competitive edge for the enterprise.  Read Full Bio.