Couchbase Continues Upward Trend in an Increasingly Competitive Database Space
Couchbase Continues Upward Trend in an Increasingly Competitive Database Space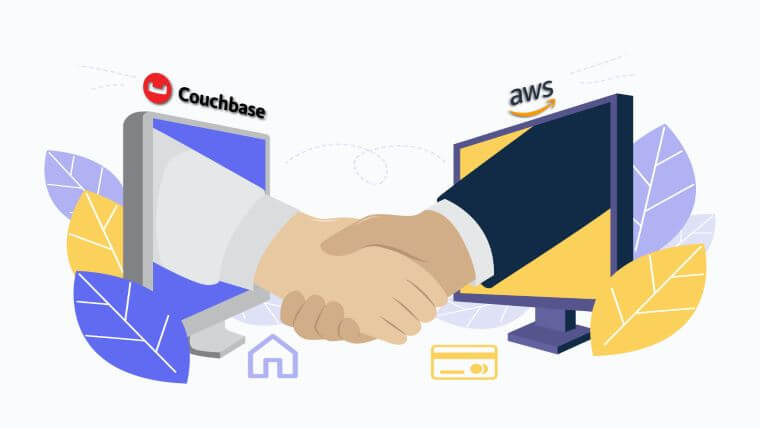 The News: Couchbase is firmly establishing itself as an open source based database vendor worthy of more consideration. The company made announcements recently at AWS re:Invent and then announced Q3 results earlier this week.
Couchbase Continues Upward Trend in an Increasingly Competitive Database Space
Analyst Take: At AWS re:Invent last week the majority of the talk on the main stage and in breakout sessions focused on data, the manipulation of data, how teams manage data, and how enterprises garner insights from data.
As enterprises focus on driving innovation and mitigating costs, the competitive landscape is being driven by how companies can drive more insights from data and do it without costs and administration overhead exploding. When you couple this with the burgeoning need to secure corporate data, both for regulatory and compliance reasons, and also against cyber threats, it is not surprising that IT decision makers are looking for alternative providers.
Next generation customer-driven experiences dictate a different approach to database architecture. Cloud-native, containerized applications require a flexible database platform that can power applications deployed in all scenarios from the cloud to the edge. That's where Couchbase comes in.
Couchbase is positioning itself to address this dynamic by simplifying how developers and architects develop, deploy, and consume. The Couchbase Capella Cloud Database Platform, allows enterprises to rapidly build applications where price/performance is paramount. Impressively, with a memory-focused approach, Couchbase is in production in more than 30% of the Fortune 100.
Couchbase AWS Partnership
At AWS re:Invent 2022 last week, Couchbase announced a multi-year strategic collaboration agreement with AWS. The Couchbase AWS partnership focuses on enabling Couchbase and AWS to deliver to their customers integrated GTM activities, commercial incentives, and technology integrations. This includes migrating workloads to the Couchbase Capella Database-as-a-Service (DBaaS) offering on AWS, as well as extending Capella App Services to run on AWS edge services.
Couchbase Capella delivers database flexibility for developers and performance at scale for modern applications, and all with compelling price performance that is fast and cost-efficient. Because Capella is fully managed and automated, customers can focus on development, improving their applications, delivering highly interactive and engaging experiences, and reducing time to market.
The Couchbase AWS collaboration will enable respective customers to deploy Capella on AWS and develop applications that are designed for always-on operations and which can be deployed anywhere from cloud to edge.
"AWS is an industry leader paving the way for cloud and edge innovation for customers," said Matt McDonough, senior vice president of business development and strategy at Couchbase. "Couchbase and AWS are both committed to providing customers with the agility, flexibility and scale that their development teams want, and this expanded agreement will make it even more seamless for customers to start building premium experience apps with Capella on AWS. We look forward to this next chapter with AWS delivering innovative solutions that empower developers to more easily build modern distributed applications in the cloud and at the edge."
This agreement builds on the existing relationship between the two companies and outlines how Couchbase and AWS will collaborate on shared GTM strategy and execution to drive the adoption of Capella on AWS. The key takeaway for me from this announcement is that Couchbase will scale and be able to attach itself to the flywheels of growth that is the AWS sales team, which will no doubt help the company further expand into key verticals.
Couchbase Announces Q3 Results
Couchbase delivered robust bookings growth, new logo additions, and a rapidly growing pipeline of opportunities across both new and existing customers in a challenging macroeconomic climate in Q3. The investments the company has made in the cloud database platform are beginning to show signs of paying off the contribution that Capella is making in the results is a good lead indicator.
Q3 2023 Highlights
Revenue: Total revenue was $38.6 million, an increase of 25% year-over-year. Subscription revenue for the quarter was $35.7 million, an increase of 23% year-over-year.
Total ARR: As of October 31, 2022, was $151.7 million, an increase of 24% year-over-year, or 28% on a constant currency basis.
Gross margin: Gross margin for the quarter was 87.4%, compared to 87.9% for the third quarter of fiscal 2022.
Loss from operations: Loss from operations for the quarter was $16.6 million, compared to $15.5 million for the third quarter of fiscal 2022.
Cash flow: Cash flow used in operating activities for the quarter was $14.7 million, compared to $19.7 million in the third quarter of fiscal 2022.
Couchbase Business High Spots During the Quarter
In business high spots throughout the quarter, Couchbase announced a refreshed user experience for Couchbase Capella, drawing inspiration from popular technologies leveraged by developers' already keen sense of familiarity drives increased developer productivity. In addition, in Q3, the company announced a new high-data density storage engine designed to radically reduce the TCO of operations compared to other Database-aaS offerings.
Another key announcement during the quarter, and one that is much sought after by enterprise customers, is enhanced security and SSO capabilities in Capella, including successfully completing a SOC 2, Type II audit and delivering support for healthcare-focused HIPAA-compliant applications.
Couchbase Financial Outlook
For the fourth quarter and full year of FY 2023, Couchbase expects total revenue to grow in the range of $38.2-38.4 million in Q4 and $151.4-151.6 million for the full year.
The company provided guidance that ARR for Q4 would be in the $160.5-162.5 million range and that Non-GAAP Operating Loss for FY 2023 would be in the $46.4-46.2 million range.
Looking Ahead for Couchbase
Looking ahead for Couchbase, there are opportunities and challenges. The developer-focused database space is becoming increasingly competitive, with companies like MongoDB also investing heavily to continue growing despite the tough macroeconomic headwinds. Couchbase will have to accelerate its efforts to further pivot the DB-aaS model with Capella, not only to drive growth but to keep up with its peer growth.
The company is on the right track, as the solid Q3 numbers demonstrate, but in these toughest times, the markets will be looking for the company to make improved progress on constraining losses and drive to profitability sooner.  The partnership and ability to gain a force multiplier from improved GTM efficiency with the AWS sales force can't come soon enough.
Disclosure: Futurum Research is a research and advisory firm that engages or has engaged in research, analysis, and advisory services with many technology companies, including those mentioned in this article. The author does not hold any equity positions with any company mentioned in this article.
Analysis and opinions expressed herein are specific to the analyst individually and data and other information that might have been provided for validation, not those of Futurum Research as a whole.
Other insights from Futurum Research:
IBM and AWS Partner to Drive Mainframe Modernization
Model9 Partners with AWS to Drive Hybrid Cloud and Simplify Large-Scale Mainframe Data Movement
The Six Five On the Road with Gadi Hutt of Annapurna Labs at AWS re:Invent 2022
Image Credit: CloudManagementInsider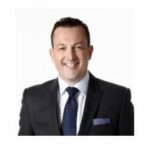 Steven Dickens is Vice President of Growth and Business Development and Senior Analyst at Futurum Research. Operating at the crossroads of technology and disruption, Steven engages with the world's largest technology brands exploring new operating models and how they drive innovation and competitive edge for the enterprise.  Read Full Bio.