NVIDIA's BlueField-2 DPUs and Base Command AI Development Hub Serve up More Power, Less Friction at COMPUTEX 2021
NVIDIA's BlueField-2 DPUs and Base Command AI Development Hub Serve up More Power, Less Friction at COMPUTEX 2021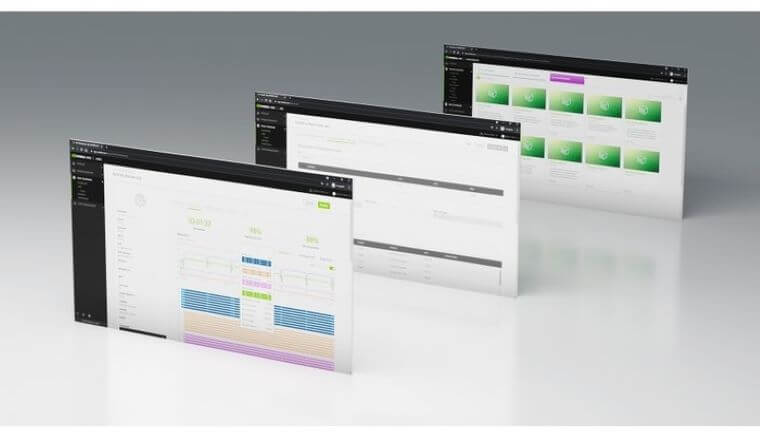 The News: NVIDIA issued a pair of AI-related announcements at the COMPUTEX Taipei 2021 event this week. The NVIDIA Base Command™ Platform is a cloud-hosted development hub, featuring data management from partner NetApp, that lets enterprises quickly move their AI projects from prototypes to production. The software is designed for large-scale, multi-user, and multi-team AI development workflows hosted either on premises or in the cloud. Read the full announcement here.
The company also announced the expansion of its hardware ecosystem with the upcoming availability of servers from partners ASUS, Dell Technologies, GIGABYTE, QCT, and Supermicro, all powered by NVIDIA's BlueField-2 DPUs. Read the full announcement here.
NVIDIA's BlueField-2 DPUs and Base Command AI Development Hub Serve up More Power, Less Friction at COMPUTEX 2021
Analyst Take: NVIDIA has been on a roll of late as it continues to expand its focus from hardware performance and innovation to application enablement and implementation. Its announcement of BlueField-2 DPU-powered servers and the new Base Command AI development hub fit perfectly into this strategy and reinforce the chipmaker's commitment to helping its customers develop and implement more efficiently and with better business outcomes.
BlueField-2 DPU-Powered Servers: Improved Power, Security and Optimization
NVIDIA is highlighting its "third pillar" of processers (the DPU, or data processing unit) with the announcement that ASUS, Dell Technologies, GIGABYTE, Supermicro, and QCT will be delivering BlueField-2 DPU-powered servers later this year. If this sounds familiar, it should. NVIDIA has previously offered its BlueField-2 DPUs as an accelerator option for GPU-powered servers, an option that works extremely well for customer applications that require the full power of a GPU (such as real-time graphics, parallel processing, machine or deep learning, and predictive analytics).
This new offering is targeted at data-centric environments that don't require the specialized performance of a GPU but need more than a CPU can offer. As Jensen Huang, NVIDIA's CEO, recently explained, "the CPU is for general purpose computing, the GPU is for accelerated computing, and the DPU, which moves data around the data center, does data processing." But that doesn't mean the BlueField-2 DPU doesn't accelerate performance, it does.
NVIDIA's DPU is a SoC, or system-on-a-chip, that features an ARM-based multi-core processor, a high-performance network/data interface, and series of programmable acceleration engines. This allows the DPU to offload and isolate networking, security, and storage functions from a server's CPU, accelerating performance and freeing up CPU cores for other server applications – exactly what is needed in today's data centers.
While the BlueField-2 DPU announcement is all about performance of data processing, the Base Command announcement is all about improving the performance of application development and implementation through cloud-native supercomputers.
Base Command: Removing Friction from AI Implementation
Base Command is a cloud-hosted development hub designed to improve multi-team collaboration and development of large-scale AI workflows. Originally designed for use by NVIDIA's internal development teams, Base Command is a monthly subscription service offered by both NVIDIA and NetApp (providing underlying data management).
The cool part of this service is the underlying engine—Base Command includes access to NVIDIA's DGX SuperPOD™ cloud-native supercomputer. NVIDIA recognizes that its own success isn't just in selling technology but in enabling its customers to achieve their business goals, and this development hub should help many enterprises, from application developers to data scientists, develop, test, and implement AI-based applications faster and more effectively.
This service isn't cheap, with a base entry price of $90,000/month. But NVIDIA and NetApp have baked in a suite of AI, data science, analytics, and application development tools to help enterprises accelerate their AI initiatives. Notable: Google Cloud is expected to offer support for Base Command to its marketplace later this year, further highlighting the increasing availability of AI-development tools designed to bring AI to the enterprise masses sooner rather than later.
Futurum Research provides industry research and analysis. These columns are for educational purposes only and should not be considered in any way investment advice.
Other insights from Futurum Research:
NVIDIA Keeps its Record Breaking Run in its Fiscal Q1
Breaking Down NVIDIA's Omniverse Enterprise; Digital Twins, Virtual Reality, and Collaboration, Oh My
NVIDIA's Omniverse Enterprise Platform Has the Potential to Reshape the Future of Manufacturing and Collaboration
NVIDIA's AI-on-5G Ecosystem kicks off at NVIDIA GTC 2021, Designed to Turbo Boost 5G Vertical Use Cases
Image Credit: NVIDIA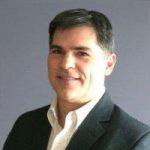 Fred is an experienced analyst and advisor, with over 30 years of experience in the digital and technology markets. Fred launched the equity research team at Samadhi Partners and provides marketing strategy through the Wasabi Rabbit digital agency. He previously served as an EVP and Research Vice President at HfS Research, launching its Digital Trust practice and coverage of emerging "trust-enabling" technologies. Read Full Bio.