Cisco's Cisco Networking Academy Aims to Empower 25 Million People With Digital and Cybersecurity Skills
Cisco's Cisco Networking Academy Aims to Empower 25 Million People With Digital and Cybersecurity Skills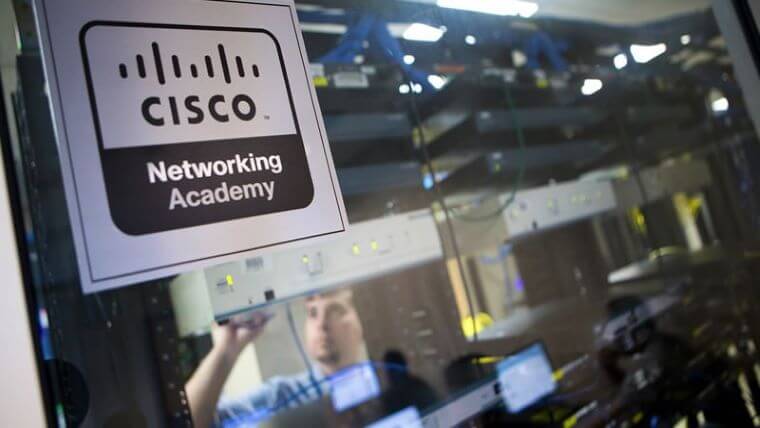 The News: Cisco recently announced that through its Cisco Networking Academy, the company aims to empower 25 million people with digital and cybersecurity skills over the next 10 years as the organization celebrates 25 years of its IT skills-to-jobs program. With this initiative, Cisco aims to equip people with the necessary skillsets for the jobs of the future. Read the full Press Release from Cisco here.
Cisco's Cisco Networking Academy Aims to Empower 25 Million People With Digital and Cybersecurity Skills
Analyst Take: Cisco has announced a lofty goal of providing much needed cybersecurity and digital skills training to a whopping 25 million people over the course of the next 10 years as a way of celebrating its Cisco Networking Academy's 25th anniversary. Cisco founded the Cisco Networking Academy in 1997 and the organization is well-known for its IT skills-to-jobs program.
Cybersecurity and digital jobs are not only in high demand, there is a dearth of skilled workers that companies the world over struggle with. Cisco Networking Academy's new, and very ambitious goal, is to train 25 million people in the space of the next 10 years, helping to bridge the skills gap and get people trained and enable and prepare them to step into what are often challenging and lucrative careers.
Since its inception, the Cisco Networking Academy has provided IT and cybersecurity courses, learning simulators, and hands-on learning experiences via their learning platform to help provide education and support for motivated learners in 190 countries around the globe. In that time, they've reached an impressive 17.5 million plus students worldwide. And 95% of the learners who took Cisco certification-aligned coursework attribute their experience at Cisco Networking Academy to helping them obtain a job or educational opportunity. Clearly, Cisco has played a big role in helping successfully cultivate the next generation of skilled digital workers, from preparation to employment — and is committed to continuing to do that in the future.
In its Future of Jobs Report 2020, the World Economic Forum estimated some 97 million new jobs will be created by 2025 due to advances in technology and automation. Cisco saw this as an opportunity, and one of the key drivers in setting this ambitious goal to help deliver on the company's commitment to and mission of contributing to an equitable and inclusive workforce.
The Cisco Networking Academy Program Details
So how will the Cisco Networking Academy reach this aggressive goal? For starters, Cisco is teaming up with Experis, a global leader in IT professional resourcing and project services, and part of ManpowerGroup. This partnership will focus on providing learning pathways in areas where the demand for work with these types of specific skills is being heavily outpaced by supply —including IT, cybersecurity, networking, and more.
Cisco's Cisco Networking Academy has also launched a new cybersecurity pathway that culminates in an entry-level certification that provides students with skills they'll need to earn entry-level security jobs. And they're also continuing to develop partnerships, like their commitment at the National Cyber Workforce and Education Summit this past July to train 200,000 additional students in the U.S. over the next three years.
Upskilling Initiatives Will be Critical for the Future of Work
We've seen a mass exodus from the workplace in the last few years, as a global pandemic created a new reality, and one in which workers looked closely, dug deep, and often reevaluated their priorities. According to a study from Pew Research, one of the top reasons people left jobs in 2021 was because they felt there was no opportunity for advancement. With the tight labor market, organizations can't afford to continue to lose talent — upskilling and reskilling are critical issues for leaders to address and plan for, and are the reality of the future of work.
Cisco's done an amazing job here. The Cisco Networking Academy has helped cultivate the next generation of skilled digital workers, from preparation to employment. Cisco's new goal might be ambitious, but given both their success rate and their passion for empowering and training a new generation of workers, it appears to be highly achievable. And that's a big benefit to millions of potential employees, their futures, and the organizations that employ them.
Disclosure: Futurum Research is a research and advisory firm that engages or has engaged in research, analysis, and advisory services with many technology companies, including those mentioned in this article. The author does not hold any equity positions with any company mentioned in this article.
Analysis and opinions expressed herein are specific to the analyst individually and data and other information that might have been provided for validation, not those of Futurum Research as a whole.
Other insights from Futurum Research:
Cisco Prioritizes Re-Skilling the IT Workforce in a Prime Directive
Cisco Q4 2022 and FY 2022: Delivering Business Momentum and Beating Expectations
AT&T Uses Cisco Secure SD-WAN Technology to Fulfill Growing Digital Workforce Demands but Now Must Get SASE
Image Credit: St. Petersburg College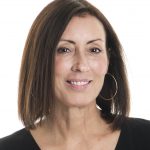 Shelly Kramer is a Principal Analyst and Founding Partner at Futurum Research. A serial entrepreneur with a technology centric focus, she has worked alongside some of the world's largest brands to embrace disruption and spur innovation, understand and address the realities of the connected customer, and help navigate the process of digital transformation. She brings 20 years' experience as a brand strategist to her work at Futurum, and has deep experience helping global companies with marketing challenges, GTM strategies, messaging development, and driving strategy and digital transformation for B2B brands across multiple verticals. Shelly's coverage areas include Collaboration/CX/SaaS, platforms, ESG, and Cybersecurity, as well as topics and trends related to the Future of Work, the transformation of the workplace and how people and technology are driving that transformation. A transplanted New Yorker, she has learned to love life in the Midwest, and has firsthand experience that some of the most innovative minds and most successful companies in the world also happen to live in "flyover country."