Cisco Q1 2023: Delivers Earnings Beat and Raise in Guidance on Enterprise Tech Strength
Cisco Q1 2023: Delivers Earnings Beat and Raise in Guidance on Enterprise Tech Strength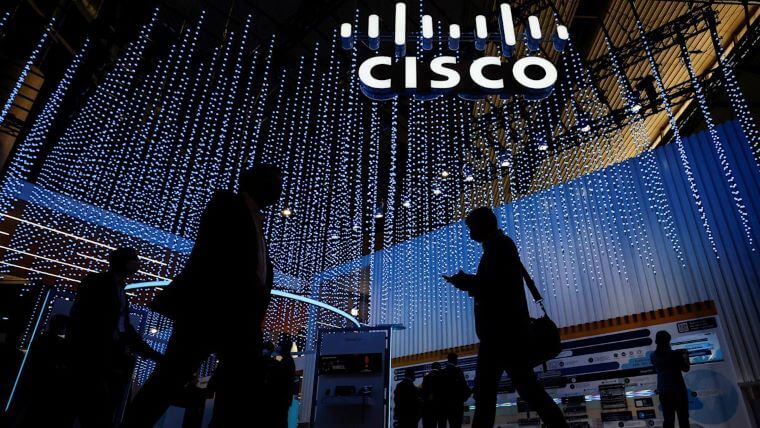 The News: Cisco reported first quarter (Q1) results for the period ended October 29, 2022. Cisco reported Q1 revenue of $13.6 billion, net income on a generally accepted accounting principles (GAAP) basis of $2.7 billion or $0.65 per share, and non-GAAP net income of $3.5 billion or $0.86 per share. Read the Cisco Press Release here.
Cisco Q1 2023: Delivers Earnings Beat and Raise in Guidance on Enterprise Tech Strength
Analyst Take: Cisco Q1 2023 revenue beat analysts' estimates and increased its guidance for fiscal 2023, representing its largest-ever quarterly revenue. The record quarterly outcome shows the company is primarily riding on the strength of enterprise tech and its deflationary properties. Notably, Cisco produced strong results due to key factors such as supply chain easement and the increase of annualized recurring revenue (ARR) to more than $23 billion with product ARR growing 12%.
Factor in its substantial backlog shrinkage and robust remaining performance obligation (RPO), Cisco achieved the visibility and predictability foundation critical to boosting its full year guidance. In addition, Cisco achieved its Q1 2023 ARR and earnings gain amidst ongoing macroeconomic uncertainties including lingering inflation and the potential for global recession on the horizon.
Here are the key Cisco Q1 2023 figures by the numbers:
$13.6 billion in revenue, up 6% year over year (YoY); GAAP EPS $0.65, down 7% YoY, and Non-GAAP EPS $0.86, up 5% YoY
Continued progress on business model transformation:

Total annualized recurring revenue (ARR) at $23.2 billion, up 7% YoY and product ARR up 12% YoY
Total software revenue up 5% YoY and software subscription revenue up 11% YoY
Remaining performance obligations (RPO) at $30.9 billion, up 3% YoY and product RPO up 5% YoY

Q1 FY 2023 Results:

Revenue: $13.6 billion

Increase of 6% year over year

Earnings per Share: GAAP: $0.65; Non-GAAP: $0.86

GAAP EPS decreased (7)% YoY
Non-GAAP EPS increased 5% YoY
The 5% YoY uptick in total revenue and 11% Y0Y uptick in total software subscription revenue helped pave the way for Cisco to bolster its full year guidance:
Q2 FY 2023 Guidance:
◦ Revenue: 4.5% to 6.5% growth YoY
◦ Earnings per Share: GAAP: $0.59 to $0.64; Non-GAAP: $0.84 to $0.86
FY 2023 Guidance:
◦ Revenue: 4.5% to 6.5% growth YoY
◦ Earnings per Share: GAAP: $2.63 to $2.76; Non-GAAP: $3.51 to $3.58
Taken together, we see Cisco's Q1 2023 results as impressive, since the company topped estimates punctuated by newfound confidence-driven guidance for both Q2 FY 2023 and FY 2023. Moreover, we find Cisco's performance indicates strong enterprise-based bifurcation from high-profile consumer tech brands that have been hit hard by inflation and fiscal policy.
Digging Deeper into Cisco's Q1 2023 Revenue
Cisco's top business segment, Secure, Agile Networks (i.e., data center networking switches) improved 12% to $6.684 billion, led by campus switches. We attribute the bounce to expanded enterprise support for distributed workforces as well as increasing investment in automated network management and orchestration, especially across hybrid and multi-cloud environments. End to End Security was up 9% to $971 million powered by growing enterprise demand for zero trust cybersecurity implementations.
We see the expansion of distributed workforces, including work-from-home and hybrid employees, and greater reliance on SaaS applications introducing new security gaps across the edge. As such, the Cisco E2E Security portfolio is well-suited to meet these emerging security challenges, especially given Cisco's strong presence and influence across enterprise and service provider environments. Also, Optimized Application Experiences grew 7% to $193 million, fueled by SaaS-enabled Thousand Eyes.
Of concern, the second-largest unit, Internet for the Future, which includes cables, edge, and routed optical networking product offerings, contributed $1.31 billion in revenue, down 5%. The Collaboration segment featuring Webex contributed $1.086 billion in revenue, down 2% due to the post-pandemic decline in virtual meetings.
Also, Cisco is embarking on an organization-wide $600 million restructuring, which entails rebalancing headcount to priority units and further consolidation of real estate assets in accordance with the industry-wide trend to a more distributed workforce. The rebalancing involves offering released employees the option to seek alternative employment in the company albeit with no guarantees.
Cisco and Microsoft: Interoperability Drive Can Help Spur Collaboration Resurgence
We view Cisco's partnership with Microsoft as a constructive step forward for the collaboration ecosystem due to its customer-centric focus. Customers using Cisco devices can make Microsoft Teams the default platform on their Cisco devices, while retaining the functionality of those devices. Moreover, Webex will still work across those devices, too. Customers will be able to collaborate wherever they are, across whatever platform they select, with reliable hardware and software technology.
From our perspective, such changes to the procurement process and daily use are driving innovation across hardware vendors, and through the Microsoft alliance Cisco Webex becomes one of the easiest ecosystems for interoperability. As such, we anticipate increased mind and market share for Webex collaboration devices as they expand beyond today's customer base, acting as a new beachhead for Cisco.
Now the meeting experience need not determine the hardware vendor, since the collaboration ecosystem today demands devices, digital whiteboards, recording features, and other value propositions should serve the customer's need regardless of meeting platform.
Cisco Q1 2023: Key Takeaways
Overall, we anticipate that the unfolding relaxation of supply chain constraints and Cisco's consistent ability to deliver hardware unlocks software subscriptions that were hamstrung by backlogged, unshipped hardware. By delivering the company's largest quarterly revenue during Q1 2023 in the company's history, we believe Cisco commands the portfolio development resilience and marketing acumen to meet the emerging challenge of today's uncertain macroeconomic environment.
Disclosure: Futurum Research is a research and advisory firm that engages or has engaged in research, analysis, and advisory services with many technology companies, including those mentioned in this article. The author does not hold any equity positions with any company mentioned in this article.
Analysis and opinions expressed herein are specific to the analyst individually and data and other information that might have been provided for validation, not those of Futurum Research as a whole.
Other insights from Futurum Research:
Cisco Live!: Cisco Envisions Making Cloud Experience Unified Putting the Onus on its Cloud Networking Portfolio
Cisco Video Phone 8875 for Webex, Designed for Hybrid Workers and Making IT Teams Happy in the Process
Cisco Q3 Revenue Hits $12.8B, Flat Year-over-Year, While Non-GAAP EPS Up 5%, as Financial Impacts Arrive Due to Covid-19 Lockdowns in China and the War in Ukraine
Image Credit: Yahoo! News