Cisco Prepares Service Providers to Follow the 5G Money in the Cloud
Cisco Prepares Service Providers to Follow the 5G Money in the Cloud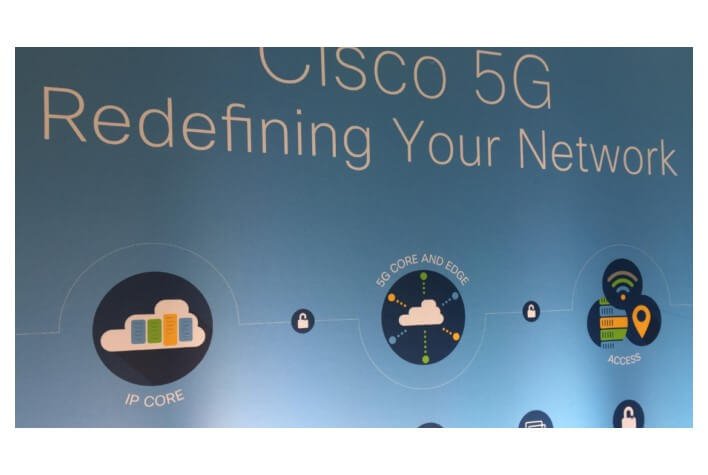 The News: Cisco announced new mobility solutions aimed to help service providers drive revenue and profitability from their 5G infrastructure. As 5G preparation takes over, service providers are facing pressures to transform their networks to accommodate the oncoming traffic growth. Service providers are focused on how to grow profitability and show return on investment from their network buildouts. Cisco is focused on delivering the critical foundation that begins where the radio ends, including the converged IP 'multi-haul' network, packet core and mobile/cloud-native core along with a horizontal layer of automation, trust and security. Read the full news release at Cisco.
Cisco's new lineup of cloud and hardware offerings for mobile networks include:
New Cisco Cloud Services Stack for Mobility, Residential, and Content Delivery offer speed-to-market with virtualized 4G and 5G service creation
Introducing new financing and revenue-sharing model for customers to onboard to cloud-native options quickly and mitigate risks
New line cards for Cisco ASR 9000 router series, more than tripling performance with high-density 400GbE ports
New Network Convergence System (NCS) 5700 router featuring four times higher performance with high-density 400GbE ports line cards
New models added to the Cisco NCS 540 series router enable support for packet-based fronthaul architectures for the radio access network (RAN), offering operational simplicity from the core to the access network
Addition of Cisco Crosswork Network Controller to the Crosswork family bundles key components of Cisco's Crosswork Network Automation portfolio, Cisco Customer Experience services and Cisco security products to enable faster and more accurate network diagnosis
Cisco Prepares Service Providers to Follow the 5G Money in the Cloud
Analyst Take: Cisco is delivering on its commitment to advance its Internet for the Future proposition. Cisco's new portfolio offerings are aimed at powering service provider monetization of their 5G network assets, essential to justifying their vast and ongoing investments in 5G. According to the Cisco Annual Internet Report, there will be nearly 30 billion connected devices by 2023, nearly half of those will be mobile with global 5G connections constituting more than 10 percent of these total mobile connections. Such salient data points further boost the 5G business case rationale for the new portfolio offerings addressed below:
Cisco Cloud Services Stack for Mobility, Residential, and Content Delivery
Cisco needed to introduce Cisco Cloud Services Stack for Mobility – its cloud-based mobile packet core solution. Service providers are consistently identifying 5G's unknown compatibility with existing services, especially 4G/LTE, as a top barrier in accelerating their 5G deployments. 3GPP standards supporting non-standalone (NSA) implementations, blending 4G/5G architectures as 5G is steadily rolled out, are critical to assuage service provider concerns but more is needed.
By furnishing a carrier-grade NFVI platform that is pre-integrated, pre-validated, and embedded with security, automation and assurance capabilities, running on Cisco UCS and Cisco Nexus fabric, the Cisco Customer Experience team is also meeting burgeoning service provider demand for pre-integrated solutions to reduce complexity and ease transitioning to 5G.
In concert, Cisco needed to roll out its Cisco Cloud Services Stack for Content Delivery using the company's validated cloud-native services stack with a dedicated cloud-native content delivery application to improve network congestion and quality of experience for video. For high bandwidth services like AR, VR and IoT services to flourish, distributing the content as close to the edge and end user is required. Additionally, Cisco is partnering with Qwilt to meet evolving service provider content delivery network (CDN) needs in 5G environments.
Cloud-Native and Revenue-Sharing: Cisco wisely targets new financing and revenue-sharing model for customers to onboard cloud-native applications swiftly and mitigate risks. Cisco fully understands service providers must master the development and management of cloud-native applications, i.e., a collection of small, independent, and loosely coupled services designed to deliver business value. Service providers are also prioritizing the adoption of cloud-native functions (CNFs) to ease their adoption of multi-cloud architectures and eventual transitioning away from virtual network function (VNFs).
The revenue-sharing approach is shrewd as it demonstrates Cisco's willingness to put skin on the table and bet on its own portfolio and expertise to fulfill service provider monetization objectives. Service providers are dealing with a brave new world of uncertainties in their deployment of 5G services, including implementing hardware-to-software (HW2SW) transformation strategies, making revenue-sharing deals all the more attractive.
Routing Options for Mass-Scale Networking, open vRAN: Cisco introduced new line cards for its Aggregation Services Routers (ASR) 9000 series, more than tripling the performance with high-density 400GbE interfaces, and in conjunction unveiled its new Network Convergence System (NCS) 5700 router featuring four times higher performance with high-density 400GbE interfaces.
Through the support of 400GbE capabilities, Cisco is meeting the major data center network challenges of scaling the massive expansion of data, the proliferation of applications, and increasing user mobility demands. In tandem, the network infrastructure of service providers require more efficiency, greater speeds and broader agility to securely manage and monetize every new app and new user traffic that swiftly comes on-board.
Cisco needed to roll out new models for its Cisco NCS 540 5G front-haul router to strengthen its Converged SDN Transport portfolio. The new models are designed to fulfill the stringent bandwidth, latency, and scalability performance demands of 5G environments. Cisco bolsters its ability to drive open virtual radio access network (vRAN) architectures which are based on open, software defined, virtualized, and cloud scalable principles.
By using vRAN, service operators are able to disaggregate base stations by separating Radio Units (RUs) from Radio Equipment Controllers (RECs) and centrally locate these REC functions in regional/distributed data centers, enabling lower costs and improving performance and scalability. The moves put Cisco at the forefront of enabling open vRAN implementations, providing a stark competitive contrast to established proprietary RAN vendors like Huawei, Nokia, and Ericsson.
Cisco Crosswork Network Controller: Cisco establishes rapid differentiation with the addition of the Cisco Crosswork Network Controller, developed specifically for 5G network diagnosis applications. Cisco generates sales and marketing points for directly targeting the offering at the security, automation and customer experience priorities of operators. Our research indicates that security is the top-ranking concern for service providers as they embark on their 5G deployments and journey.
Unless security is addressed at the starting gate in conjunction with automation and customer experience priorities, 5G deployments risk stalling out. This enables Cisco to differentiate against specialists, such as CloudTrax, that have limited in-house E2E security capabilities as well as major rivals, such as Microsoft, that lack Cisco's network infrastructure security expertise.
Next Moves for Cisco
What are the next best moves for Cisco? I believe Cisco needs to quickly fold the new 5G mobile infrastructure portfolio solutions messaging into its overall Internet for the Future vision, which is not explicitly mentioned in the press release. The complexities of 5G deployments demand streamlined marketing for Cisco's broad 5G portfolio in order to minimize fragmentation of messaging and remind the industry of the strategic, long-term ramifications of Internet of the Future, which Cisco took great pains to present at the end of 2019.
I can see Cisco further augmenting its open vRAN credentials by emphasizing the business value to service providers of using unlicensed spectrum to enhance their 5G monetization objectives. In the U.S., the combination of 2.4, 5, and now 6 GHz potentially creates over 1 GHz of spectrum for 5G use, representing a massive upside for service providers as long as they abide by FCC stipulations. In particular, service providers must capitalize on unlicensed spectrum to avoid the costs and complexities attached to licensed spectrum as well as boost the business case for open vRAN implementations.
Cisco needs to proactively tout the 5G use cases it has identified as best suited for enabling profitability such as unified policy, private LTE/CBRS (Citizens Broadband Radio Service), FWA (fixed wireless access), and mobile SD-WAN. By specifying 5G use cases, I see Cisco play a pivotal role in reducing the uncertainty of how exactly service providers can monetize and profit from their mobile infrastructure.
Cisco should elaborate its Qwilt alliance, particularly since Cisco selected Qwilt as its lead partner in the CDN market due primarily to its headway in meeting service provider virtualized network demands. This approach can accelerate service provider commitment to integrating CDN capabilities purpose-developed for 5G content demands.
Cisco Rapidly Bolsters 5G Infrastructure Credentials and Strategic Objectives
The broadening of its 5G networking portfolio shows Cisco is advancing its Internet of the Future vision. By providing solutions that deliver the converged IP 'multi-haul' network, packet core and mobile/cloud-native core, embedded with built-in automation, trust and security features, Cisco is strategically positioned to propel service provider build-out of open, software-centric 5G networks.
Now Cisco must demonstrate that its new solutions are essential to monetizing service provider 5G infrastructure as the future is now for Cisco to forge long-term differentiation against major foes, such as Huawei, Nokia, Ericsson, and Microsoft, in determining how 5G networks will become profitable.
Futurum Research provides industry research and analysis. These columns are for educational purposes only and should not be considered in any way investment advice.
Related content from Futurum Research:
Cisco Expands Free Webex Offering as COVID-19 Scare Continues
Cisco Q2 Results Show Resilience Despite Challenging External Environment
Cisco and IBM Join Forces to Deliver Managed Private Cloud-as-a-service
Image Credit: Digi Analysis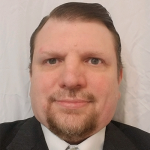 Ron is an experienced research expert and analyst, with over 20 years of experience in the digital and IT transformation markets. He is a recognized authority at tracking the evolution of and identifying the key disruptive trends within the service enablement ecosystem, including software and services, infrastructure, 5G/IoT, AI/analytics, security, cloud computing, revenue management, and regulatory issues. Read Full Bio.