Cisco Live!: Cisco Envisions Making Cloud Experience Unified Putting the Onus on its Cloud Networking Portfolio
Cisco Live!: Cisco Envisions Making Cloud Experience Unified Putting the Onus on its Cloud Networking Portfolio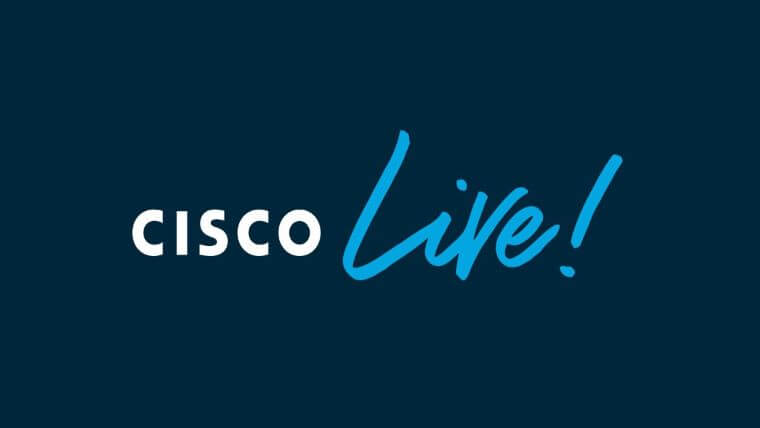 The News: At Cisco Live!, Cisco announced its vision to enable IT teams to work smarter and simplify their operations with new innovations in cloud-managed networking and unified technology experiences. Cisco unveiled new cloud management capabilities that are designed to provide a unified experience across the Cisco Meraki, Cisco Catalyst and Cisco Nexus portfolios and a new Cisco ThousandEyes product to proactively forecast and optimize WAN performance. Read the Cisco Press Release here.
Cisco Live!: Cisco Envisions Making Cloud Experience Unified Putting the Onus on its Cloud Networking Portfolio
Analyst Take: It was great to hear news of Cisco's new cloud management capabilities this week at Cisco Live! This included announcements around Cisco Nexus Cloud, a cloud-managed platform developed to be delivered as-a-service and powered by Cisco Intersight for multi-cloud and switching management, as well as Cloud Management for Cisco Catalyst, which targets enabling customers to monitor select Catalyst switches and manage new Catalyst Wireless devices through the Meraki dashboard.
Key to Cisco's vision of delivering a more unified experience is distinctly providing application experiences that users can fully value. This gives organizations the cloud networking assurances needed to expand to multi-cloud on a thoroughly secure basis, helps expedite IT operations, and simplifies regulatory compliance — all of which serves to advance the fulfillment of an organization's sustainability objectives.
Cisco Nexus Cloud SaaS: Aiming to Simplify Cloud Networking for IT
From my perspective, the Cisco Nexus Cloud SaaS solution supports the cloud-delivered operations integral to accelerating customer time to value. Allowing customers to avoid new software and hardware obligations, and also utilizing an operations platform that can auto-scale with their network as they seek to optimally pace their business growth is, quite simply, good business.
For example, I see Cisco Nexus easing onboarding processes through the automation of discovery that is directly aligned with the provisioning of network infrastructure assets and application connectivity. Moreover, through the enforcement of policy-based network segmentation and full lifecycle management across the design and automation domains, I expect that organizations can look to rely more on smoother scaling across all their cloud environments.
Cisco Nexus targets providing the holistic visibility that can correlate application and infrastructure telemetry across all sites as well as swiftly pinpoint and report anomalies which deviate from baseline network performance, enabling organizations to operate with increased confidence. This includes proactively mitigating risk with alerts that ensure infrastructure, software upgrades, and security vulnerabilities.
I am pleased to see that Cisco Nexus Cloud also prepares organizations to help meet their sustainability goals by gaining visibility into network energy consumption and cost, as well as understanding greenhouse gases (GHG) of their managed devices. I look forward to Cisco Nexus playing an instrumental role in supporting key sustainability metrics, such as total power utilization effectiveness (PUE), in future releases.
ThousandEyes WAN Insights Kicks off Cisco Predictive Networks Vision
Also unveiled at Cisco Live! was the fact that ThousandEyes WAN Insights will soon be available to Cisco SD-WAN customers as the first pivotal step toward delivering on the Cisco Predictive Networks vision. The move is also essential to Cisco's goal of making the ThousandEyes technology the network intelligence platform for all Cisco products.
In combination with Cisco Nexus Cloud capabilities, I foresee the portfolio foundation is in place to analyze for predictability by intercepting unintended consequences using pre-change validation to evaluate impact scenarios of network configuration changes before they are implemented. By accelerating root cause analysis with event correlation and advanced analytics, organizations can attain resolution and peace of mind on a more consistent, timely footing.
From my view, the ThousandEyes capabilities can prove well-suited for communications service providers (CSPs) that seek to augment their managed services by offering customers comprehensive visibility into applications across the network, the enterprise network, and the cloud network. For example, CSPs could boost the attractiveness of their private 5G as-a-service offerings by providing ThousandEyes' granular visibility into applications across the entire network chain.
Nexus 9000 Portfolio Evolution
The new Cisco Nexus 400G capabilities and 800G readiness are queued up to provide benefits across major Cisco customer segments. Cloud service providers, for instance, can take advantage of scale-out fabrics in transitioning from 10/40G to 25/50/100G server NICs which can lower power per gigabit and help advance and fulfill their organization-wide sustainability objectives.
CSPs can capitalize on 100G/400G/800G fabrics which alleviate space-constrained data center and edge locations bolstering network-wide readiness for 5G/NFV builds. Additionally, I see enterprises rapidly deploying AI/ML compute clusters that require 400G fabrics in combination with enhanced flow level visibility to fulfill their top-priority cloud networking objectives such as operations automation.
Key Takeaways on Cisco's Unified Experience for Cloud Networking Goal
I anticipate that the trinity of Cisco Nexus, Cisco Catalyst, and Cisco Meraki portfolios can deliver the unified experience across hybrid cloud operations that is critical to harmonizing the roles and units such as network administrator, server administrator, and site reliability engineer across organizations. This consists of using a simplified SaaS experience, streamlined adoption, and easy to consume enterprise and CSP agreements as the building blocks underpinning the unified experience across any cloud environment.
I believe Cisco's unified experience proposition addresses the main challenges that so often hamstring IT teams in using the repetitive and error-prone conventional approach of individually bringing up switches and firewall configurations. Through Cisco Nexus, now IT teams can use auto-discovery to onboard switches, minimizing errors and delays. As such I expect that Cisco can execute on its strategic vision of using its cloud infrastructure portfolio to provide the cloud-delivered operations key assure optimal cloud networking.
Disclosure: Futurum Research is a research and advisory firm that engages or has engaged in research, analysis, and advisory services with many technology companies, including those mentioned in this article. The author does not hold any equity positions with any company mentioned in this article.
Analysis and opinions expressed herein are specific to the analyst individually and data and other information that might have been provided for validation, not those of Futurum Research as a whole.
Other insights from Futurum Research:
The Future of Cloud is the Network
Cisco Q3 Revenue Hits $12.8B, Flat Year-over-Year, While Non-GAAP EPS Up 5%, as Financial Impacts Arrive Due to Covid-19 Lockdowns in China and the War in Ukraine
Spectrum Enterprise Enhances MNE Solution, Uses Cisco Meraki to Strengthen Digital Workforce Capabilities
Image Credit: Klas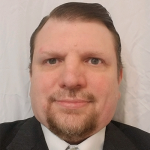 Ron is an experienced research expert and analyst, with over 20 years of experience in the digital and IT transformation markets. He is a recognized authority at tracking the evolution of and identifying the key disruptive trends within the service enablement ecosystem, including software and services, infrastructure, 5G/IoT, AI/analytics, security, cloud computing, revenue management, and regulatory issues. Read Full Bio.