Cisco Introduces New AI Capabilities in Webex Suite at Enterprise Connect 2023
Cisco Introduces New AI Capabilities in Webex Suite at Enterprise Connect 2023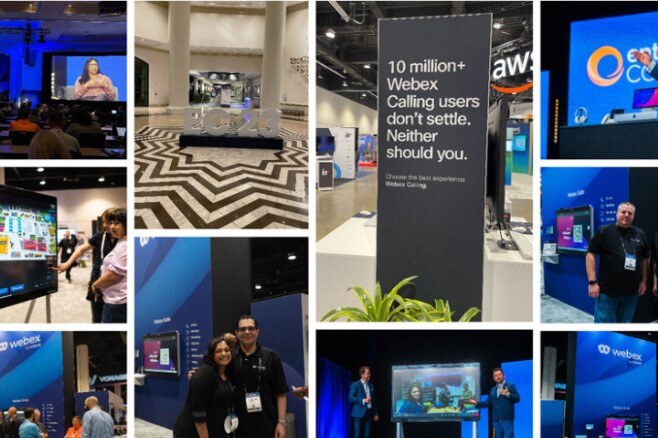 The News: At Enterprise Connect 2023 in Orland this past week, Cisco announced new AI-powered features for the Webex Suite platform, aimed at improving the hybrid work experience. The new features include real-time translation for over 100 languages, virtual green screen backgrounds, and enhanced noise suppression capabilities. Read more from Cisco.
Cisco Introduces New AI Capabilities in Webex Suite at Enterprise Connect 2023
Analyst Take: At Enterprise Connect 2023 last week, Cisco announced new AI-powered features for its Webex Suite platform, aimed at improving the hybrid work experience and there are some very cool features to be excited about.
I'll start with the real-time translation for over 100 languages (100!), virtual green screen backgrounds (which everybody is clamoring for these days), and enhanced noise suppression capabilities (my dog thanks everyone at Webex for this one). And it doesn't stop there. Webex Suite is also integrating its AI-powered Webex Assistant into more devices and platforms, allowing users to control Webex meetings using their voice. See? I said they were some very cool features — and this voice control functionality might be my favorite, although the noise suppression ranks up there pretty high as well.
These updates are naturally designed to continue improving the overall collaboration experience, helping teams work more efficiently, regardless of location or language. As we know, the hybrid workforce is here to stay and the new Webex Suite AI-powered features are something I think Webex Suite users will be eager to use.
Speaking of AI-powered functionality, the team at Cisco has decades of experience in AI and it's clear that they are bringing this deep expertise to the fore, doubling down on the investments they've made in AI, continuing to beat the drum on Webex's reputation for best-in-class security and data privacy, and working to serve up exceptional customer experiences all the way around.
Here's a closer look at some of the enhancements announced by the Webex Suite team at Enterprise Connect:
Improved video and audio quality: Webex's "People Focus" mode improves video quality by focusing on the speaker's face, and eliminates background noise, making communication clearer and more effective.
Enhanced productivity: Webex's "Instant Join" feature enables users to join meetings quickly and easily with voice commands, reducing the time and effort required to set up and join meetings.
Better collaboration: Webex's "Smart Shared Whiteboard" feature allows remote workers to collaborate in real-time on a virtual whiteboard, making it easier to brainstorm ideas and work together effectively.
Improved hybrid work experience: The "Webex Desk" is an AI-powered device designed to enhance the hybrid work experience, with features like noise suppression, voice commands, and touchless controls, making it easier for participants to communicate and collaborate regardless of their location.
Automatic "be right back" update: This capability automatically puts up a BRB message, blurring the background and muting audio when a user steps away from a Webex meeting. The BRB message is automatically removed once the user returns.
New Capabilities for Webex Contact Center and Webex Connect
Webex Suite by Cisco also introduced new AI capabilities for its customer experience solutions, spanning Webex Contact Center and its cloud communications platform, Webex Connect. These new capabilities include:
Actionable insights for improved CX: Topic Analysis in Webex Contact Center surfaces key reasons customers call into the contact center.
Agent Answers: Agent Answers listens and acts as a real-time coach for the human agent, surfacing knowledge base articles and helpful information the agent can instantly provide the customer.
Automated chat summaries for agents: AI-powered chat summaries eliminate the need for agents to read lengthy digital chat histories with customers to determine issues and resolutions already explored.
Automated code for rapid customization of customer journeys: Users will simply describe the function they want to perform, and AI will generate and return the appropriate code instantly. This makes it easier to create and iterate customer journeys quickly.
Looking Ahead (and when can we expect it?)
The Webex team did not disappoint. These new AI-powered features being added to the Webex Suite platform will no doubt enhance the hybrid work experience for its users. Seamless collaboration experiences lead to increased accessibility, inclusivity, and productivity and allow organizations to serve up better experiences, both for employees and for customers. In my book, that's a win all the way around. These new Webex Suite capabilities are expected to roll out over the course of 2023 and I'll be at the front of the line when it comes to trying them out.
Disclosure: Futurum Research is a research and advisory firm that engages or has engaged in research, analysis, and advisory services with many technology companies, including those mentioned in this article. The author does not hold any equity positions with any company mentioned in this article.
Analysis and opinions expressed herein are specific to the analyst individually and data and other information that might have been provided for validation, not those of Futurum Research as a whole.
Other insights from Futurum Research:
Enterprise Connect 2023: Live from the Show Floor Conversation with Webex by Cisco's VP Solutions & Product Marketing Geoff Huang
MWC 2023: Webex and Samsung Deliver Webex Meetings Enhancements on Samsung Galaxy S23 and Galaxy Z Fold 4
At ISE 2023, Webex by Cisco's Announcements Centered on Enhancing the Hybrid Work Experience with Audio AI Innovations
Image Credit: Webex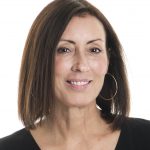 Shelly Kramer is a Principal Analyst and Founding Partner at Futurum Research. A serial entrepreneur with a technology centric focus, she has worked alongside some of the world's largest brands to embrace disruption and spur innovation, understand and address the realities of the connected customer, and help navigate the process of digital transformation. She brings 20 years' experience as a brand strategist to her work at Futurum, and has deep experience helping global companies with marketing challenges, GTM strategies, messaging development, and driving strategy and digital transformation for B2B brands across multiple verticals. Shelly's coverage areas include Collaboration/CX/SaaS, platforms, ESG, and Cybersecurity, as well as topics and trends related to the Future of Work, the transformation of the workplace and how people and technology are driving that transformation. A transplanted New Yorker, she has learned to love life in the Midwest, and has firsthand experience that some of the most innovative minds and most successful companies in the world also happen to live in "flyover country."