Cisco Extends Webex Go, its Native Mobile Calling Capability, to the UK
Cisco Extends Webex Go, its Native Mobile Calling Capability, to the UK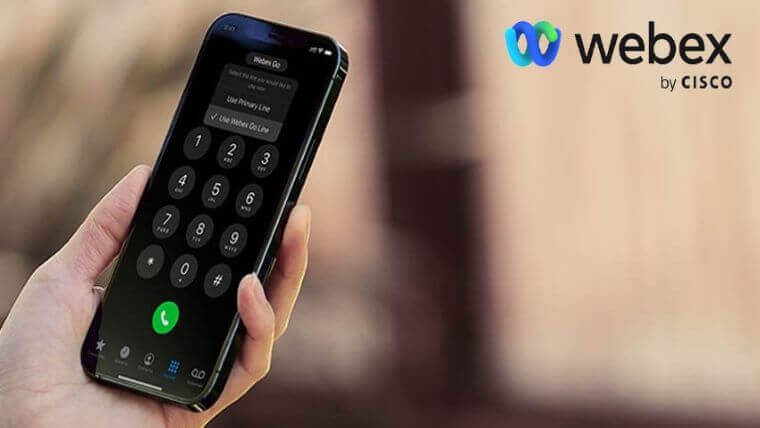 The News: Just about a year ago, in October of 2021, Cisco launched Webex Go, a native mobile calling capability designed to deliver Webex Calling to employees' personal mobile devices, in the U.S. This week Cisco announced they have extended that service to the UK. Details of Cisco's announcement can be found here.
Cisco Extends Webex Go, its Native Mobile Calling Capability, to the UK
Analyst Take: I was pleased to see the extension by Cisco of its mobile calling capability Webex Go to the UK, for somewhat obvious reasons. Anything that makes it easier for employees to connect, collaborate, and do their jobs in an efficient manner is a welcome addition in today's fast-paced workplace, especially one that is increasingly distributed. The extension by Cisco of Webex Go to the UK after its rollout here in the U.S. a year ago is a logical next step.
How Webex Go Works
Webex Go leverages a phone's eSIM to create a second line (when there is a personal line present) and routes that business line over a mobile carrier to the Webex service. SIM, or Subscriber Identification Module, is a type of smart card that stores a user's subscription information (15-digit service subscriber key) and contacts. Once registered to the Webex service, a WebEx Go mobile phone looks like any other registered SIP device on the network allowing it to make and receive calls.
What's Required to Get Started with Webex Go
The next logical question is an easy one: what's required to get started with Webex Go? It's pretty simple. Here are the details:
You'll need a Webex Calling license and call plan, which is $17.00 USD per user, per month. This price was reduced 75% to $4.25 USD PUPM for Cyber Monday week, so quick movers were able to take advantage of a hot deal. This pricing includes unlimited domestic (U.S.) and metered (per minute) international calling. Sorry, we do not yet have the UK pricing from Cisco but once we have that information, we'll update.
If you did not purchase a Calling license with a calling plan, you'll need a Webex PSTN calling plan, available through Cloud Connect for Webex Calling, Cisco Calling Plans, or Local Gateway, which is essentially bring your own carrier.
A Webex Go mobile plan – you will need a dedicated mobile plan for your Webex Go line.
A supported mobile phone that has an unlocked eSIM – Apple iPhone XR or later, Samsung Galaxy S21 or later, and soon the Google Pixel.
Once the foregoing is arranged, the phone will need to be provisioned by an admin in Control Hub.
Why Webex Go's Value Prop is Attractive
Webex Go adds a critical value proposition to the workforce as more workers freely move between home offices, shared workspaces, and being remote and mobile (e.g. in transit). This brings a worker's presence, availability, and communications into the mobile device – and with eSIM workers can move away from carrying two phones – one for personal and one for work, which I believe will be very attractive to employees. It also keeps the workers' personal phone private as, for the organization, Webex Go provides continuity of security and compliance from workplace fixed line communications into the mobile environment, which is incredibly important.
Over the years, many phone-first and meeting-first vendors have introduced and deployed Over The Top (OTT) calling services via mobile maps that use the phone's data channel versus voice channel. While there has been success in some cases, call reliability has always been a concern. No matter how many bars of service are indicated, it's been largely inevitable that during peak use periods, data rates drop and voice call quality suffers over the data channel. However, a native calling service uses the speech or voice channel.
With Webex Go, I think that Cisco has made a good start with a great service. That said, service deployment in two countries in one year seems a bit slow for the 7M+ Webex Calling subscribers, although we understand that starting up mobile services in new countries is difficult. And maybe the vast majority of Cisco's calling clients are in the US and UK. But our guess is that Cisco's target for Webex Calling and Webex Go is as broad and widespread as Webex Meeting use. Maybe the first two countries were the hardest, but I would expect the pace of deployment should be one to two new countries every quarter going forward to keep pace with Webex Calling growth. I'll be watching to see how this plays out.
Disclosure: Wainhouse Research, part of The Futurum Group family of companies, is a research and advisory firm that engages or has engaged in research, analysis, and advisory services with many technology companies, including those mentioned in this article. The author does not hold any equity positions with any company mentioned in this article.
Analysis and opinions expressed herein are specific to the analyst individually and data and other information that might have been provided for validation, not those of Wainhouse Research as a whole.
Other insights from Wainhouse Research:
DTEN Announces New D7X All-In-One Touch-Enabled Displays to Support Hybrid Collaboration 
Google Expands the Reach of Google Meet through Zoom Interoperability and the Addition of Device Partnerships with Poly and Logitech
WebexOne 2022 – The Enhancements and Innovations Reveal Great Momentum in the Product Pipeline
The original version of this article was first published on Wainhouse Research.
Image Credit: UC Today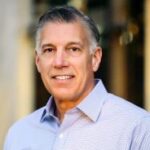 Marc Beattie is the Founder and Managing Partner at Wainhouse Research. Marc's area of expertise is workplace communication and collaboration. He has authored public and private reports on product strategies, distribution structures, emerging technologies, and industry applications. He is a featured speaker and moderator at industry conferences and private company events - specializing in the future impact of current technology developments. He regularly assists end users, established vendors, emerging companies, and the financial community. Prior to joining Wainhouse Research, Marc was an early member of PictureTel and Polycom (both now Poly) - holding positions as market analyst, product management, sales management, and business development - spending 13 years working within the industry. He can be reached at mbeattie@wainhouse.com.