Cisco Enlists Specialized Partners to Advance Customer Sustainability and ESG Goals
Cisco Enlists Specialized Partners to Advance Customer Sustainability and ESG Goals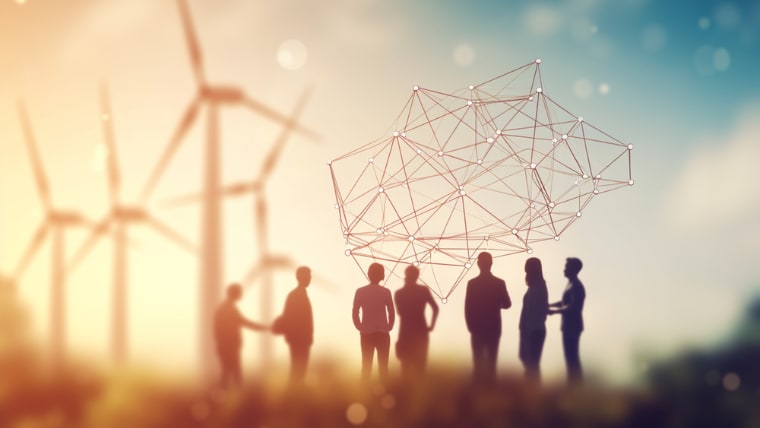 The News: Cisco and its partner ecosystem are collaborating to support their mutual customers' progress toward their ESG commitments internally as well as sustainability in their offerings for their own customers. Read the Cisco blog here.
Cisco Enlists Specialized Partners to Advance Customer Sustainability and ESG Goals
Analyst Take: Cisco is assisting its registered partners get specialized, so they can respond to customer request for proposals (RFPs) and expand their services offerings. To date, 471 partners have completed Cisco's Environmental Sustainability Specialization which covers product takeback and reuse/recycle programs, and rewards partners for selling new products for customer refresh or migration opportunities.
By becoming specialized, such trusted advisors can abet customer upgrades and modernize their networks in accord with fulfilling their circular economy goals. As such, Cisco is working with its partners to help customers invest in solutions developed with sustainability in mind. Key Global Strategic partners include Hitachi, Honeywell, Logicalis, NTT, Rockwell Automation, and Schneider Electric. From my view, the key highlights of these alliances encompass:
Hitachi: Cisco and Hitachi Vantara are targeting Data Center Decarbonization combining Hitachi's Carbon Insights Platform and Ops Center Clear Sight, which provides information on energy consumption across the fleet of storage products, with Cisco's Unified Platform Experience, which can turn the network into an Energy Management plane. I view the partnership as addressing a major sustainability challenge as the Cloud now has a greater carbon footprint than the airline industry.
For instance, a single data center can consume the equivalent electricity of 50,000 homes. At 200 terawatt hours (TWh) annually, data centers collectively consume more energy than some countries. The energy requirements of data centers are massive since they are designed to be hyper-redundant, requiring extensive cooling. Across most data centers today, cooling accounts for greater than 40 percent of electricity usage. In some cases, only 6 to 12 percent of energy consumed is allocated to active computational processes. The rest is dedicated to cooling and maintaining chains upon chains of redundant fail-safes to avoid costly downtime. As such, the urgency of data center decarbonization is integral to reducing carbon emissions on a global basis.
Honeywell: Cisco and Honeywell are committed to developing the smart building technology required to make buildings more efficient, safer, healthier, and more sustainable at a lower total cost of ownership (TCO). Cisco's network and collaboration technologies combined with Honeywell's sensor technology and building management systems and services enable a converged network infrastructure to automate building operations and streamline construction intricacies.
The alliance takes on increasing importance since the smart building market is projected to grow more than 23 percent from 2020-2025, driven by increases in energy costs and consumption, in government-sponsored smart infrastructure projects, as well as security priorities. For example, the US Department of Energy estimates that 50 percent of a commercial building's energy costs are lighting and HVAC. Moreover, redundant systems can exist between a building's management systems, IT, and OT networks, security, HVAC, and lighting. From my view, the joint Cisco-Honeywell solution provides the unified management system key to monitoring operations, provide customized controls, and decrease ongoing operational costs.
Logicalis: Logicalis is participating in Cisco's worldwide initiative to repurpose and recycle end-of-use products, including Cisco sustainability specialization in eight countries. In working with an industrial firm that produces glass and aluminum products, Logicalis used Cisco's takeback and reuse program to modernize their aging switching infrastructure and reduce operational overhead by automating its network.
The Cisco-Logicalis partnership reflects key findings in the Logicalis Global CIO Report 2023 that identified 92% of CIOs see a clear link between ESG, sustainability, and enterprise value. CIOs are taking steps to build understanding, awareness, and measurable action around sustainability. According to the report, almost half (49%) of the CIOs look at carbon output and energy efficiency when choosing new suppliers. 20% also indicate it is an important consideration when selecting new Managed Service Providers (MSPs). I see Cisco and Logicalis bolstering their overall competitive position in fulfilling such CIO priorities.
NTT: Cisco and NTT are targeting the manufacturing, transportation, and healthcare market segments using joint solutions that use NTT's Edge as a Service portfolio and Cisco's Internet of Things (IoT) capabilities. The joint developed solutions are ruggedized to align with customer sustainability objectives including a notable water distribution use case. The NTT offering is a managed edge compute platform that is developed to enable enterprises to swiftly deploy, administer, and monitor applications closer to the edge.
NTT uses VMware's Edge Compute Stack, in collaboration with Intel, to power the Edge as a Service solution. Notably, VMware is adopting NTT's Private 5G technologies as part of its edge solution. Now NTT can leverage Cisco's IoT market presence and influence, as Cisco's IoT business crossed the $1 billion threshold in 2022 with its SaaS-based IoT Control Center CMP generating double digit YoY revenue growth. Now NTT strengthens its Edge as a Service proposition across its worldwide footprint by directly combining Edge with Private 5G and IoT to sharply differentiate its solution.
Rockwell Automation: Cisco and Rockwell Automation are joining forces to build a water distribution pressure management solution that improves water and wastewater systems operations. The Digital Water Solutions cloud-based platform, introduced in November 2022, notifies water utilities of anomalies that could be caused by leaks, critical to reducing water loss and energy savings. From my view the duo is tackling a major environmental challenge that warrants innovative collaboration.
In an average size U.S. water processing system, which services 80,000 people, the average water loss is nearly 5 billion gallons per year. Alarmingly, the average energy loss is 15 million kWh per year and the average CO2 loss is 11,850 metric tons per year. According to the EPA, the average size U.S. water processing system processes 30 billion gallons and consumes 100 million kWh in energy to treat water. Of concern, the average cost associated with these losses is $1.5 million annually. Clearly Cisco and Rockwell Automation are addressing a major environmental problem that merits topmost sustainability prioritization.
Schneider Electric: Cisco and Schneider Electric are collaborating to improve the sustainability credentials of buildings, particularly since they are responsible for up to 40% of worldwide CO2 emissions. Schneider Electric is integrating Cisco Spaces into the company's EcoStruxure Buildings Operation to provide customers with a streamlined view of the actionable insights required to better manage and optimize buildings. The intelligent building management software solution can ingest Cisco Spaces occupancy data and provide recommendations that drive EcoStruxure Building Operations Energy Management capabilities.
From my view, the EcoStruxure platform natively supports industry standard open protocols out of the box, such as BACnet, Mobus, LON, and Zigbee, critical to easing integration across smart building environments and assuring access to essential IoT sensors and devices. Plus, the platform includes BTL certifications across the system's SmartX hardware and software components to ease adoption.
Key Takeaways: Cisco Specialized Partnerships Energize Sustainability and ESG Advances
Overall, I believe Cisco is demonstrating the ecosystem partnership acumen vital to supporting its customers sustainability objectives in accord with advancing its own net zero journey. Through specialized partnerships with major players, such as Honeywell, Hitachi, Logicalis, NTT, Rockwell Automation, and Schneider Electric, Cisco is soundly positioned to expand its influence and presence across the entire sustainability landscape.
Disclosure: The Futurum Group is a research and advisory firm that engages or has engaged in research, analysis, and advisory services with many technology companies, including those mentioned in this article. The author does not hold any equity positions with any company mentioned in this article.
Analysis and opinions expressed herein are specific to the analyst individually and data and other information that might have been provided for validation, not those of The Futurum Group as a whole.
Other insights from The Futurum Group:
Cisco Q2 2023: Delivers Earnings and Revenue Beat on Enterprise Momentum and Lifts Guidance
Cisco IoT Control Center Provides Portfolio Warrant for More IoT Business Momentum in 2023
Cisco Security Strategy: Making Partners' Lives Easier and More Profitable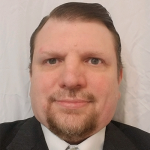 Ron is an experienced research expert and analyst, with over 20 years of experience in the digital and IT transformation markets. He is a recognized authority at tracking the evolution of and identifying the key disruptive trends within the service enablement ecosystem, including software and services, infrastructure, 5G/IoT, AI/analytics, security, cloud computing, revenue management, and regulatory issues. Read Full Bio.