Cisco Capital Business Acceleration Program Rolls Out Buy Now, Pay Later Financing
Cisco Capital Business Acceleration Program Rolls Out Buy Now, Pay Later Financing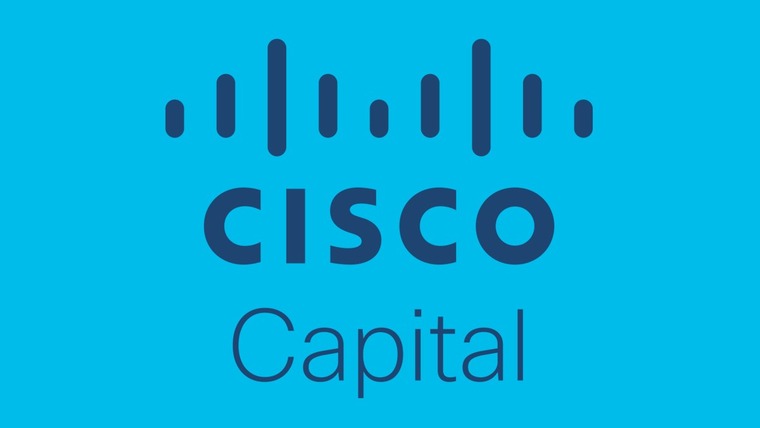 The News: Cisco recently announced a new finance program to encourage customers to purchase Cisco Cisco technology today and not start paying before 2024. To be eligible for the new Cisco Capital Business Acceleration Program, customers need to purchase Cisco technology prior to July 29, 2023. Payments deferred until 2024 will be based on the total amount financed and contract terms. Read more from Cisco.
Cisco Capital Business Acceleration Program Rolls Out Buy Now, Pay Later Financing
Analyst Take: BNPL is coming to tech and, given the challenging macroeconomic times that tech companies are facing today, it's probably a smart move — as today, it's all about cash flow. I see Cisco's announcement of its new Cisco Capital Business Acceleration Program as designed to produce double benefits. One, it's an assist for customers who want to make tech investments but who want to preserve cash, and two, for Cisco, whose bottom line will reap the benefits of a buy now, pay later customer focused program.
The deets: to be eligible for the Cisco Capital Business Acceleration Program, customers must purchase new or used Cisco technology prior to July 29, 2023. According to Cisco, the minimum purchase amount for eligibility is $50,000 USD, and payments will be deferred until no earlier than January 1, 2024. In addition, deferred payments will be based on the total amount financed and contract terms.
Providing payment options allows for ongoing technology investments so that organizations can stay on top of business continuity and productivity needs but also minimize their cash outlays for the remainder of 2023 is a savvy move on Cisco's part. My only question is whether this is really enough time to spur demand. Making a decision to buy before 7/29, and having a short six months before payments begin is in reality a pretty small window. Is it enough to spur customer demand?
What Tech Purchases Are Eligible for this Program and What are the Specifics?
What's eligible for this program? It will include all of Cisco's technology solutions, including hardware, software, services, as well as select partner services and third-party hardware, will be eligible for the Cisco Capital Business Acceleration Program, which is offered through Cisco Capital, In addition, Cisco's Refresh portfolio of certified remanufactured products will be eligible, providing companies with the ability to acquire hardware that is competitively priced and ready-to-ship.
Cash flow is a big concern for its customers (and partners) in today's uncertain economic environment, which is why I see the logic here and for many reasons, this program is well-timed. It's also a benefit for Cisco partners as they will be able to resell Cisco technology with no risk, offering a payment-over-time option to their end customers through the deferral program, and they'll be paid in full by Cisco Capital. While this kind of offering is something Cisco Capital has worked with customers individually in the past, this is the first formal program designed to provide customers with a payment deferral option for this long of a time period.
The COVID-19 pandemic highlighted the importance for companies to accelerate the adoption of remote work and cloud-based solutions in order to remain competitive. Then, came a different kind of economic downturn and a time where 'doing more with less' has been the buzzwords of the day. This mindset has made it challenging for many companies to invest in technology upgrades, no matter how badly they are needed, and maintaining operations in light of concerns about cash flow has been a challenge for many. The Cisco Capital Business Acceleration Program and its Buy Now, Pay Later Financing embraces a trend that's popular today, and is an offering that I believe will be appealing — to some. That said, I'm still unsure that this is a big enough of a grace period between making a purchase decision and the time that payments commence, that I'm not yet certain will be appealing across the board. I'll be interested to hear more from Cisco in the months ahead to see what kind of adoption this offering inspires on the customer front.
Disclosure: The Futurum Group is a research and advisory firm that engages or has engaged in research, analysis, and advisory services with many technology companies, including those mentioned in this article. The author does not hold any equity positions with any company mentioned in this article.
Analysis and opinions expressed herein are specific to the analyst individually and data and other information that might have been provided for validation, not those of The Futurum Group as a whole.
Other insights from The Futurum Group:
Cisco Unveils New OpenTelemetry-based Integration to Accelerate Full-Stack Observability
Cisco Enlists Specialized Partners to Advance Customer Sustainability and ESG Goals
Spectrum Enterprise and Cisco Give Business Cybersecurity Protection Ease and SASE Appeal
Image Credit: Cisco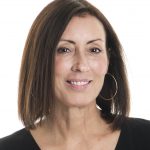 Shelly Kramer is a Principal Analyst and Founding Partner at Futurum Research. A serial entrepreneur with a technology centric focus, she has worked alongside some of the world's largest brands to embrace disruption and spur innovation, understand and address the realities of the connected customer, and help navigate the process of digital transformation. She brings 20 years' experience as a brand strategist to her work at Futurum, and has deep experience helping global companies with marketing challenges, GTM strategies, messaging development, and driving strategy and digital transformation for B2B brands across multiple verticals. Shelly's coverage areas include Collaboration/CX/SaaS, platforms, ESG, and Cybersecurity, as well as topics and trends related to the Future of Work, the transformation of the workplace and how people and technology are driving that transformation. A transplanted New Yorker, she has learned to love life in the Midwest, and has firsthand experience that some of the most innovative minds and most successful companies in the world also happen to live in "flyover country."