Check Point Software Beats Q2 2022 Earnings Bucking Macroeconomic Headwinds
Check Point Software Beats Q2 2022 Earnings Bucking Macroeconomic Headwinds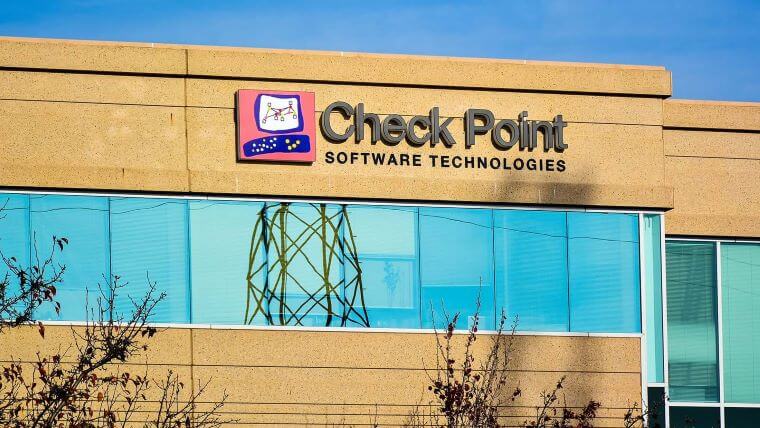 The News: Check Point Software reported its Q2 2022 earnings on August 1, 2022, with the quarter ending on June 30, 2022. Revenues for the second quarter jumped 9 percent to $571 million, more than doubling the growth rate in the prior year's quarter. Read the full Press Release on the Check Point Software website.
Check Point Software Beats Q2 2022 Earnings Bucking Macroeconomic Headwinds
Analyst Take: Check Point Software's Q2 2022 revenues of $571 million was a 9 percent increase, or more than double the rate in the prior year period, exceeding analyst expectations. The results indicate the company is performing well, coupled with the security category proving to be more resilient despite macroeconomic headwinds negatively impacting other IT product categories.
Here are Check Point's Year-over-Year Q2 2022 earnings
Revenue of $571 million increased 9 percent year-over-year
Non-GAAP operating income was $249 million or 43.5% operating margins
Non-GAAP EPS was $1.64, a 2 percent increase versus the prior year
Non-GAAP gross margins were 88 percent or $501 million versus $470 million in Q2 2021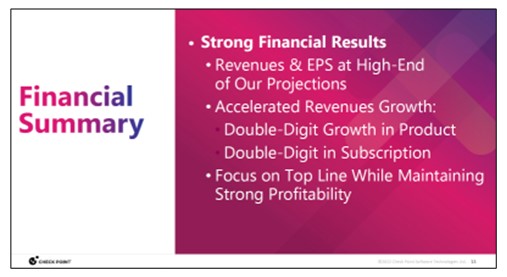 Revenue by Geography Q2 2022
Americas revenue was 44 percent or no change versus the prior year
EMEA revenues were 44 percent of no change versus the prior year
Asia-Pacific revenues were 12 percent versus the prior year
Revenue by Product Segment for Q2 2022
Products and licenses revenue was $133 million or an increase of 12 percent year-over-year
Subscription revenue of $210 million or an increase of 14 percent year-over-year
Check Point Software Q2 2022 Takeaways
Overall, this was a solid quarter for Check Point Software exceeding analyst expectations. Despite obvious headwinds in the market impacting other product categories, cybersecurity thus far remains resilient and a key area of investment across all regions evidenced by Check Point's consistent growth across all regions.
Check Point Software's growth indicates that organizations are fully committed to digitally transforming themselves by the adoption of cloud-based applications and operationalizing information management strategies involving unifying all stovepipes of quantitative and qualitative information throughout the enterprise for groups such as data mining, market intelligence, finance, operations, sales, marketing, and others to become truly data-centric organizations. Although becoming more data centric is nirvana for most organizations, it also comes with a cost.
In fact, according to Check Point Software's CEO, the typical organization is being attacked approximately a thousand times a week, with certain sectors being attacked two thousand times a week. Today's attacks are becoming much more commonplace and sophisticated (e.g., fifth generation cyberattacks) with nation state tools being easily accessible on the internet. In essence, companies need to be on much higher alert than they have in the past, since more information is available to employees across the organization than ever before, increasing threat vectors. As a result, for organizations developing and implementing digital transformation strategies, information security should continue to be at the forefront of those strategies to protect intellectual capital, corporate, consumer, and partner data.
During the quarter, the company saw growth across all segments of the market, including small businesses and enterprise customers. This indicates that as much as larger enterprises are being attacked (e.g., hospitals), so are small businesses (e.g., doctor's offices) that regularly interface with those larger enterprises traversing information (e.g., diagnostics, etc.) between one another. In fact, many attacks start with an attacker dissecting the large enterprise's ecosystem and hitting those smaller firms knowing that they share information back and forth. Therefore, it is just as important to have partners touching the large enterprise as much as the small-to-medium size business market since they are also a target.
From a segment perspective, Products and Licenses grew 12 percent, along with Subscriptions revenue growing at 14 percent. The company mentioned it experienced solid growth for its Quantum Secure Gateways (network security) or next generation firewalls (NGFWs), coupled with strong growth for its ColorGuard (cloud) and Harmony (email security) lines. Check Point also highlighted that Harmony email security has grown over 50 percent, implying that the Avanan acquisition it made in 2021 is paying dividends as more companies are using cloud-based email.
My impression is the growth exhibited across Quantum Secure Gateways, ColorGuard and Harmony illustrate that companies are still mixed between adopting on-premises versus cloud-based solutions to protect their infrastructure. Regardless, Check Point appears to be capturing both sides of these trends.
What's Ahead for Check Point? Lots of Opportunity
So, what's ahead for Check Point? In my opinion, there's much opportunity for the company to maximize market presence and penetration. Check Point is well positioned to serve the needs of both enterprise and small-to-medium business customers that are experiencing these issues through its robust partner network. The company has a 28-year history of being wholly focused on the indirect channel (tier 1 and tier 2 partners) with approximately 6,000 partners worldwide, which includes resellers (tier 1) and distributors (tier 2) touching myriad vertical markets and all customer stratas.
To illustrate just a couple of market segments and the opportunity there, consider that there are roughly 6,000 hospitals in the United States, which is more of a consolidated market with fewer targets, many of whom purchase higher-end security gateways (e.g., the Quantum 26000 Series) for their data centers. By contrast, the 120,000 dentists and 43,000 optometrists across the U.S. alone, who typically have 2,000+ square foot offices, will often purchase lower-end Quantum security gateways (e.g., the Quantum 1530 or 3800 Series) that will fit in the wiring closet or smaller cabinet mounted on the wall.
Beyond the healthcare examples I shared, we see much opportunity here for Check Point. For instance, if the company wants to focus on growth and move beyond its existing customer base, and target law offices or radiology labs, for example, and find partners in myriad geographies to do so, they can also spend incremental marketing funds by leveraging the business intelligence units of their 2 tier IT distribution partners' to find partners that are selling into those markets but not selling security products or Check Point's products today. This is a commonplace practice to help vendors double-down or isolate certain markets and would be a smart move for Check Point.
All in all, as I watch and report on this space, it's encouraging to see Check Point Software continuing to perform well, and it makes sense that the information security category should continue to be at the top of the list for despite macroeconomic headwinds. Thus far, the company appears to be on track to achieve $2.3 billion in revenues for the full year versus $2.1 billion in 2021. For the third quarter of 2022, Check Point Software projects revenues of $555 million to $585 million and non-GAAP EPS of $1.60 to $1.72. I'm looking forward to keeping my eye on Check Point Software and seeing what strategies they employ to continue to evolve and grow.
Disclosure: Futurum Research is a research and advisory firm that engages or has engaged in research, analysis, and advisory services with many technology companies, including those mentioned in this article. The author does not hold any equity positions with any company mentioned in this article.
Analysis and opinions expressed herein are specific to the analyst individually and data and other information that might have been provided for validation, not those of Futurum Research as a whole.
Other insights from Futurum Research:
Google Launches ChromeOS Flex Aimed at Sustainability and Offering More Affordable Consumer Solutions
Qualcomm Launches Snapdragon W5 Platform Offering Longer Battery Life and Quicker Speed
Amazon Alexa Live 2022 Featured Exciting Updates for Smart Home and Connected Devices and Big Developer Incentives
Image Credit: InvestorPlace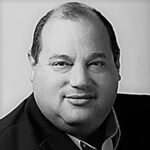 Michael Diamond is an industry analyst and foresight professional with 25 years of experience in the IT channel and market research industry. He is a route-to-market expert covering desktop and mobile devices, collaboration, contact center, ProAV, data center infrastructure, and cybersecurity. Prior to joining Futurum Research, Michael worked for The NPD Group as the sole industry analyst covering indirect channels, cybersecurity, SMB and vertical market trends, data center infrastructure (e.g., enterprise storage, servers, networking), ProAV and PCs. He has been quoted by media outlets such as Bloomberg, Kiplinger, TWICE, OPI (Office Products International), Apple World today, Dark Reading, Enterprise Storage Forum, Credit-Suisse, Footwear News, CRN (Computer Reseller News), Channel Futures and Into Tomorrow.  Michael has presented at myriad events including The Channel Company's Xchange, The Global Technology Distribution Council's summit, SMB TechFest and more.