CES 2023: Luminar Shines with New Volvo and SAIC Deals and 3D Mapping and Lidar Demos
CES 2023: Luminar Shines with New Volvo and SAIC Deals and 3D Mapping and Lidar Demos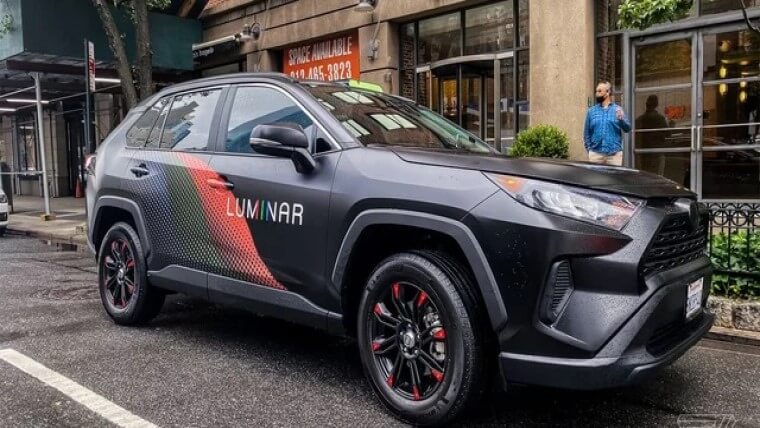 The News: Luminar's CES presence at CES 2023 was centered on the debut of the Volvo EX90 and the SAIC Rising Auto 7, along with the launch of its new software-based mapping product developed last year following the acquisition of Civil Maps. Luminar also unveiled an updated brand and vision for consumer-facing audiences in preparation for its launch on additional consumer vehicles. Read the Luminar Press Release here.
CES 2023: Luminar Shines with New Volvo and SAIC Deals and 3D Mapping and Lidar Demos
Analyst Take: Luminar's presence at CES 2023 was impressive. The automotive technology supplier generated sales and marketing waves at CES 2023 by hosting the North American debut of the Volvo EX90, and the SAIC Rising Auto R7, along with the launch of its new software-based mapping product developed last year following the acquisition of Civil Maps. The company's updated brand and vision for consumer-facing vehicles was a well-timed undertaking.
The Volvo EX90 features Luminar as standard on every vehicle with the Iris lidar integrated into the roofline. I believe the alliance delivers a breakthrough for safety development as well as assisted and autonomous driving in the automotive industry. The all-electric SUV opened for pre-order November 9, 2022 and begins production in South Carolina later in 2023.
SAIC is China's largest automaker and debuted the North American visibility of its Rising Auto R7 with Luminar at CES 2023, after starting production in China last October. From my perspective, this innovative partnership can enable consumers to purchase a vehicle from a major automaker for the first time with the necessary hardware to unlock advanced safety features and highway autonomy.
Luminar also showcased its new high definition (HD) 3D mapping technology platform developed throughout the past year following the Civil Maps acquisition. The company has also successfully signed on its first mapping customer, which will leverage the data provided to further improve its AI engine and Luminar's perception software.
Notably, Luminar continues to advance its Sentinel software stack for consumer vehicles, which was demonstrated in live drives to attendees throughout CES 2023. This included Luminar's lidar-based Proactive Safety hardware/software solution, which showcased new and more challenging scenarios including coming to a safe stop for small objects on the road ahead, beyond the already demonstrated safe stops for pedestrians and vehicles.
Key Takeaways: Luminar Advances Sales and Marketing Momentum at CES 2023
I believe the new Volvo and SAIC OEM deals are in alignment with Luminar's overall CES 2023 sales and marketing momentum, and enables Luminar to raise the market profile of Iris lidar technology and its use of a single 1550nm fiber laser. This further sharpens differentiation with 905nm solutions by enabling long ranges with a millionfold pulse energy edge over 905nm capabilities while remaining eye safe. This includes its receiver technology that provides a breakthrough InGaAS detector across sensitivity and dynamic range considerations in conjunction with its receiver ASIC.
Luminar's CES 2023 announcements follow its Q3 2022 earnings which were robust — i.e., revenue rising 60% and hitting $12.8 million YoY — as it continues to execute on its laid-out strategies from the beginning of the year. The company's earnings reflect an organization that is one in an emerging market where resources are dedicated to rapid innovation and key commercial wins. Today, growth companies that are burning cash tend to be out of favor, however I find Luminar succeeding by executing on CEO Austin Russell's strategy and vison of focusing on the quality of the technology, the revenue pipeline, and advancing the long-term likelihood of business success.
Disclosure: Futurum Research is a research and advisory firm that engages or has engaged in research, analysis, and advisory services with many technology companies, including those mentioned in this article. The author does not hold any equity positions with any company mentioned in this article.
Analysis and opinions expressed herein are specific to the analyst individually and data and other information that might have been provided for validation, not those of Futurum Research as a whole.
Other insights from Futurum Research:
Luminar Q3 2022 Revenue Rises 60%, Hitting $12.8 Million YoY
Making Markets EP39: Luminar CEO Austin Russell — All-in on the Power of Lidar Technology to Help Automakers Achieve Full Self-Driving
Image Credit: Reddit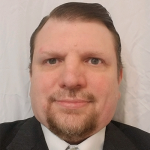 Ron is an experienced research expert and analyst, with over 20 years of experience in the digital and IT transformation markets. He is a recognized authority at tracking the evolution of and identifying the key disruptive trends within the service enablement ecosystem, including software and services, infrastructure, 5G/IoT, AI/analytics, security, cloud computing, revenue management, and regulatory issues. Read Full Bio.