CES 2023: Dell Delves into the Future of Connection with Concept Nyx
CES 2023: Dell Delves into the Future of Connection with Concept Nyx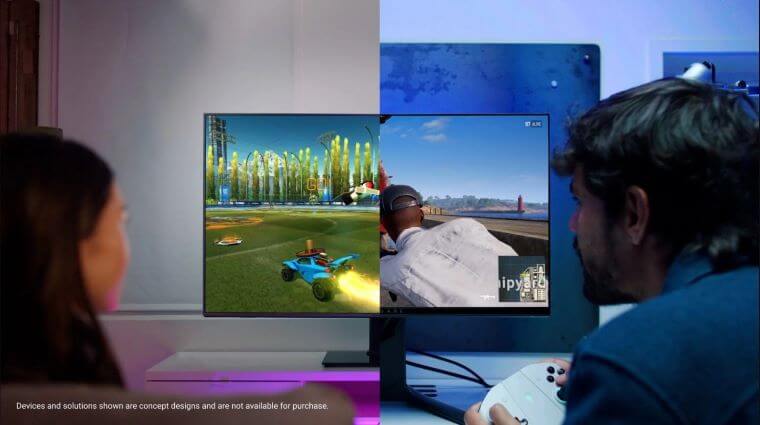 The News: Dell investigates the Future of Connection through its Concept Nyx initiative. Dell aims to have Concept Nyx deliver compute all around, powered that the edge by exploring how to pair familiar devices and peripherals with Artificial Intelligence (AI) to work together as an ecosystem to provide easily accessible and immersive experiences beyond gaming. Read the Dell Blog here.
CES 2023: Dell Delves into the Future of Connection with Concept Nyx
Analyst Take: Dell's Concept Nyx initiative explores how virtual worlds and immersive experiences could develop into innovative new ways to connect with others as well as our content. In alignment with expanding hybrid and distributed workforces as well as increasing demand for personalization, Dell views how we collaborate and get things done is now more important than ever.
The Dell Concept Nyx team drills down and evaluates future trends and technology as well as experiment with developing solutions, and reimagining experiences. Dell is focusing on the user experience with emphasis on everyday micro moments, including face-to-face meetings, instant messages, collaboration tools, and video calls, and their interactions between physical, digital, and virtual worlds of the future.
Dell's labs have accumulated a wide array of curated immersive demos and concepts to help test and delve into how the company can help users move between various spaces and tasks intuitively. This includes exploring fully immersive virtual reality (VR) builds and Mixed Reality (XR) experiences using displays and other tools that can remove the need for a VR headset. Such environments have enabled Dell to develop concepts such as Concept Nyx Companion, a lightweight tablet-style device that can be viewed and accessed in VR/XR environments.
I believe Dell is taking the most sensible approach by investing in developing connectivity technology that could eliminate or minimize the need to use VR/XR headsets. Past commercial experience has confirmed that any technology marketed to the consumer market that requires any type of headgear will not attain widespread, mass acceptance. For example, 3-D TVs were heavily marketed after the immense commercial success of 2009's "Avatar" riding on the tailwinds of providing a breakthrough 3-D movie viewing experience.
However, Avatar's 3-D pull was limited to ticket buyers of the movie experience where viewers can conveniently use complimentary 3-D viewing gear while watching the movie and easily dispose afterwards. The Avatar 3-D movie experience did not translate into meaningful, revenue-sustaining adoption of 3D TV screens and 3-D content across the mainstream consumer market as wearing 3-D glasses on a near daily basis is a much less attractive proposition than a one-off 3-D movie experience.
Plus, thus far VR technology has made limited inroads in both the consumer and business markets, despite the marketing efforts of tech titans like Meta, for similar reasons especially due to the imposition of wearing headgear. VR technology can gain attraction across VR enthusiasts and some commercial applications, such as some R&D and digital twin applications, but from today's commercial perspective these are only niche revenue streams.
From my view, delivering XR technology using holographic communication offers more near-term commercial upside due to the virtue of potentially avoiding headgear requirements such as XR/AR glasses. Hologram technology that allows users to see life-like 3D images without the necessity of wearing additional 3D glasses are making tangible advances. For example, scientists at the Korea Institute of Science and Technology have created new light sensors inside a camera that produce 3D images that could enable smart devices, such as smartphones, to support holograms. They developed a photodiode that detects the polarization of light in the near-infrared region without additional polarization filters which can produce a miniaturized holographic image sensor for 3D digital holograms.
I believe the rapid buildout of 5G standalone networks further strengthens the 3D holographic use case. Why? The 5G ecosystem is ready to support a wider array of XR-capable devices and mobile networks are becoming more capable of supporting the holographic communication pipeline. Also, from a monetization perspective, I anticipate that "Star Wars" fanfolks would gladly pay for smart devices and applications that can generate Obi-Wan Kenobi style holograms as a broader assortment of consumer and business use cases emerge and onboard.
Key Takeaways: Dell's Concept Nix on Right Track for Advancing Future of Communication
I see Dell's Concept Nyx Companion as fully aligning with the market potential for headset-free XR applications such as 5G-enabled holography. The concept can prove a reliable tool throughout all the VR/XR/AR scenarios by ensuring user content is in one place as they move between spaces and tasks. Users can avoid kludges like taking photos of whiteboards or copying notes to be uploaded to another space. In the future, through research initiatives such as Dell Concept Nyx, I believe users can have the ability to intuitively distribute headset-free XR/VR content across any preferred screen according to their specific needs.
Disclosure: Futurum Research is a research and advisory firm that engages or has engaged in research, analysis, and advisory services with many technology companies, including those mentioned in this article. The author does not hold any equity positions with any company mentioned in this article.
Analysis and opinions expressed herein are specific to the analyst individually and data and other information that might have been provided for validation, not those of Futurum Research as a whole.
Other insights from Futurum Research:
Dell Shows Why AI and Sustainability Can Make for an Enduring Couple
Dell Q3 Revenue Down 6%, but Infrastructure Revenue Up 12%
Dell Technologies World: Dell and Snowflake Seek to Simplify Data Access and Spur Insights in the Multi-cloud Era
Image Credit: Alienware Arena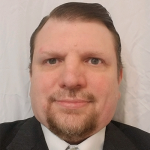 Ron is an experienced research expert and analyst, with over 20 years of experience in the digital and IT transformation markets. He is a recognized authority at tracking the evolution of and identifying the key disruptive trends within the service enablement ecosystem, including software and services, infrastructure, 5G/IoT, AI/analytics, security, cloud computing, revenue management, and regulatory issues. Read Full Bio.