CES 2023: Amazon Ring Adds Dual-Facing Car Camera
CES 2023: Amazon Ring Adds Dual-Facing Car Camera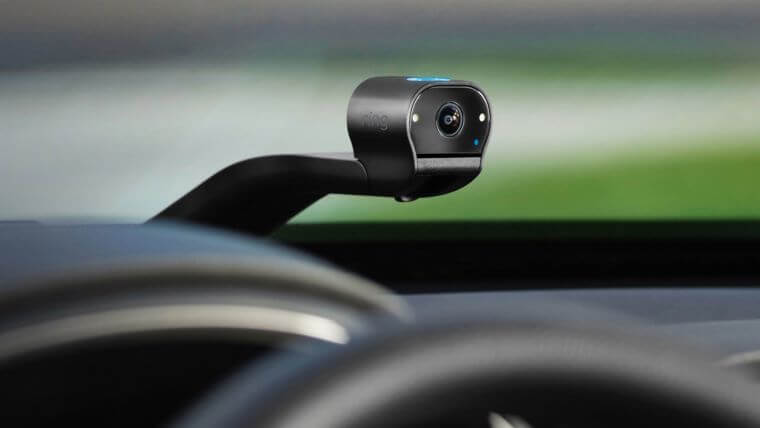 The News: At CES 2023 in Vegas this week, Amazon announced its new dual-facing Amazon Ring camera to its automotive portfolio as consumers and businesses gravitate towards the rapidly expanding dashboard camera market. Read Amazon's product page for more information.
CES 2023 — Amazon Ring Adds Dual-Facing Car Camera
Analyst Take: It was great to see news coming out of CES 2023 that Amazon Ring has added dual-facing camera functionality. This year at CES, it's safe to say that it's the year of the connected car and all things in the automotive ecosystem, and the new Amazon Ring dual-facing dashboard camera for the automotive market fits right in with a raft of other exciting announcements.
I see multiple use cases and totally get why consumers and businesses might want Ring's dual-facing car camera, but here are a few themes that make the most sense to me currently as catalysts for growth.
Growth of the Side Hustle & Flexibility. As economists and analysts continue to caution about a potential recession in 2023 across multiple regions, the side hustle is becoming even more prevalent. Today, it is not uncommon for families to have one person working a traditional 8 to 5 job while the other works flexible hours and/or one or both might have a side hustle.
From a side hustle and flexibility perspective, ridesharing (e.g., Uber, Lyft, etc.) or personal driver services for the logistics (e.g., Amazon Flex Drivers, UPS Personal Driver) companies to meet last mile services are popular. It is now becoming more commonplace to see drivers of rideshare services have dual-facing dashboard cameras to track passenger activity coupled with road conditions.
I think driver safety is probably one of the best use cases for the Amazon Ring dual-facing car camera, since attacks on drivers continue to be a key issue. Again, to me, and I've seen this many times, a single mother will drive Uber or Lyft while their children are in school. Having the dash camera installed and on at all times is one hundred percent a safety item that can help provide protection.
Insurance Purposes. Another key area where adoption of Amazon Ring's dual-facing car camera makes sense is the rise of consumers chronicling their daily lives with smartphones or dashboard cameras. Beyond 'creating content' for Instagram or TikTok, a dual-facing car camera can be tremendously beneficial in case of an accident and in situations where insurance companies are involved.
In some instances, car camera videos have helped with consumers in the areas of proving that another driver dinged their door, scratched their paint, or illustrated how a person was injured in an accident (e.g., how their body was tossed around in the car). Another area is theft, and we're seeing instances of theft of a full vehicle or certain parts of a vehicle on-the-rise. A car camera might not prevent theft or damage, but it could help deter it and/or help catch the perpetrators.
Family and Pet Safety. Another excellent use case for the Amazon Ring dual-facing camera is the ability to provide safety and security for pets and family. The ability to get alerts when a vehicle is parked in a parking lot or garage when someone is near the car can provide extra peace of mind in instances where you leave a pet or a family member behind while running into a store quickly on an errand.
In addition, the built-in GPS that helps locate your car in a crowded garage or parking lot is, well, something I would use all the time.
Wrapping it up, I expect the Amazon Ring dual-facing car camera to be a welcomed addition to its portfolio and it was great to see this as part of Amazon's CES 2023 product announcements. The overall global dashboard camera market is expected to gain further adoption as consumers continue to augment their incomes with side hustles or want extra flexibility, for insurance purposes and family and pet safety.
Disclosure: Futurum Research is a research and advisory firm that engages or has engaged in research, analysis, and advisory services with many technology companies, including those mentioned in this article. The author does not hold any equity positions with any company mentioned in this article.
Analysis and opinions expressed herein are specific to the analyst individually and data and other information that might have been provided for validation, not those of Futurum Research as a whole.
Other insights from Futurum Research:
Amazon Launches Inspire, New Shopping Feed Inspired by TikTok
Amazon Adds More Inclusive Features to Echo Show
AWS re:Invent Recap: Amazon's Ongoing Commitments to Sustainability and DEI
Image Credit: GeekWire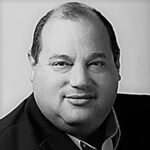 Michael Diamond is an industry analyst and foresight professional with 25 years of experience in the IT channel and market research industry. He is a route-to-market expert covering desktop and mobile devices, collaboration, contact center, ProAV, data center infrastructure, and cybersecurity. Prior to joining Futurum Research, Michael worked for The NPD Group as the sole industry analyst covering indirect channels, cybersecurity, SMB and vertical market trends, data center infrastructure (e.g., enterprise storage, servers, networking), ProAV and PCs. He has been quoted by media outlets such as Bloomberg, Kiplinger, TWICE, OPI (Office Products International), Apple World today, Dark Reading, Enterprise Storage Forum, Credit-Suisse, Footwear News, CRN (Computer Reseller News), Channel Futures and Into Tomorrow.  Michael has presented at myriad events including The Channel Company's Xchange, The Global Technology Distribution Council's summit, SMB TechFest and more.