CES 2023: Amazon Devices Team Showcases Ambient Intelligence and What's New in Voice Interoperability
CES 2023: Amazon Devices Team Showcases Ambient Intelligence and What's New in Voice Interoperability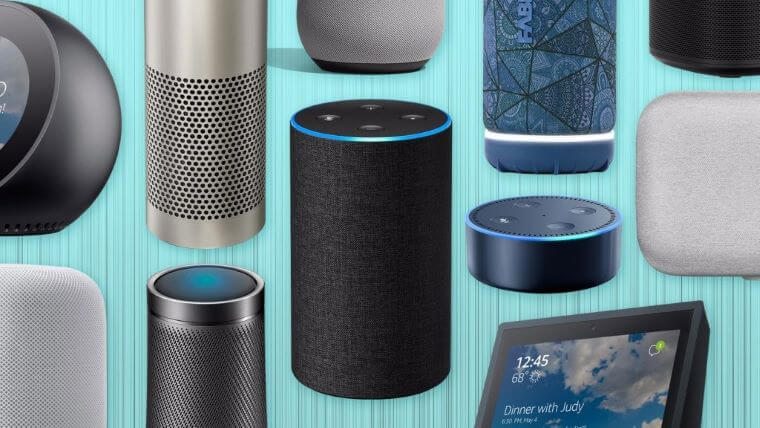 The News: At CES 2023, Amazon showcased all things ambient intelligence and exciting advancements in voice interoperability. Amazon launched the Voice Interoperability Initiative (VII) in 2019 to bring together leading companies committed to providing customers choice and flexibility to interact with multiple voice services on one device. Read more from CES 2023 here.
CES 2023: Amazon Devices Team Showcases Ambient Intelligence and What's New in Voice Interoperability
Analyst Take: Amazon's focus on ambient intelligence was clear at this year's CES 2023 event. The company's many announcements around what's new in voice interoperability at CES 2023 is exciting news for brands and customers. Seven brands were highlighted for their commitment to voice interoperability promoting customer choice and flexibility through multiple, simultaneous wake words and essentially reimagining how customers interact with their brands. The brands are members of Amazon's Voice Interoperability Initiative (VII). Here's a look at some of the announcements featured at CES 2023.
Panasonic – Panasonic Automotive announced a joint collaboration with Amazon to update its SkipGen in-vehicle infotainment (IVI) system. This industry-first automotive integration provides customers simultaneous access to "Hey Siri" in Apple CarPlay or Alexa by simply speaking either service's wake word. The integration for SkipGen is enabled by the Alexa Auto SDK and the "Hey Siri" feature for iPhone voice requests in Apple CarPlay. This demonstrates Panasonic's commitment to voice interoperability.
Hey Disney! – For the first time, Amazon did an in-person demo during CES 2023 showcasing Hey Disney!'s voice interoperability capabilities. Amazon and Disney had previously announced that they are teaming up to create Hey Disney! that will work alongside Alexa on supported Echo devices at home and in select Walt Disney World Resort hotel rooms. Not gonna lie – my kids will love this!
Josh.ai – A home intelligence system with its own proprietary voice assistant, is furthering Amazon's voice interoperability vision by promoting multi-simultaneous use of Alexa and its own voice assistant, offering greater functionality and flexibility for customers. This is ambient intelligence at its finest – deepening the capabilities of Alexa and creating more opportunities for users to benefit from its wide range of voice capabilities.
Sonos – Sonos was one of the early members of the Amazon Voice Interoperability Initiative, sharing the vision that customers should have choice and flexibility when interacting with voice services. Customers have the ability to activate both Sonos Voice Control and Alexa on the same compatible Sonos device. Another change that will be a big hit with my family!
Samsung – Samsung demonstrated its commitment to voice interoperability by enabling simultaneous access to both Bixby and Alexa on the Family Hub Refrigerators. Customers can interact with both voice services to accomplish a variety of tasks such as search for recipes, stream music and more.
LG – LG teamed up with Amazon to let customers control their television sets by saying, "Hi, LG" or "Alexa," to find, start and pause shows. Customers can also use Alexa for other tasks, functionality I expect to be widely adopted by consumers fairly quickly.
Skullcandy – Skullcandy will push a firmware update in early 2023 to new and existing Push Active and Grind Series customers, adding Native Voice-enabled functionality, which allows these devices to have multiple voice services from different brands integrated, including Alexa.
A Closer Look at Amazon's Voice Interoperability Initiative (VII)
Amazon's Voice Interoperability Initiative (VII) is all about flexibility and choice. There are myriad voice services vendors in the market, all with different capabilities. Amazon's goal with VII is to deliver voice services on various products, each with its own unique wake word, allowing customers to use the service of their choice and in the manner in which they are already accustomed to using it, while also rpotecting privacy and security. Today, more than 80 companies are supporting the effort across global brands, telecommunications operators, hardware solutions providers, and systems integrators. Learn more here.
Wrapping up, ambient intelligence is all around us, whether we realize it or not, and this will continue to grow at a rapid pace as smart homes, offices, cities and the like become more commonplace. For consumers, living, working, and doing in spaces and/or around devices equipped with ambient intelligence capabilities is all about convenience, efficiency, productivity, ease of use and more. It's exciting to see the inroads Amazon's Devices team is making on this front and I look forward to continuing to track progress.
Disclosure: Futurum Research is a research and advisory firm that engages or has engaged in research, analysis, and advisory services with many technology companies, including those mentioned in this article. The author does not hold any equity positions with any company mentioned in this article.
Analysis and opinions expressed herein are specific to the analyst individually and data and other information that might have been provided for validation, not those of Futurum Research as a whole.
Other insights from Futurum Research:
CES 2023: Amazon Ring Adds Dual-Facing Car Camera
Amazon Launches Inspire, New Shopping Feed Inspired by TikTok
Amazon Rolls Out Next Phase of Matter at CES 2023 and the Focus on Interoperability Shines Brightly
Image Credit: channelnews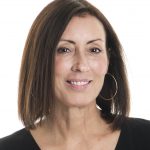 Shelly Kramer is a Principal Analyst and Founding Partner at Futurum Research. A serial entrepreneur with a technology centric focus, she has worked alongside some of the world's largest brands to embrace disruption and spur innovation, understand and address the realities of the connected customer, and help navigate the process of digital transformation. She brings 20 years' experience as a brand strategist to her work at Futurum, and has deep experience helping global companies with marketing challenges, GTM strategies, messaging development, and driving strategy and digital transformation for B2B brands across multiple verticals. Shelly's coverage areas include Collaboration/CX/SaaS, platforms, ESG, and Cybersecurity, as well as topics and trends related to the Future of Work, the transformation of the workplace and how people and technology are driving that transformation. A transplanted New Yorker, she has learned to love life in the Midwest, and has firsthand experience that some of the most innovative minds and most successful companies in the world also happen to live in "flyover country."