Canonical Announces Ubuntu Support for RISC-V
Canonical Announces Ubuntu Support for RISC-V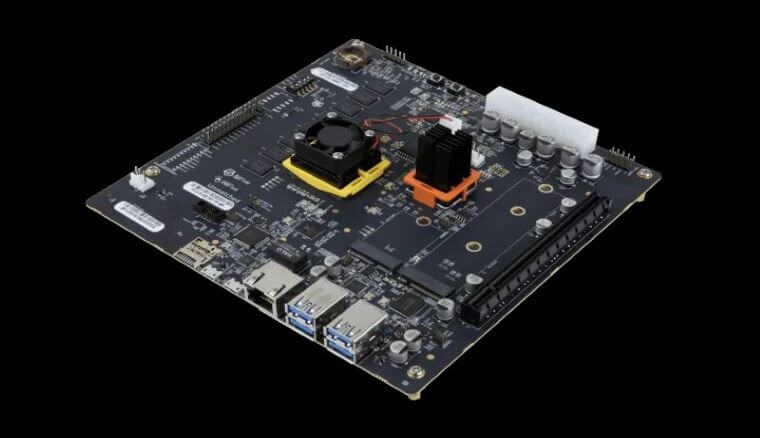 The News: Canonical announces Ubuntu operating system support for a new architecture, namely RISC-V. Working with RISC-V core IP designer and development board manufacturer, SiFive, Canonical announced the first Ubuntu release for two SiFive boards, Unmatched and Unleashed. Read the full press release from Canonical here.
Canonical Announces Ubuntu Support for RISC-V
Analyst Take: Canonical's announcement of Ubuntu support for RISC-V is exciting. SiFive's HiFive1 and HiFive Unleashed have been incredibly successful, with the company following that success with the launch of HiFive Unmatched in late 2020. Unmatched is the first-ever RISC-V Linux development platform with a PC form factor and the world's fastest native RISC-V development platform.
In the last decade especially, open source and open standards have reshaped the technology landscape. This crowd-sourced model has largely been confined to the software space until recently. However, with RISC-V, the crowd-sourced model is straying into hardware design. This free and open Instruction Set Architecture (ISA) that forms the bedrock of RISC-V is purporting to enable a new era of processor innovation through open standard collaboration and then use this model to drive industry-wide adoption. The open architecture can be applied to a broad range of processors, from low-end microcontrollers to high-end server-grade processors.
SiFive, who describe themselves as a fabless semiconductor company and one 'Leading the RISC-V revolution," have been at the heart of the RISC-V collaborative community of software and hardware innovators, all based on the RISC-V ISA. Talking about the announcement Yunsup Lee, SiFive's CTO and co-founder, said: "As SiFive brings best-in-class RISC-V cores to market, upstream OS and toolchains support ready for silicon availability is a very important part of the software ecosystem. Developers rely on critical components such as Ubuntu to develop and test their software and products."
This community driven approach is trying to provide an alternative to single vendor driven architectures for companies with the long-term view of developing their own processors. This method has even become a national endeavor for countries like China, India, and Pakistan, who for geopolitical reasons, feel they may want some level of ownership in CPU design.
While certainly not pervasive or mainstream, RISC-V is gaining momentum and the emerging vendor ecosystem is starting to launch products aimed at early adopters. "Collaboration is at the heart of successful, strategic, and lasting industry adoption," shares Calista Redmond, CEO of RISC-V. "The RISC-V community and our industry benefit from the contribution and collaboration that Canonical and SiFive have brought to RISC-V." One constraint to this approach is a need for top-notch development systems for developers that can then be taken seamlessly to production.
While RISC-V provides a stable reference architecture and hardware, running stable software on new boards can still be a significant challenge. Cross-compilation of software and the rigorous demands of testing are a significant effort and cross-toolchain development is required. A key challenge for more widespread adoption outside of niche edge cases are the issues around portability of applications as code moves to the new processor architecture. This is not only a challenge for the core application, but also for the wider support, management and security stack and these challenges should not be ignored. Organizations looking to adopt this architecture will need to be fully aware of the entire software landscape and ensure compatibility as part of any decision-making process.
Canonical have long been a vanguard for fully embracing the ethos of open source, which has led to the widespread adoption by the public cloud and developer communities of the Ubuntu operating system. This open source focus is driven top down within Canonical, from the CEO on down. "We are delighted to bring Ubuntu to SiFive hardware. Having first-class Ubuntu support enables the RISC-V ecosystem to scale fearlessly to production, with the assurance that they have access to the same enterprise-grade support and security as on other processor architectures." said Mark Shuttleworth, CEO and Founder at Canonical.
What's Ahead for Canonical?
What's ahead for Canonical? Red Hat with the RHEL OS and SUSE with SLES can focus on the core x86 marketplace and fight it out for market share. Canonical has to look for more edge cases to drive adoption of Ubuntu and position itself in nascent or emerging markets in the hope that they gain wider commercial success. Having been early to hyperscalers with Ubuntu, this approach has worked once, so Canonical will be hoping that by being early to RISC-V and driving innovation before widespread commercial adoption, they can repeat this success.
Early Days, But a Bright Future Ahead
RISC-V platforms have a long way to go before they mature and gain wider commercial adoption, but as early adopters are starting to engage and with the bifurcation of supply chains, geopolitical pressure, and the politicization of chip supply, I only see a further proliferation of designs and approaches in the processor marketplace. Choice and competition are the bedrocks of innovation, so this dynamic should be good for the mainstream players and consumers alike. Canonical so passionately engaging before the market is established or commercialized is to be applauded.
I will endeavor to get closer to the offerings as they come in to focus ahead of general availability and start to gain client adoption and will be looking to track this space and fully digest the commercial viability of these approaches in the wider market rather than edge use cases. It will also be interesting to track the commercial and engineering responses from the established players, if they respond at all to these new emerging entrants in the coming months.
Disclosure: Futurum Research is a research and advisory firm that engages or has engaged in research, analysis, and advisory services with many technology companies, including those mentioned in this article. The author does not hold any equity positions with any company mentioned in this article.
Other insights from Futurum Research:
Crypto Starts To Look Like The Early Days Of The Internet 
HPE Discover Announcements Of Note – Futurum Tech Webcast
HPE's Project Aurora Launches, A New Zero-Trust Offering To Help Address Security Concerns
Image Credit: Ubuntu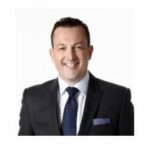 Steven Dickens is Vice President of Growth and Business Development and Senior Analyst at Futurum Research. Operating at the crossroads of technology and disruption, Steven engages with the world's largest technology brands exploring new operating models and how they drive innovation and competitive edge for the enterprise.  Read Full Bio.