Broadcom Growth by Acquisition Strategy Continues with $10.7B Symantec Acquisition
Broadcom Growth by Acquisition Strategy Continues with $10.7B Symantec Acquisition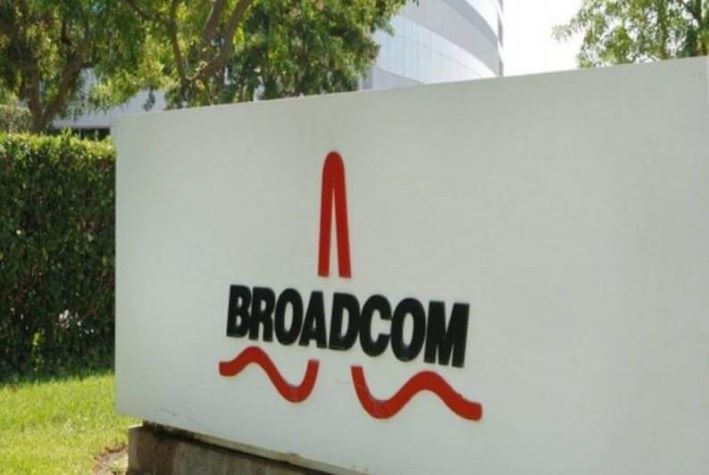 Broadcom has agreed to purchase Symantec's enterprise security business in a massive $10.7 billion deal that will break up the world's largest pure-play cybersecurity vendor.
The San Jose, Calif.-based semiconductor manufacturer said the monster acquisition is expected to drive $2 billion of revenue and $1.3 billion of EBITDA (earning before interest, taxation, depreciation, and amortization), as well as upwards of $1 billion of cost synergies in the year following close. The Symantec name will be sold to Broadcom as part of the transaction. Read more at CRN.
Broadcom Growth by Acquisition Strategy Continues with $10.7B Symantec Enterprise Security Acquisition
Analyst Take: This acquisition by Broadcom (parent company Avago) has been rumored for months, so news of a deal between the two is no surprise. The semiconductor company will acquire Symantec's enterprise security business for what is a fairly significant price tag, and apparently part of Avago CEO Hock Tan's apparent 'growth by acquisition' strategy.
This gives Avago entry into the enterprise security market, estimated at north of $160 billion — and growing.
It was convenient that Avago redomiciled Broadcom  from Singapore to the U.S. in early November 2018, in advance of its failed offer for Qualcomm. The move was surely intended to allow Broadcom to buy U.S. companies, bypassing any scrutiny for of the Committee on Foreign Investment in the U.S. and claims of concerns about national security. 
Symantec is an enterprise security software. Broadcom might be a U.S. based company, but the Avago connection remains undeniable. With the hawkish position of the current administration on all things related to national security, this acquisition and what happens next interests me, and I would imagine it will interest the U.S. government as well. 
Avago will be raising debt to finance the all-cash deal and is expected to close in the first quarter of 2020. The company expects the acquisition to result in an incremental annual run rate of $2 billion and hopes to generate costs savings of $1 billion in the first year following acquisition.
Symantec shares gained 12.3 percent on the news that the acquisition was near, and another 3 percent in after-hours trading. Broadcom shares were up in 0.3 percent on the news, then gained another 0.4 percent after hours.
Symantec competes in a space dominated by the likes of Cisco, Fortinet, and Palo Alto networks and has struggled a bit in recent quarters. When thinking about how Broadcom might improve that top line, it's obvious that streamlining operations and personnel will be a likely move by CEO Hock Tan, well known for his affinity for lean operations. As my partner, Daniel Newman wrote a few weeks ago in an article covering the speculation around this acquisition, "Lean operations and efficiencies aren't what keep enterprise software customers around." And so, getting to that $1 billion in cost savings predicted by Avago will likely be interesting to watch. Read his analysis here: Broadcom Explores Symantec Purchase: A Good Thing or Not So Much?
This acquisition will be one to watch. If I was on the Symantec enterprise security team, I might not be excited at this news.
Futurum Research provides industry research and analysis. These columns are for educational purposes only and should not be considered in any way investment advice.
Read more analysis from Futurum Research:
Salesforce Acquisition of ClickSoftware: A Sensible Acquisition 
Amdocs and Microsoft Augment Alliance to Spur Operator Growth and Open Source Cloud Adoption 
JPMorgan's 5-year Agreement with AI-Powered Startup Persado is Only the Beginning of Advertising Agency and Financial Services Transformation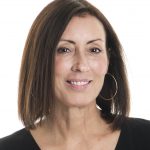 Shelly Kramer is a Principal Analyst and Founding Partner at Futurum Research. A serial entrepreneur with a technology centric focus, she has worked alongside some of the world's largest brands to embrace disruption and spur innovation, understand and address the realities of the connected customer, and help navigate the process of digital transformation. She brings 20 years' experience as a brand strategist to her work at Futurum, and has deep experience helping global companies with marketing challenges, GTM strategies, messaging development, and driving strategy and digital transformation for B2B brands across multiple verticals. Shelly's coverage areas include Collaboration/CX/SaaS, platforms, ESG, and Cybersecurity, as well as topics and trends related to the Future of Work, the transformation of the workplace and how people and technology are driving that transformation. A transplanted New Yorker, she has learned to love life in the Midwest, and has firsthand experience that some of the most innovative minds and most successful companies in the world also happen to live in "flyover country."