Broadcom Bailing on RF? A Shift From Buyer to Seller
Broadcom Bailing on RF? A Shift From Buyer to Seller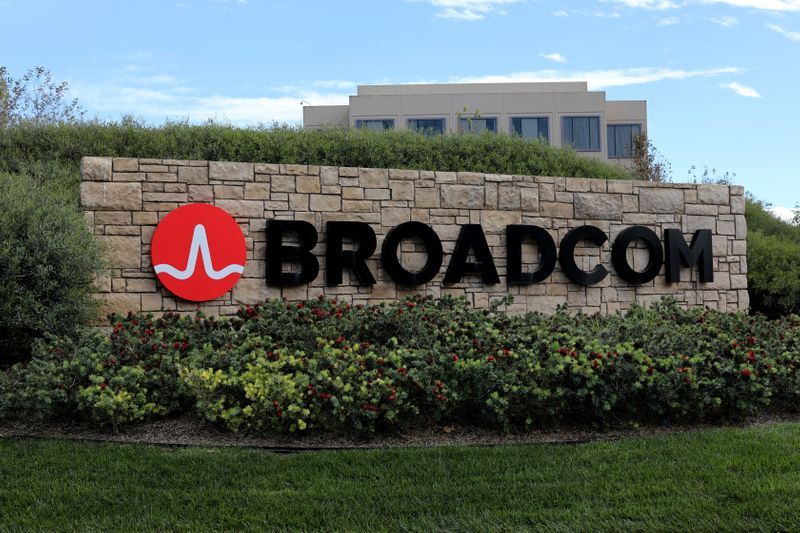 The News: In a change of pace, Broadcom (AVGO) could be a seller rather than a buyer of semiconductor businesses in the year ahead. Broadcom stock rose Wednesday on a report that it is looking to sell its radio-frequency wireless chip business.
The Wall Street Journal reported Wednesday that Broadcom is working with investment bank Credit Suisse to find a buyer for its RF chip unit. The business generated $2.2 billion in revenue in fiscal 2019. The unit could be worth $10 billion, sources told the Journal. The business makes filters used in cellphones to clarify signals. Read the news item on Investors Business Daily.
Analyst Take: I was somewhat surprised when I first read the headline given the terror of acquisitions that Hok Tan and Avago (BCOM) have been on over the past several years. It was only 18 months ago that Broadcom was poised to buy Qualcomm and it was looking like it could happen until Donald Trump intervened citing national security as the reason the deal would not be green lighted.
Had that deal gone through, Broadcom could have found itself on a path to global domination in mobile, but with that deal dead and increased competition for Broadcom from the likes of Cisco and Marvell (among others), the company is now finding itself trying to exit the business.
Huge Win for Qualcomm
If Broadcom does in fact off load the RF business, it will be putting Qualcomm in the drivers seat. With Qualcomm being its fiercest competitor and with 5G's inherent added complexity for digital modem and RF, the company will be putting Qualcomm in the driver seat for delivering the full systems (Modem+RF) to customers building OEM devices.
Qualcomm has a full stack suite and is addressing the digital and analog complexities of both mmWave and the Sub 6 variety of 5G. This took immense R&D investment, something that Broadcom has often been cautious to make as the company was more focused on driving profit through efficient operations than developing cutting edge IP. This could have something to do with the decision to exit.
Apple Steps Up?
The way I see it, the most likely buyer for the RF business at Broadcom is going to be Apple. Last year, Apple swooped in to pick up key intellectual property from Intel after the chipmaker exited the 5G modem business. This came on the heels of Apple announcing a partnership with Qualcomm to develop 5G devices and concurrently was the final straw for Intel's stay in the modem business. However, Apple is still undoubtedly looking to vertically integrate and build its own iPhone modems in the next 2-3 years. Having the IP from Broadcom's RF business could position the company to be able to develop the complete system. Having said that, I believe Apple would be challenged to keep up with the RF and Modem industry, but I expect the company to try.
Final Thoughts?
Broadcom is a shrewd company that doesn't enter businesses it can't be profitable at. The company is also not notorious for big R&D spend so the next requirements for keeping pace with the RF space may have been daunting to an often frugal company like Broadcom.
While the actual sale hasn't taken place, I would be quite surprised to see any company other than Apple emerge as the buyer. However, it is possible that other players in the semiconductor or mobile space could find some opportunity in Broadcom's IP and make a move to acquire the business. $10 Billion is a big price tag though, which again, is one more reason why I think Apple is such a good suitor.
Futurum Research provides industry research and analysis. These columns are for educational purposes only and should not be considered in any way investment advice.
Read more analysis from Futurum Research:
Cisco Goes Ultra Low Latency With Exablaze Acquisition
Cisco: The Future of the Internet is Now
SAS and the Artificial Intelligence of Things
Image Credit: Broadcom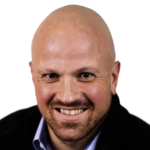 Daniel Newman is the Chief Analyst of Futurum Research and the CEO of The Futurum Group. Living his life at the intersection of people and technology, Daniel works with the world's largest technology brands exploring Digital Transformation and how it is influencing the enterprise. Read Full Bio