British Government, Vodafone, impose limits on Huawei's access to 5G networks
British Government, Vodafone, impose limits on Huawei's access to 5G networks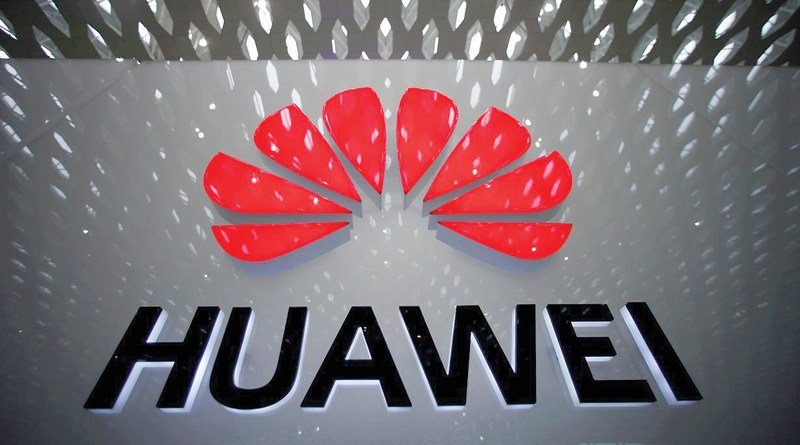 The News: Reuters: "Vodafone says it will remove Huawei technology from the core of its European network following the UK's decision to limit any role for the Chinese firm in building 5G systems." 
The initiative, which follows new restrictions announced by Britain's government on Tuesday that aim to limit Huawei's penetration of Britain's mobile infrastructure – particularly with regards to 5G -, could take as long as five years and cost upwards of 200 million Euros to put into effect. 
Vodafone's decision comes a day after the British National Security Council (NSC) and senior ministers, headed by PM Boris Johnson, decided on a plan that would cap Huawei's share of non-core parts of British 5G networks to 35%, exclude Huawei from core parts of 5G networks (where data is processed), and banned near sensitive installations like nuclear power plants and military bases.
Nick Read, CEO of Vodafone Group, explained that the decision would have a negligible financial impact on UK operations, as the company is already mostly compliant with the policy. However, should the rest of Europe, where Vodafone also operates, adopt a similar policy, Read warned that 5G rollouts could be delayed by 2 to 5 years.
---
British Government's Huawei decision attempts to establish balance between national security concerns and the practical realities of 5G deployments
Analyst Take: Given national security concerns about Huawei's potential threat to mobile networks (as expressed by intelligence agencies across the world in recent years), the British government's decision to treat Huawei as a high risk vendor appears to strike the right balance between responsible management of its 5G infrastructure and principles of free trade and market competition. Note that Huawei has not been entirely banned from contributing to Britain's mobile networks, but rather contained, and limited to areas where it cannot cause crippling harm to Britain's core infrastructure. 
Fears about Huawei's potential exploitation of 5G networks around the world, both from a data security standpoint and through the prism of possibly serving as a proxy in hypothetical cyber-attacks initiated by the Chinese government, have rattled the Chinese technology giant's global 5G ambitions, as its participation in 5G network deployments is being closely scrutinized. 
Unlike most other Chinese technology companies, Huawei's unusually close relationship with the Chinese government sparked fears among intelligence and security services around the world that Huawei networking equipment could potentially be weaponized. While the US has taken a remarkably aggressive posture towards Huawei as a whole, the threat posed by Huawei's network equipment does not appear to extend quite as fully to the company's consumer products – like its smartphones and other portable devices – although security watchdogs have warned government employees against using Huawei devices.
Britain's decision on Tuesday feels like an inspired compromise between not running completely afoul of the US' aggressive blacklisting of Huawei, while addressing the practical reality of allowing operators to deploy robust, secure, and reliable 5G networks across Britain and Europe on pace with the rest of the world. Whether one likes Huawei or not, the Chinese vendor is a leading 5G network equipment supplier, and it would be exceedingly difficult for operators like Vodafone to pull off competitive 5G deployment without using at least some Huawei equipment. Currently, Huawei's global share of mobile equipment hovers near 30%, while competitors Ericsson and Nokia tend to fall somewhere closer to 13-18% apiece.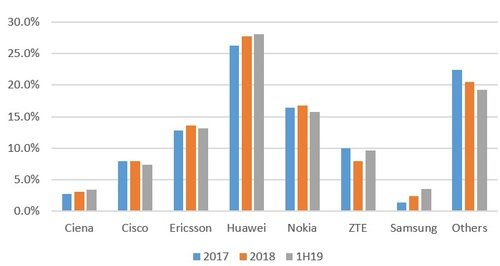 Britain's compartmentalization of Huawei could serve as a template for European and North American 5G networks
Beyond addressing national security concerns, the decision to exclude Huawei from core portions of 5G networks, as well as capping Huawei's share of non-core network equipment to 35%, opens the door to a more Eurocentric mobile network model that could conceivably become a boon for Nokia and Ericsson. Samsung, Cisco, and Ciena could also benefit from this policy change, particularly if it jumps the English Channel and becomes a model for all of Europe. 
While the cost of minimizing Huawei's (and possibly ZTE's) participation in 5G networks in Britain and Europe could come at a hefty price –  to say nothing of having a potentially negative impact on 5G network deployment velocity – the broader economic and national security benefits of engineering more open 5G network competition between non-Chinese vendors over the next few years may be well worth it in the long term. The British government's model here seems a good template for other countries and their operators to consider as they move forward with their 5G investments.
Futurum Research provides industry research and analysis. These columns are for educational purposes only and should not be considered in any way investment advice.
Other insights from Futurum on this topic:
Huawei Finds Its Way Into Britain's 5G Plans, Albeit Partially
Assessing Foreign Technology Threats: The difference between TikTok and Huawei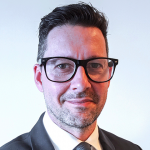 Olivier Blanchard has extensive experience managing product innovation, technology adoption, digital integration, and change management for industry leaders in the B2B, B2C, B2G sectors, and the IT channel. His passion is helping decision-makers and their organizations understand the many risks and opportunities of technology-driven disruption, and leverage innovation to build stronger, better, more competitive companies.  Read Full Bio.