Brightcove Content Services Initiative to Launch in 2023: Why That's a Big Deal
Brightcove Content Services Initiative to Launch in 2023: Why That's a Big Deal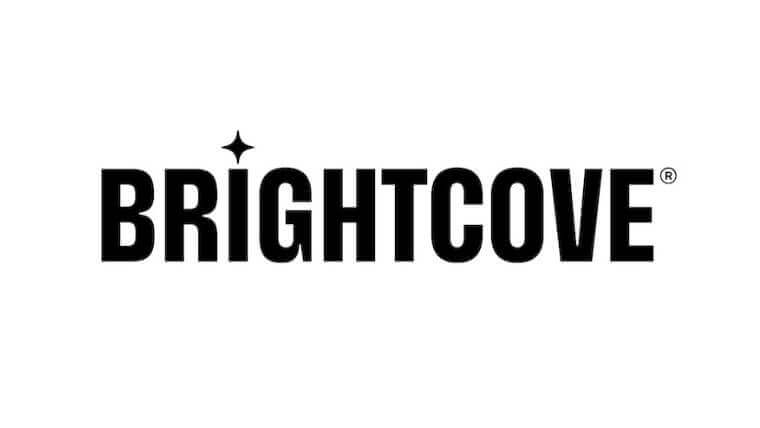 The News: Online video platform provider Brightcove announced plans to launch a content services initiative in early 2023, which is designed to provide organizations advice on how to best leverage video-enriched communications solutions. Brightcove highlighted plans for the rollout of its fee-based consulting service in its recent quarterly earnings call, a transcript of which you'll find here.
Brightcove Content Services Initiative to Launch in 2023: Why That's a Big Deal
Analyst Take: Brightcove's plan to launch a content services consulting offering is interesting. It appears to be the most extensive effort ever by a large vendor of video-enabling platforms to educate prospective users of business video on best practices for getting the most from the technology.
As mentioned above, Brightcove executives highlighted plans for the roll-out of its fee-based consulting service in its recent quarterly earnings call and provided additional details in a follow-up briefing with the Wainhouse Research team. I see this move as a positive step, and one that acknowledges many of the challenges that the video technology segment still faces in fostering widespread adoption of video communications solutions.
For better or worse, many vendors in the business video solutions space sometimes can appear preoccupied with building technology for technology's sake. Their assumption seems to be that if platform providers enable video capabilities, organizations will automatically integrate video more broadly into the business communications toolbox. Expanded adoption of video for business applications during the pandemic seemingly has only amplified this vendor mindset.
The reality however is different. Our research shows that many businesses are only scratching the surface when it comes to recognizing the ways that video can be put to work to enhance communications and generate new revenue opportunities. This is particularly true in the online marketing realm where Brightcove focuses much of its efforts in the business video segment.
How Brightcove's Content Services Offering is Different
It is important to note that Brightcove's Content Services offering is different in emphasis and scope than the widely available set of managed services offered for more than a decade by a wide range of webcasting vendors. Those offering managed services focus on helping clients handle the basic logistics of producing, managing, and distributing presentations incorporating online video. Managed services address the issue of who is responsible for implanting online video technologies.
Brightcove's Content Services offering focuses instead on answering the questions behind "why" and "how" an organization should put video to work — and this is where I see this offering as potentially incredibly valuable. Brightcove CMO Jennifer Smith shared that the goal here is to help organizations identify better ways that they can realize business benefit from the implementation of online video solutions. The general market understanding of how online video can be leveraged in marketing initiatives remains a work in progress, but this initiative by Brightcove is intended to address those challenges.
"We all can get ourselves too wrapped up in technology," Smith said, adding that Brightcove customers continue to ask for advice that looks beyond the technology to formulate strategies that help them get more from the video platforms they are implementing.
How the Brightcove Content Services Engagements Will Work
Each Brightcove Content Services engagement will begin with a Brightcove audit of how a client is currently putting video to work. Results from that audit will then be used to formulate programs for more advanced consulting services. Some of those second-stage consultations will draw lessons learned from analysis of aggregated, anonymized results from other Brightcove customers.
Smith said that she envisions that Brightcove's Content Services program will be an independent work group within Brightcove, with its own team leader. Prospective clients are expected to have the option of buying these consulting services on an a la carte basis or rolling fees into their annual Brightcove subscription program. Further pricing details will be ironed out prior to the anticipated launch of the Brightcove's Content Services initiative in the first quarter of 2023.
Why Brightcove's Content Services Offering is Significant
Whatever fees generated from Brightcove's Content Services will likely be immaterial for a company that logged $156.4 million in revenue during the first nine months of 2022. What is more important is the corporate mindset that Brightcove's Content Services offering represents for the company.
Consulting services of this ilk are notoriously labor intensive and difficult to scale. For software developers, the only way such a program of this type makes sense to implement is to view it as a trigger that unlocks expanded usage that – in turn – drives more long-term demand for a vendors' software solutions.
As such, this type of in-house consulting initiative typically is the province of start-up software developers willing to invest time and resources into cultivating long-term growth opportunities. For emerging vendors in obscure technology niches, market education paves a path to broader market adoption.
With Brightcove's Content Services offering, I see Brightcove as a big organization behaving with a start-up mentality. Through action – and not just words – company management is signaling the market that it believes Brightcove's opportunities for long-term growth are substantial.
It also mirrors changes in the way that Brightcove has positioned itself in the marketplace since the hiring of Marc DeBevoise, the former head of digital operations for ViacomCBS – in March 2022.
While Brightcove has always been among the largest technology platform providers in the online video market, it rarely has taken on the public role of being a thought leader in the segment.
That has changed under DeBevoise's leadership in ways both large and small. Quarterly earnings calls are now presented via video webcast – not just an audio conference. Similarly, the company earlier this month converted its in-person Brightcove Play conference into an extensive online-only marketing event. Along the way, the company that has long-been a major player supplying video platforms for media companies online has significantly sharpened its product messaging related to the use of video by businesses.
For possibly the first-time ever, Brightcove is acting like a company that truly believes that the market for business online video is poised for outsized growth. Brightcove's launch of its Content Services offering is only the latest validation of that refreshing new mindset — and to my way of thinking, a very big deal. I look forward to watching this play out in the year ahead.
Disclosure: Wainhouse Research, part of The Futurum Group family of companies, is a research and advisory firm that engages or has engaged in research, analysis, and advisory services with many technology companies, including those mentioned in this article. The author does not hold any equity positions with any company mentioned in this article.
Analysis and opinions expressed herein are specific to the analyst individually and data and other information that might have been provided for validation, not those of Wainhouse Research as a whole.
Other insights from Futurum Research:
Qualcomm Boosts its Mid-Range and Budget Friendly Mobile Platforms
Moving Beyond Meetings: How Collaboration Platforms are Driving Innovation for Customer Experience – The Six Five Summit Sessions
5G Factor Video Research Note: Deutsche Telekom Gives Mavenir Thumbs Up to Replace Huawei and Deliver Cloud-Native 5G Core
The original version of this article was first published on Wainhouse Research.
Image Credit: Brightcove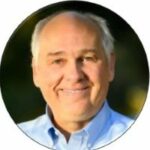 Steve Vonder Haar is a Senior Analyst with Wainhouse – a Futurum Group company. His area of expertise and focus is enterprise streaming and virtual events.