BMC Updates Core Control-M Offering and Focuses on Expanding Orchestration Framework
BMC Updates Core Control-M Offering and Focuses on Expanding Orchestration Framework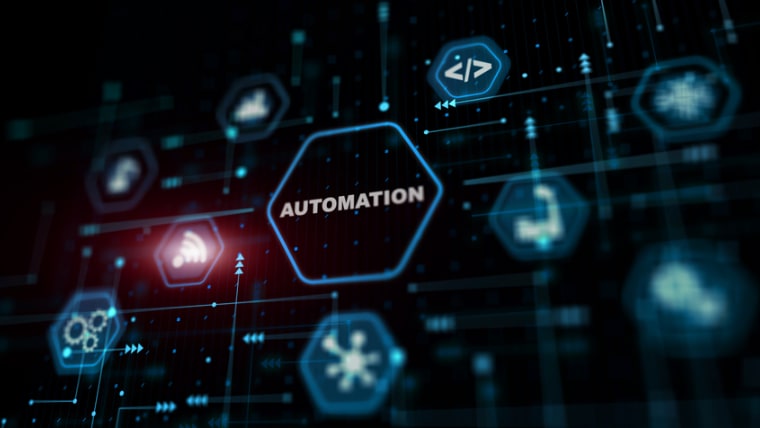 The News: This latest release of BMCs Control-M introduces new features to help IT Operations teams continually adopt more modern technologies and address the challenges of the market, by improving operational efficiency and increasing self-service and collaboration. See more from BMC here.
BMC Updates Core Control-M Offering and Focuses on Expanding Orchestration Framework
Analyst Take: BMC's Control-M offering updates should be welcome news for ItOps teams working to modernize operations, improve efficiencies, and beyond.
Despite a new CMO recently taking over, BMC Software is still a software company that many won't instantly recognize as a leading provider of software that helps organizations optimize their IT operations and ultimately improve business performance. BMC's diverse set of solutions include IT service management, IT operations management, and mainframe systems management. BMC's solutions are used by businesses of all sizes and across multiple industries to automate their IT operations, increase efficiency, reduce costs, and improve customer experience. In the overall IT operations marketplace, while BMC is recognized as a major player in the mainframe space, with roughly 40% of its revenue coming from that space, it doesn't get the credit it deserves in the IT Operations Automation Observability space.
BMC Control-M
BMC Control-M is an automation tool that simplifies and automates complex IT workflows across multiple systems and platforms, optimizing business operations while reducing costs and increasing productivity. The software is certainly not sexy, headline-grabbing stuff, but for many enterprises, this is the software that makes sure that IT jobs are done on time and business processes continue to function without operation. Also worth noting is that BMC is announcing version 21.1 of Control-M so they have been at this for awhile.
BMC's Control-M provides workload automation capabilities via an intuitive user interface and cloud capabilities that enable users to automate workloads in Microsoft Azure, Google Cloud Platform, and Amazon Web Services (AWS), as well as private and hybrid cloud deployments. The solution also includes security features that help organizations protect their data and applications, and analytics and reporting capabilities that provide insights into key business metrics. BMC's Control-M is a long-standing and widely deployed tool tightly focused on helping organizations of all sizes streamline their business processes.
BMC's introduction of Control-M 21.1 introduces the latest version of Control-M and with it several new features and enhancements focused on expanding the orchestration framework. These include:
Oracle Cloud Storage integration. Oracle Cloud Infrastructure's Object Storage service is now natively supported in the latest release, making it easier for IT Ops teams, data teams, and cloud engineers to transfer files. This further underpins BMCs commitment to enabling the orchestration of modern workflows regardless of the target platform.
Improved Database Native Plugin Capabilities. The database plugin now supports the Java Database Connectivity (JDBC) driver with Transport Layer Security (TLS) 1.2/1.3 encryption and new editions of Microsoft SQL and SAP Adaptive Server Enterprise. This is a crucial announcement that will simplify admin for Ops team, in addition this functionality will be decoupled from the Application Pack for easy deployment, allowing for immediate updates in the future.
New Integrations. Control-M 21.1 expands the orchestration framework by natively connecting new data, cloud, and machine learning applications. In addition, it expands existing integration capabilities to allow users to leverage new application versions and functionalities. Enhanced Application Integrator Control-M Application Integrator can now track job status after a manual abort operation and retrieve output for a step that is still executing, which provides more precise monitoring of custom integrations.
Enhanced Security. Admins can assign default home folders for individual external users, grant external users specific access-level permissions to folders and subfolders, and even delegate folder management to external users. This helps organizations with protection against unauthorized access to data from external partners and ensures compliance with established business processes. Admins will also be able to better filter, block, and control access based on IP addresses. Finally, IT Ops can add role-based controls to history reports and SLA management report objects when defining user roles.
New Workflow Insights Dashboard. Workflow Insights users have access to a new dashboard that provides user action visibility. The dashboard details the top 10 user actions and provides insights into user actions by client type (AAPI, web, desktop) and by application, sub-application, host, and more.
Expanded Manage File Transfer. Users can transfer multiple files at once, enable server-side encryption when transferring files to and from Google Cloud Storage and Amazon Web Services (AWS) S3, and use Secure Shell (SSH) for public-key authentication.
Improved user experience. BMC's Control-M 21.1 introduces a new user interface that is designed to be more intuitive and user-friendly. The new UI includes several enhancements that make it easier for users to manage their workflows and automate their business processes. The Control-M web interface has been expanded to include capabilities such as job templates, workload policy, change history, folder timeline view, variable simulation, and more. These features give non-IT users more freedom and control to access, manage, and report on their workflows. In addition, the web UI has been enhanced for faster navigation and now offers direct search capabilities against the support center. Finally, IT Ops can add role-based controls to history reports and SLA management report objects when defining user roles.
Looking Ahead for BMC
With BMC's Control-M 21.1 update, the company is continuing to demonstrate its commitment to helping organizations optimize operations, reduce costs, and increase productivity. With BMC's Control-M 21.1, the company has brought new and enhanced features, including automation of more types of workloads, improved support for dynamic and event-driven workflows, revised and intuitive user interfaces, increased support for Oracle Cloud Infrastructure all of which will be welcomed by users both big and small.
As BMC looks to streamline its go-to-market efforts and reposition its portfolio, the company needs to provide its customers with more clarity around it core offerings. I saw this recently with VMware, as the company is looking to reduce 180,000 product SKUs down to 20, and I would argue BMC would benefit from the same ruthless focus on simplification of its portfolio.
The underlying solutions are proven and have broad market adoption, so this is not a challenge, rather the focus needs to be on how the company delivers this message to the market. Ahead of the company's recent SKO, I had the opportunity to review and provide input to the new messaging that, once operationalized and rolled out to the field, will help in this regard. Overall, I am bullish on BMC and expect to see them gaining more adoption in the marketplace as they look to push ahead and gain wider market traction.
Disclosure: The Futurum Group is a research and advisory firm that engages or has engaged in research, analysis, and advisory services with many technology companies, including those mentioned in this article. The author does not hold any equity positions with any company mentioned in this article.
Analysis and opinions expressed herein are specific to the analyst individually and data and other information that might have been provided for validation, not those of The Futurum Group as a whole.
Other insights from The Futurum Group:
BMC to Acquire Model9: What It Means for Mainframe Data Management
The Value and Future of AIOps for Mainframe Environments
BMC Reimagines Mainframe Portfolio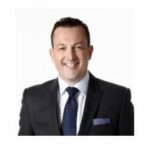 Steven Dickens is Vice President of Growth and Business Development and Senior Analyst at Futurum Research. Operating at the crossroads of technology and disruption, Steven engages with the world's largest technology brands exploring new operating models and how they drive innovation and competitive edge for the enterprise.  Read Full Bio.