BMC Exchange 2022 Recap and Thoughts on What's Ahead
BMC Exchange 2022 Recap and Thoughts on What's Ahead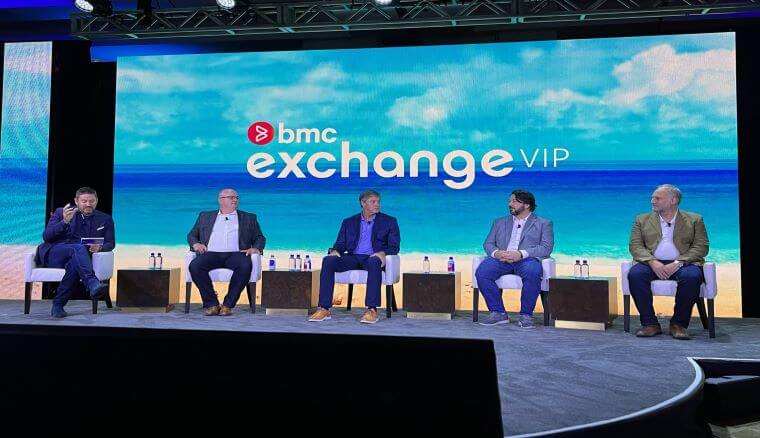 The News: BMC Software held BMC Exchange 2022, its first annual in-person conference this past week in Miami and used the event to share its vision and ambitions with customers, the press, and analysts. See the full Press Release from BMC for more information.
BMC Exchange 2022 Recap and Thoughts on What's Ahead
Analyst Take: BMC Exchange 2022, the company's annual event held recently in Miami, was all about showcasing innovation and customer success. BMC has a storied history over the last 40 years, but being a private company is both a blessing and a curse for software companies. In the case of BMG, while chances are good you've heard of them, chances are also good that you'd be hard pressed to describe what they do.
BMC operates in markets such as Service Management and Observability, where stock market darlings such as ServiceNow and Splunk garner a lot of attention from both technology and stock market watchers. This presents a unique challenge for BMC: how to garner attention and therefore consideration from younger CIOs who are influenced by the hype surrounding more well-known and publicly visible IT vendors.
BMC is making the pivot to a more ARR and cloud-focused model, especially with its Helix offering, and the lack of glare from public markets scrutiny means this pivot is one that is likely more intentional and structured in the long term. It also means that the company is arguably behind in fully making the pivot to an ARR-focused model. Equities analysts beat up CEOs and CFOs regularly about ARR as a primary KPI, and this is driving transformation into how publicly traded businesses operate.
It is possible, however, for private companies to remain private and drive a public market style of transparency around financial performance and the pivot to ARR. IFS is one such example. The transparency that IFS CEO Darren Roos is driving as it enables a robust dialogue around the journey the business is on, as well as the pivot to ARR as a key metric to gauge cloud adoption, creates healthy internal pressure within the organization as a whole to accelerate innovation. BMC would do well to consider adopting the same approach to IFS in the coming months and radically improve financial transparency. By doing that, I believe they have the story that will resonate. Then next step is to be bold and tell that story.
BMC Makes Pivot to the Cloud
Today, it's important that very company in the software industry is cloud-first, offering customers the default option to consume the company's software as-a-Service rather than deploying it in a classical licensing model. BMC is beginning to move in that direction, especially in its Helix model for service management, scheduling, and automation. However, we don't yet see the pace of cloudification of the portfolio happening at the same pace as other vendors and the wider market. The good news is that this represents an opportunity for BMC, insomuch that its best years are still ahead, and that if it can fully pull off a pivot to the cloud, it will not only position the company strategically with its enterprise customers, but also position the company for any public market debut that may be on the horizon.
However, a full pivot to the cloud will mean a fundamental re-architecting and retooling of the company, not only within the technology stack, but also in how the company builds an ecosystem and marketplace, as well as a rejiggering of the sales and go-to-market motion. We discussed the company-wide task of fully pivoting to the cloud in an analyst-only roundtable at the BMC Exchange 2022 event with Ali Siddiqui, the company's Chief Product Officer. While Ali was able to fully articulate a robust vision in a private setting, the messaging didn't flow through the event. If BMC is to capture the hearts and minds of cloud-first buyers, this will need to change. I believe BMC has both the brand permission and the technology roadmap to make a comprehensive pivot to an as-a-Service model for its core offerings, the company just needs to further define the vision, and then be strategically vocal in how it articulates this vision.
Platform Narrative with Helix
I attend many vendor events, and the common theme is that every company wants to be seen as a platform company and not a purveyor of a single siloed solution or portfolio of solutions. BMC was less vocal on that front during the BMC Exchange 2022 event in declaring itself a platform-focused company, instead looking to highlight and demonstrate the benefits its customers have achieved in deploying the company's software.
While we always applaud an obsession with customer success and were impressed by the breadth of the customers who were happy to talk about the benefits of BMC software solutions, I was left looking for more. Although BMC hinted at the integration of its core offering through the Helix platform and how it translates into supporting the Autonomous Digital Enterprise (ADE) framework, I was left looking for more vision and roadmap detail on how the company ensures 2+2=5 when it comes to stitching together its solutions.
The Helix platform appears to be a robust and well-thought-out technical solution, but for the company to kick onto the next level it needs to be bolder in positioning that the whole is greater than the sum of the parts. As I continue to follow BMC in the quarters ahead, I plan to return to this theme with the leadership team and more fully understand their plans to expand on Helix and establish it as a default modality for enterprise customers looking to bring observability, service management, automation, and mainframe solutions closer together.
Mainframe to Cloud and Everything In-Between
One area where BMC does have market-defining and differentiated leadership is in the mainframe space and specifically in the DevOps tooling domain. I have covered previously the innovation BMC is driving with its DevOps approach to Mainframe and the content and vision shared at BMC Exchange 2022 further cemented my perspective.
BMC is focused on making mainframe modernization a reality for its customers by way of a laser focus on the developer experience through its AMI solutions and the company is starting to change the tide of the discussion around whether to modernize or migrate. I had the opportunity to get a briefing from John McKenny who leads the mainframe business for BMC, and it was clear that the company's AMI solutions are resonating with clients. Further, the company's AMI offerings are impacting the decision-making process of senior leaders who are evaluating whether to modernize applications on the mainframe or undertake a risky migration to a hyper-scale public cloud platform. BMC will need to continue to execute at scale and with precision in the space if it is to combat the concerted push by the hyper-scale providers, but based on the success it is having so far with customers, I see no doubt they will continue to be successful.
Looking Ahead for BMC
Looking ahead for BMC, the company is benefiting from secular and thematic trends in the marketplace that are largely recession proof and this bodes well for the company's continued growth. Automation, Service Management, and the need to transform mission critical systems to be more efficient and adaptive to business requirements are going to be sectors of IT that are ring-fenced when budget cuts inevitably kick in as the macroeconomic climate starts to bite in 2023. This exposure to recession-proof market segments bodes well for the company.
However, BMC needs to be more ambitious with its messaging so as to fully capitalize on the market trends in the coming quarters. I believe the underlying products are robust and differentiated enough to gain market share, but the company needs to develop a CIO-level narrative that resonates with prospects in order to grow the business. The Helix messaging is a step in the right direction, but the connective tissue needs to be developed between the largely marketing tagline-focused 'Autonomous Digital Enterprise' messaging and the way this connects to offerings such as the AMI and the Control-M portfolio. If BMC can develop a platform narrative than can stitch together the various product domains it operates in, I believe this can be accelerative for growth and help the company break out.
For BMC, the hard work has largely been done on the product engineering side, and although the company has not fully made the pivot to a full consumption model for all of its offerings, BMC's prospects are bullish. The company was able to demonstrate that steps are underway to fully make the pivot to as-a-Service through the collaborations it highlighted with AWS, Google, and Oracle Cloud during the event. I will be tracking the execution of the full pivot to as-a-Service as a lead indicator for the company's growth in the quarters ahead.
All in all, I see BMC as well positioned for explosive growth and has the brand permission to engage C-Suite leaders in areas where significant spending will be made over the next three years. With some polish from recently installed CMO Martyn Etherington, who has a proven track record at big vendors, BMC is well positioned for growth in difficult times.
Disclosure: Futurum Research is a research and advisory firm that engages or has engaged in research, analysis, and advisory services with many technology companies, including those mentioned in this article. The author does not hold any equity positions with any company mentioned in this article.
Analysis and opinions expressed herein are specific to the analyst individually and data and other information that might have been provided for validation, not those of Futurum Research as a whole.
Other insights from Futurum Research:
Material Changes at IBM and What's Ahead, BMC Announcements, and Thoughts on IBM's BoxBoat Acquisition – Futurum Tech Webcast
BMC Announces New Capabilities Aimed at Security, a Modern Development Experience and Promoting an Open, Collaborative Mainframe
BMC Strengthens AIOps Through Compuware Acquisition
Image Credit: BMC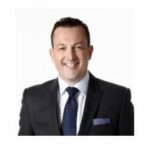 Steven Dickens is Vice President of Sales and Business Development and Senior Analyst at Futurum Research. Operating at the crossroads of technology and disruption, Steven engages with the world's largest technology brands exploring new operating models and how they drive innovation and competitive edge for the enterprise.  Read Full Bio.