AWS Blockchain-as-a-Service: Blockchain-without-the-Overhead
AWS Blockchain-as-a-Service: Blockchain-without-the-Overhead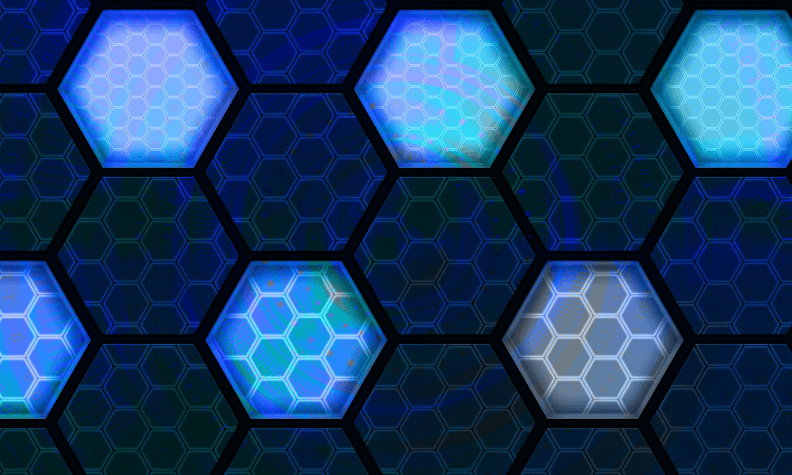 From the Press Release: "(April 30, 2019), Amazon Web Services Inc., an Amazon.com company (NASDAQ: AMZN), announced the general availability of Amazon Managed Blockchain, a fully managed service that makes it easy to create and manage scalable blockchain networks. Customers who want to allow multiple parties to execute transactions and maintain a cryptographically verifiable record of them without the need for a trusted, central authority can quickly setup a blockchain network spanning multiple AWS accounts with a few clicks in the AWS Management Console. Amazon Managed Blockchain scales to support thousands of applications and millions of transactions using popular open source frameworks like Hyperledger Fabric and Ethereum." View the complete announcement here.
Analyst Take: Amazon's AWS cloud services has finally stepped up with a Blockchain-as-a-Service (BaaS) offering. And while this isn't a huge announcement, it's not small either. In fact, it's been widely anticipated since the pilot program was launched in 4Q 2018.
The AWS BaaS is for private or permissioned blockchains using a distributed ledger, in this case the Hyperledger Fabric from the Linux Foundation, where the parties are known to each other and operate in a private or closed network. AWS had previously released services such as its Blockchain Templates (providing a framework for more technically-competent or adventurous customers to build and manage their own blockchain networks within AWS containers) and QLDB (Quantum Ledger Data Base, a blockchain-like offering that features some crypto/security elements of blockchain but in a centralized single-source ledger).
So, what's the deal with this announcement? The prior offerings from AWS lacked the simplicity and management of this BaaS offering, and that's where the value comes into play. By providing the management of the underlying blockchain, AWS has opened the door for any AWS customer to experiment, test a proof-of-concept, or roll out a production blockchain within its known business or partner networks without having to worry about the overhead of managing the underlying blockchain fabric. They get the benefits of blockchain without the (underlying technical) talent requirement. Where might AWS BaaS be of use?
Inventory control for wholesale and retail, where items are regularly moved throughout the supply chain with blockchain being used to transparently track location, ownership, and availability of inventory.
Cold chain storage for pharmaceutical, chemical or food producers, where temperature-sensitive items are stored and shipped in a climate-controlled environment with blockchain being used to track and share temperatures throughout the supply chain. If a temperature rises (or falls) beyond the acceptable range all parties are aware of the event (and the product being considered spoiled).
Smart contracts for financial, real estate or insurance, where digital contracts can evolve and change according to actions written to the blockchain (such as the transfer of an asset from one entity to another, which triggers an updated contract with new ownership and new follow-on actions, e.g. auto leaves the showroom floor triggering a financial transaction, an ownership change, and a new insurance contract).
Digital identity management for individuals, businesses, or governments, where blockchain serves as an auditable mechanism to verify the identify, and permissions, of an individual without having to share the actual source data, certificates, or biometric attributes (think privacy and the ability to verify once, access many).
To be clear, AWS has some ground to make up as it chases IBM and Microsoft (considered the two primary industry leaders), as well as firms such as HPE, Accenture, Deloitte, R3, and SAP that have previously waded into the blockchain waters with a variety of customized, commercial offerings. But AWS has a huge base of clients that has grown accustomed to the simplicity of its cloud services. And this BaaS offering allows them to do something they haven't previously been able to do with AWS, namely step into blockchain with relatively low overhead and even less friction.
Futurum Research provides industry research and analysis. These columns are for educational purposes only and should not be considered in any way investment advice.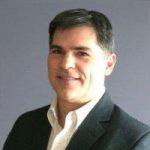 Fred is an experienced analyst and advisor, with over 30 years of experience in the digital and technology markets. Fred launched the equity research team at Samadhi Partners and provides marketing strategy through the Wasabi Rabbit digital agency. He previously served as an EVP and Research Vice President at HfS Research, launching its Digital Trust practice and coverage of emerging "trust-enabling" technologies. Read Full Bio.