AWS Addresses Its Place in Quantum at re:Invent 2019
AWS Addresses Its Place in Quantum at re:Invent 2019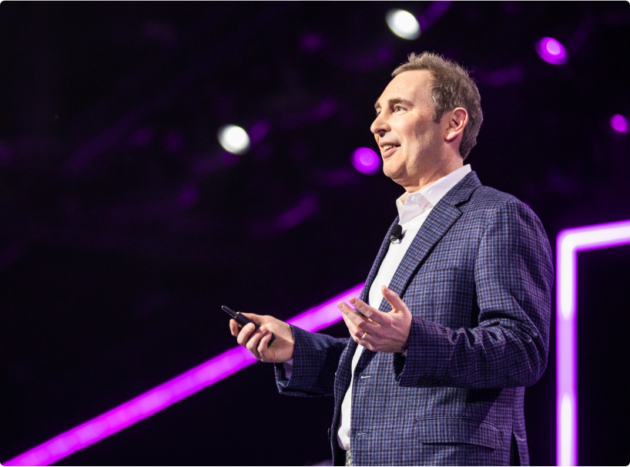 The News: While Google, Microsoft, IBM and others have made a lot of noise around their quantum computing efforts in recent months, AWS remained quiet. The company, after all, never had its own quantum research division. Today, though, AWS announced the preview launch of Braket (named after the common notation for quantum states), its own quantum computing service. It's not building its own quantum computer, though. Instead, it's partnering with D-Wave, IonQ and Rigetti and making their systems available through its cloud. In addition, it's also launching the AWS Center for Quantum Computing and AWS Quantum Solutions Lab. Read the full news piece on Tech Crunch: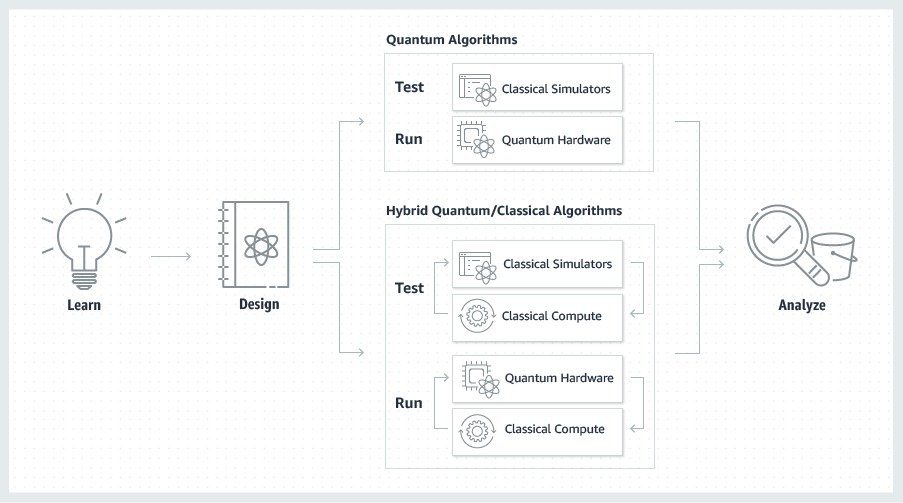 Analyst Take: In the wake of the big Azure Quantum news that was announced at Microsoft Ignite, I was 100% certain that Amazon would have a response. We now have Amazon Braket, which is precisely that response.
While it is still very early days in Quantum, it is also an important time for the largest influences on computing and cloud to stake their claim in what will become an increasingly critical path to using computing to solve the most complex challenges that classical computing today is unable to address. 
Similar to what Azure Quantum did at the Ignite launch, Amazon also made it clear at the launch of Braket that its intention isn't to be build a quantum computer, but rather to enable the use of quantum computing in the AWS cloud. As the diagram above shows, right now, the primary application will be simulation of Quantum and/or Quantum/Hybrid compute being utilized to test and run algorithms.
The Hybrid State of Quantum
The way I see it, AWS and Azure are not only both staking a claim to Quantum, but making more of a declarative statement that Quantum will only be achievable if it is democratized and delivered in a more consumable format; precisely what the cloud enables. 
With an increased focus being another re:Invent declaration for AWS, the hybrid state of Quantum is also noteworthy, as many people believe it won't be Quantum vs. Classical computing but rather the utilization of both to include traditional, HPC and Quantum together. The Cloud is a great way to deliver all of this compute in a single environment bringing together software and hardware as well as developer tools to make using the power of Quantum achievable for a broader swath of the market. 
Overall, a powerful and necessary market position for AWS. The company had to address the space and overall has done so with the launch of Braket. The partner ecosystem of software and hardware providers was close to those brought out by Azure. 
I still believe we are a bit of a ways from Quantum being a daily use technology, but I see the cloud as a logical route to making it more usable and accessible. 
Read more Analysis from Futurum Research:
T-Mobile Announces 5G Launch to 200 Million Americans
Qualcomm's business growth road map explained: 5G, automotive, IoT, RFFE, and more.
Intel Announces MediaTek Partnership To Deliver 5G PCs
Futurum Research provides industry research and analysis. These columns are for educational purposes only and should not be considered in any way investment advice.
Image: AWS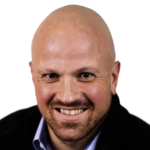 Daniel Newman is the Chief Analyst of Futurum Research and the CEO of The Futurum Group. Living his life at the intersection of people and technology, Daniel works with the world's largest technology brands exploring Digital Transformation and how it is influencing the enterprise. Read Full Bio