FirstNet puts AT&T at the Forefront of Operator Relief Measures Aimed at Overcoming the COVID-19 Crisis
FirstNet puts AT&T at the Forefront of Operator Relief Measures Aimed at Overcoming the COVID-19 Crisis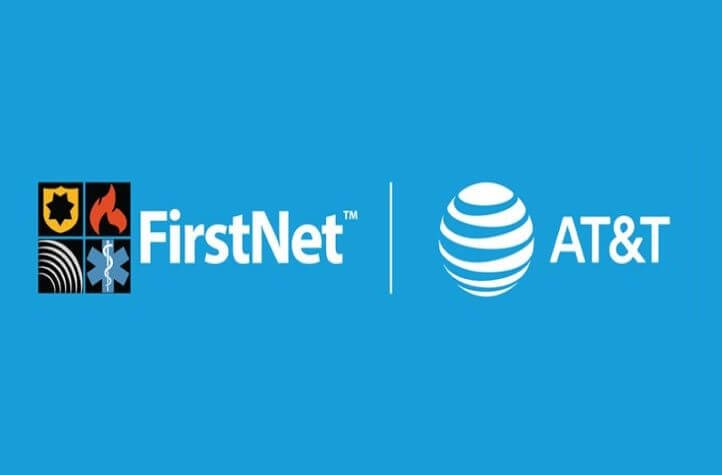 The News: As the nation continues to combat the spread of coronavirus (COVID-19), the FirstNet communications platform – built with AT&T in a public-private partnership with the First Responder Network Authority (FirstNet Authority) – is bringing advanced capabilities to first responders across the country. Now, first responder public safety agencies on FirstNet can get premium FirstNet Ready smartphone devices for free for their agency paid users to connect them to critical communications when and where they need it most.
In addition, AT&T recognizes using technology to stay in touch with friends, family and colleagues has never been more important. To meet the crisis, AT&T announced starting April 2 through May 13 the company is giving its mobility consumers and small businesses more ways to connect. These ways include:
More mobile hotspot data – AT&T is automatically increasing mobile hotspot data by 15GB a month for each line on an unlimited plan that currently includes a monthly tethering allotment. That means customers on AT&T Unlimited Elite will automatically get 45GB a month of tethering per line.
What customers want online, even easier – When customers purchase or upgrade their device online, AT&T gives them free express shipping, as well as waive or credit the activation, upgrade and restocking fees. We're also giving wireless customers 20% off accessories when ordering online.
AT&T Steps Up to Boost Nationwide Battle against COVID-19
Analyst Take: AT&T is making both the business and public safety measures needed to aid the nationwide effort to counter and minimize the coronavirus (COVID-19) public health and safety threat. On the business side, AT&T is automatically expanding mobile hotspot data capacity and offering online discounts for device/accessory purchase and activation as well as complimentary shipping.
I view these moves as common sense measures that aid customers who rely heavily on mobile hotspots to help cope with the stay-at-home mandates and various public safety measures that most states and many localities have enacted. By encouraging customers to use online resources, allows AT&T to better navigate the temporary closure of numerable retail outlets and protect customers and personnel from potential coronavirus exposure. The online resources now include curb-side pick-up, door-stop delivery with virtual setup, and express shipping.
In the same vein, major U.S. operators such as C Spire, Cox Business, Sprint, T-Mobile, and Verizon have rolled out new service and support packages designed to specifically address the coronavirus crisis. For instance, Verizon is supporting relief efforts centered on healthcare workers and students, making available learning tools and premium TV at no extra cost, and teaming with frontline responders (e.g., Navy hospital ship USNS Comfort) to ensure secure connectivity.
On March 23, T-Mobile introduced its lowest priced smartphone plan, rather than wait for the merger with Sprint to finalize, as originally planned. Additionally, through its Metro by T-Mobile brand, the company is adding lower-cost options to help individuals and families stay connected. In addition, T-Mobile has successfully deployed additional 600 MHz spectrum on loan from multiple companies, effectively doubling total 600 MHz LTE capacity across the nation. This capacity boost will help assure T-Mobile, Metro by T-Mobile and partner customers can deliver reliable connectivity during the coronavirus. In the meantime, T-Mobile is committed to closing the Sprint merger on April 1, 2020.
Why is AT&T's Coronavirus Relief Initiative Different? One Word: FirstNet
AT&T is one of many high-profile U.S. operators providing free service capacity boosts, discounts, and partner-driven relief support all aimed at supporting national efforts to manage the coronavirus crisis. However it is worth asking what distinguishes AT&T's relief efforts among the various initiatives of the major operators? I believe AT&T's efforts stand out due to its FirstNet public safety platform, purpose-designed and built for the country's first responders.
AT&T promotes FirstNet as the only nationwide broadband communications platform that is purpose-designed and built for the country's first responders. In 2017, the federal government selected AT&T to build and manage FirstNet, public safety's network. By winning the federal government's favor, AT&T has the responsibility, unique among the nation's mobile operators, to meet the public safety community's requirements under the auspices of the FirstNet Authority over the next couple of decades at least.
In fact, the COVID-19 public health crisis provides the warrant for why the public safety community sought the creation of FirstNet in the first place. FirstNet covers 99% of the U.S. population, providing subscribers the mission-focused tools, features, and capabilities that are unavailable elsewhere. This includes always-on, 24 hours-a-day priority and preemption, unique spectrum, FirstNet Ready devices, highly secure applications, dedicated network deployables, and more.
In contrast, AT&T's mobile operator rivals offer commercial services for public safety, but FirstNet's unique status, based on the federal government's selection, enables it to offer differentiated and unique public safety features in relation to alternative commercial networks.
Next Moves for AT&T: Show Broader Ecosystem Support for High-Power Use Equipment
AT&T's role as sole provider of FirstNet does not permit the company to rest on its laurels. I believe the company needs to demonstrate the certification of the Assured Wireless embedded IoT module and USB connected modem as FirstNet Ready is fulfilling fast-growing high-power user equipment (HPUE) demands. Based on 3GPP standards, power class 1 HPUE solutions are designed to transmit stronger signals than conventional commercial devices using only the Band 14 spectrum set aside specifically by the federal government for FirstNet.
In particular, I advocate AT&T needs to share use cases validating HPUE capabilities at increasing first responder coverage in challenging environments such as rural and tribal communities, as well as indoor and below ground coverage within urban and suburban settings such as elevators, malls, and parking garages.
Further, AT&T should provide road map updates in broadening ecosystem support across devices, apps, and accessories for its FirstNet Push-to-Talk (PTT) portfolio as PTT communications are vital to first responders in emergency situations. AT&T is already touting the Samsung Galaxy XCover FieldPro as the first device ready to meet prime time first responder needs.
FirstNet: Confirms AT&T's Public Safety First Credentials
I find it reassuring that AT&T's decision makers are demonstrating why the FirstNet platform is playing a pivotal role in meeting the unique challenges of the COVID-19 coronavirus crisis, especially in providing first responders with the essential communications tools which are key to managing public safety emergency situations.
As a result, I see AT&T's major service provider rivals, particularly Verizon and New T-Mobile, investing more in their critical infrastructure capabilities to augment the marketability and agility of their nationwide 5G networks. This includes going beyond merely fulfilling federal, state, and local mandates and showcasing public safety capabilities that excel at delivering the public safety services, apps, and capabilities vital to countering public safety and public health threats.
I believe the COVID-19 crisis will compel service providers to make promoting the public safety capabilities of their networks a top development and marketing priority and not just a mere checklist item needed to assuage regulators in order to keep their networks running.
Futurum Research provides industry research and analysis. These columns are for educational purposes only and should not be considered in any way investment advice.
Related content from our Futurum Research Team:
AT&T Jumps to 25 5G Cities With Newly Announced Expansion
T-Mobile Sprint Deal Wins Merger Approval — Wreaking Competitive Havoc is Next Up
AQSACOM Shows Why Lawful Cyber Intelligence is Top Priority for 5G World
Image Credit: Android Authority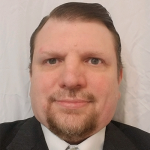 Ron is an experienced research expert and analyst, with over 20 years of experience in the digital and IT transformation markets. He is a recognized authority at tracking the evolution of and identifying the key disruptive trends within the service enablement ecosystem, including software and services, infrastructure, 5G/IoT, AI/analytics, security, cloud computing, revenue management, and regulatory issues. Read Full Bio.