Apple Q3 Results Impressively Unimpressive
Apple Q3 Results Impressively Unimpressive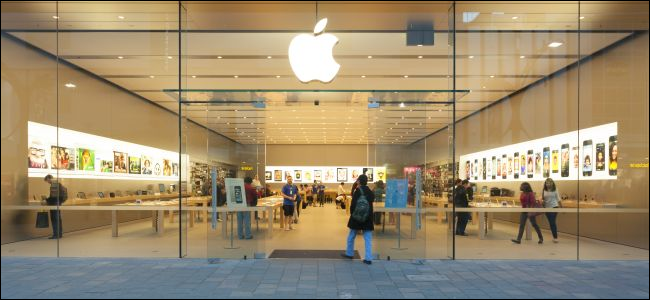 Apple reported earnings for its June quarter on Tuesday that were above expectations, and the company's revenue returned to growth after two straight down quarters.
The stock rose more than 4% in after-hours trading. Apple's guidance was strong and beat analyst expectations, suggesting that demand for Apple products is stabilizing headed into the critical second half of the year. Apple also declared a cash dividend of $0.77 per share.
Here's how the company did versus what analysts were expecting:
EPS: $2.18 vs. $2.10 estimated by Refinitiv consensus estimates.
Revenue: $53.8 billion vs. $53.39B estimated by Refinitiv consensus estimates.
Q4 revenue guidance: $61 billion to $64 billion versus $60.98 billion estimate by Refinitiv consensus estimates.
iPhone revenue: $25.99 billion vs. $26.31 billion estimated by FactSet.
Services revenue: $11.46 billion vs. $11.61 billion estimated by FactSet.
Read the full story from CNBC.
Apple Q3 Results Impressively Unimpressive
Analyst take: The numbers themselves aren't awful. The dividend is a nice touch for shareholders and the revenue and EPS both hit, if just barely. So while revenues rose by an unexciting 1% after two quarters of declines, the company's margins took another hit at -13%. On a more positive note, the company seems to be stabilizing in China and it is growing in areas like Wearables. The Mac also saw growth. With all of this in mind, I'm still not satisfied, and I don't think investors should be either. 
As I see it, the real problem for Apple despite the beats (no pun intended) on revenue and earning is that the revenue for the company's flagship product isn't growing. In fact, for the first time since 2012, the iPhone didn't account for 50% of the revenue. Some may see this as a great thing, as diversification of business is important. In fact, I don't disagree with that. However, the math is a little more complex.
At 53.8 billion, that means that ~$26-27 billion of that revenue comes from the iPhone and basically the rest of Apple's business comes from everything else. If the iPhone was to steadily decline to 40% of the company's revenue using this quarter's figures, that would be around $21 billion. Meaning the company would need to fill that gap with almost unattainable growth across their other product lines. The iPhone also is clearly the profit cash cow, as the company's profit margins are declining each quarter while the phone sales are also declining. There just doesn't seem to be an offset for that in their other product lines. 
The Double-Edged Sword of the iPhone for Apple
I believe the iPhone success is a double-edged sword for Apple, because it has become such a dependency for the company to achieve its growth targets, yet the market is clearly showing a stabilizing or even shrinking demand. With the company set to miss on the early days of 5G, their is certainly room to speculate that they could see some continued decline in revenue.
Additionally, the early leaks of the next generation iPhone are seeming to get somewhat lukewarm response from the market bringing some analysts, including myself, to wonder if people are going to run out and purchase them.
Based upon Apple's guidance for the next quarter, it is certainly an indication that the company believes in their strategy and that the iPhone demand will be there in the next quarter and for new devices. However, I am cautious on this as well. The volatility in the Chinese market has been extremely high, leaving the company in jeopardy if continued negotiations don't go well. 
I believe Apple is floundering a bit more than people want to believe. This isn't to say the company doesn't have in-demand products and a knack for breaking through revenue barriers with a single new product launch. That said, I would be cautious, as the company's strategy seems to be lacking vision. Apple's growth is coming from accessories and services, rather than iPhones and iPads. While diversification is a step forward, the company will need more of it, and fast. They also need to get their 5G in motion sooner than later and their acquisition of Intel's modem business won't accelerate that at all. 
Overall, I call it an impressively unimpressive quarter for Apple. 
Futurum Research provides industry research and analysis. These columns are for educational purposes only and should not be considered in any way investment advice.
More from the Futurum team:
Nokia's Q2 2019 — 5G Demand Lifts Financial Results
Apple's Acquisition of Intel's Modem Business May Enable Their 5G Vision, But Guarantees Nothing
Google Pops On Earnings, Provides Big Update On Cloud Performance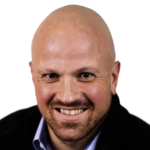 Daniel Newman is the Principal Analyst of Futurum Research and the CEO of Broadsuite Media Group. Living his life at the intersection of people and technology, Daniel works with the world's largest technology brands exploring Digital Transformation and how it is influencing the enterprise. Read Full Bio