Apple Asks for Stay in App Store Changes Pending Appeal of Epic Games Ruling
Apple Asks for Stay in App Store Changes Pending Appeal of Epic Games Ruling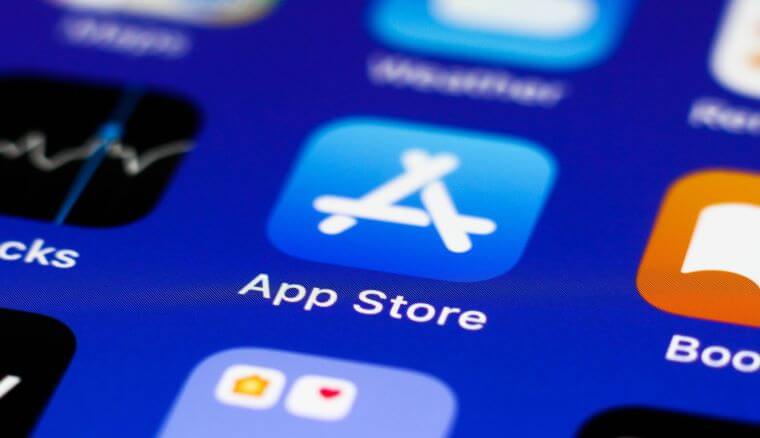 The News: Apple has filed a notice of appeal asking for a stay in the decision by a U.S. district judge last month to require Apple to make changes to its App Store which would allow developers to point consumers to alternate forms of payment outside of Apple's stack. In its filing, Apple is asking for a stay in the enforcement of the decision, which is set to take effect 90 days from September 10th, and instead hold off on requiring Apple to make any changes to the App Store pending the outcome of its appeal. The overall argument by Apple is that requiring the change to its TOS and business model before the ruling can be tested by an appellate court would cause harm to itself and to its customers. Read the filing from Apple here.
Apple Asks For Stay in App Store Changes Pending Appeal of Epic Games Ruling
Analyst Take: Last month, Judge Yvonne Gonzalez Rogers of the U.S. District Court for the Northern District of California had agreed with Apple that Epic Games was in violation of its developer agreements, and awarded damages equal to 30% of the $12 million that Epic had collected from iOS users between August and October 2020, plus 30% of the same source of revenue Epic might have collected since then.
But in the same case, Judge Rogers had also ruled that Apple banning developers to direct users to alternate payment systems was anti-competitive, and had issued an injunction allowing developers to add the feature in their apps. Her ruling is scheduled to go into effect the week of December 10th, and this is the interval that Apple is now attempting to push back on pending the outcome of its appeal. In its filing last week, Apple argued that the ruling would harm both Apple and its customers, and asked to be allowed to continue business as usual until a final decision is delivered by an appellate court.
Apple's filing is neither surprising nor controversial. Pending a final review and ruling by an appellate court, requiring a business to make changes to its business model, especially one that could lead to irrevocable damage to its revenue model, is a dangerous proposition. Consider the amount of annual revenue generated by the App Store, which is thought to have grossed roughly $64 billion in revenue in 2020. Note that because Apple combines App Store and services revenue, it can be difficult to pinpoint the exact size of the App Store's slice of that pie. It should however be noted that Apple only charges a 15% fee to developers making under $1 million a year, and that the top 2% of App Store developers generate roughly 95% of its revenue. It is therefore not difficult to infer that the district court's ruling requiring Apple to allow developers to direct consumers/users to alternate forms of payment, from which Apple will not be able to derive revenue (15% or 30%) could have a significant impact on its ability to generate revenue from a marketplace it has created and painstakingly maintains. Asking the court to hold off on requiring such a drastic change until a final determination can be made is absolutely justified.
As critical as I have been of Apple over other topics, ranging from its legal wranglings with Qualcomm to its iPhone hardware choices, and sympathetic to the court's opinion on the matter of anticompetitive behavior in this instance, I have to admit that I am also a bit torn on the balance of the legal argument. Taking Apple out of it for a second, let's start with the fact that fundamentally, the App Store is a marketplace in the same way that a grocery store is a marketplace. In both instances, the company operating the marketplace builds a brand, an infrastructure, a destination, and an end-to-end process by which producers of products are able to make their wares available to consumers. There is fundamentally no difference between buying a can of shaving cream from Brand X at a brick and mortar retailer than buying an app on the App Store. In both instances, the marketplace charges the seller a fee for either stocking its products, or selling them, or both. Consumers, in turn, agree to purchase said products from the retailer, not directly from the product manufacturer. I can't walk into a Walmart, Trader Joe's, or a Monoprix, pay for my items directly to the product manufacturers through various direct payment apps, and walk out. I have to pay for my items through the retailer. There is therefore nothing anticompetitive about a marketplace — whether it's a CVS Pharmacy or an App Store — requiring all purchases to take place in and through its own marketplace payment system.
Think of it this way: Imagine if a district court judge ruled tomorrow that retailers have 90 days to allow customers to bypass their checkout altogether and allow them instead to pay product manufacturers directly for their shopping items. It would absolutely decimate the retail industry almost overnight. And yet, that essentially appears to be the legal reasoning in this case. The only reason this decision doesn't seem like a big deal yet is because it currently only affects Apple — but perhaps Google and potentially Amazon in short order — rather than the entire U.S. retail ecosystem, but legal precedent is legal precedent. Since I doubt that federal courts will be willing to carve out an exception for Apple and Google in an antitrust argument of this kind, Apple is right to not only appeal it but file for this temporary stay pending the outcome of the appeals process. At stake here isn't just its own revenue model, but perhaps, should any product manufacturer look to test this legal precedent without caring about a potential domino effect, the entire retail ecosystem could be impacted.
I believe that Apple will find the Supreme Court precedent it needs to successfully argue its case and have this ruling overturned, but the outcome remains uncertain. In the meantime, I hope to see Apple's motion for a stay granted.
Disclosure: Futurum Research is a research and advisory firm that engages or has engaged in research, analysis, and advisory services with many technology companies, including those mentioned in this article. The author does not hold any equity positions with any company mentioned in this article.
Other insights from Futurum Research:
Does The Epic Ruling Open The Door For Apple's Competition? 
Welcome to the ATX, Elon, Qualcomm Automotive, Marvell and IBM Investor Days, Micron Event, and Intel Dispels the Apple Myth – The Six Five Webcast
Apple's 5G Strategy Appears To Put Profits Before Innovation
Image Credit: KTVZ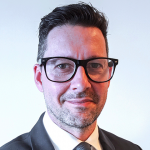 Olivier Blanchard has extensive experience managing product innovation, technology adoption, digital integration, and change management for industry leaders in the B2B, B2C, B2G sectors, and the IT channel. His passion is helping decision-makers and their organizations understand the many risks and opportunities of technology-driven disruption, and leverage innovation to build stronger, better, more competitive companies.  Read Full Bio.