AnsibleFest 2022: Ansible Comes Into Its Own, the Power of Open Source Reigns, the Edge is Automated, and Ops-As-Code Goes Mainstream
AnsibleFest 2022: Ansible Comes Into Its Own, the Power of Open Source Reigns, the Edge is Automated, and Ops-As-Code Goes Mainstream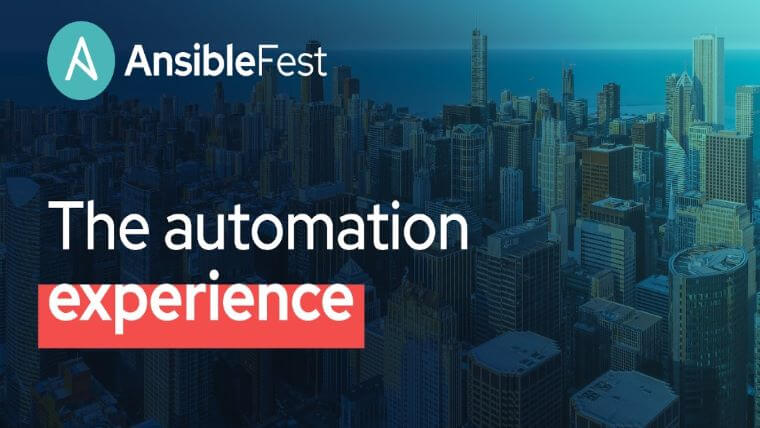 The News: The Ansible community gathered in Chicago this week for the 10th Anniversary of AnsibleFest, AnsibleFest 2022. The event announcements packed with collaborations driven by IBM, AWS and Azure taking the headlines.
AnsibleFest 2022: Ansible Comes Into Its Own, the Power of Open Source Reigns, the Edge is Automated, and Ops-As-Code Goes Mainstream
Analyst Take: AnsibleFest 2022, Ansible's annual event entering into its 10th year, did not disappoint. As hybrid multi-cloud starts to become the default option for many enterprises, especially larger enterprises, the need to automate for operations teams becomes more vital. And as an open source project, Ansible has a long history of being at the forefront of driving the operations-as-code movement.
While Ansible is an open source project, Red Hat is certainly a major player in the community. The company hosted the community this week in Chicago, the first in-person event since 2019. The key themes from the AnsibleFest 2022 event were as follows:
Moving beyond explaining what Ansible is. A key theme, and a timely one, was moving beyond explain what it is that Ansible is. It's refreshing to see that the community no longer has to explain what Ansible does. In fact, it's not difficult to argue that Ansible has become the default language and platform for automation.
Power of Open Source. The power of open source reigns, and it's becoming very clear that by leveraging the power of the crowd (and open source), innovation happens more rapidly, and in a more democratized and inclusive way. While Red Hat plays a key role in the community, Ansible has a broader footprint than Red Hat and provides a community where vendors, customers, and individual developers can contribute code and power forward the code base.
Automating the Edge. Automating the edge is gaining momentum. As the IoT and 5G networks become pervasive, compute at scale is starting closer to the edge. This drives the need for event-driven automation, where events are triggered and then kick off remediation automation. This moves beyond basic observability and takes Ops to the next level.
Ops-as-Code. Ops-as-Code make a lot of sense. The sheer complexity of managing a multi-cloud architecture means that basic scripting and siloed approaches are no longer enough for stressed operations teams. The Ops teams tasked with delivering a multi-cloud architecture need to automate more holistically and codify automation and drive toward Ops-as-code rather than handcraft an approach where the developer has to carry the weight of Ops in the DevOps model.
Red Hat Introduces Project Wisdom
AnsibleFest 2022 saw the introduction by Red Hat of Project Wisdom, which looks to bring to market a natural language processor for creating Ansible playbooks and providing capabilities to automate application deployment and IT infrastructure updates. Project Wisdom leverages IBM Research's AI technology effort and looks to use AI for evolving software stacks, automating programming, and refactoring systems.
YAML, the configuration language for Ansible playbooks, is well known for being a barrier to adoption. In fact, Red Hat itself offers tips for people who struggle with YAML. That's where Project Wisdom comes in. The intent of Project Wisdom is to bridge the between Ansible YAML code and human language, so users can use plain English to generate syntactically correct and functional automation content. The vision put forward by Red Hat is that a developer who knows how to build an application but who doesn't have the skillset to provision it in a new cloud platform, could use Project Wisdom as the way to power this deployment.
Ansible Platform Availability in AWS Marketplace
Customers are demanding choice and enhanced support from their hyperscaler cloud providers. Against this backdrop, Red Hat announced the Ansible Automation Platform's availability in AWS Marketplace at AnsibleFest 2022. This is key, as the AWS Marketplace is, for many, a default first destination digital catalog with thousands of software listings from independent software vendors that make it easy to find, test, buy, and deploy software. As with many marketplaces in both our personal and business lives, buyers' journeys routinely start on these marketplaces, so the availability of the Ansible Automation Platform on AWS makes perfect sense, especially given AWS' market share and breadth. This offering enables customers to quickly automate and scale operations from their datacenter on AWS and out to the network's edge.
Ansible Platform Availability in Azure Marketplace
Red Hat also announced the availability of its Ansible Automation Platform on Microsoft Azure. This AnsibleFest 2022 announcement furthers Red Hat's commitment to enabling customer choice and flexibility. With availability in the Azure Marketplace, Red Hat Ansible Automation Platform looks to further simplify how customers can drive automation across hybrid cloud deployment architectures, whether in Azure in the public cloud, in their datacenters, or at the edge.
Looking Ahead
Two years ago, the trend was 'shift-left' and the burden for Ops fell to the domain of the developer. Today, with hybrid multi-cloud architectures requiring an ever-increasing edge component becoming more prevalent, the sheer complexity of operations means that developers can't carry this burden alone and automation capabilities are rapidly becoming critical
IT teams have no option but to automate, and Ansible has firmly established itself as a default choice for automation for many enterprises. When you couple Ansible's position in the market with the robust open source community that powers the innovation, the combination is compelling.
The announcements by Red Hat during the AnsibleFest 2022 event further strengthen Ansible's position in the market and enable the use cases to extend beyond server deployment automation to the server, storage, networking, services, and edge — all powered by cloud deployments. I believe the announcements around AWS and Azure marketplace availability will help drive further adoption and make it easier for Red Hat customers to consume the Ansible Automation Platform at scale in the hyperscale cloud platform of their choice. That's a win all the way around.
Disclosure: Futurum Research is a research and advisory firm that engages or has engaged in research, analysis, and advisory services with many technology companies, including those mentioned in this article. The author does not hold any equity positions with any company mentioned in this article.
Analysis and opinions expressed herein are specific to the analyst individually and data and other information that might have been provided for validation, not those of Futurum Research as a whole.
Other insights from Futurum Research:
Red Hat Brings Ansible Automation Platform to Microsoft Azure
Red Hat Partners to Build Open Source Smart City Platform
Red Hat Announces Latest Version of OpenStack — Red Hat OpenStack Platform 17 — at MWC Las Vegas
Image Credit: Ansible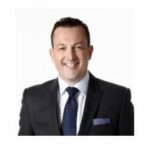 Steven Dickens is Vice President of Sales and Business Development and Senior Analyst at Futurum Research. Operating at the crossroads of technology and disruption, Steven engages with the world's largest technology brands exploring new operating models and how they drive innovation and competitive edge for the enterprise.  Read Full Bio.