Amdocs Launches Subscription Marketplace to Boost CSP Entertainment and Digital Services Packages
Amdocs Launches Subscription Marketplace to Boost CSP Entertainment and Digital Services Packages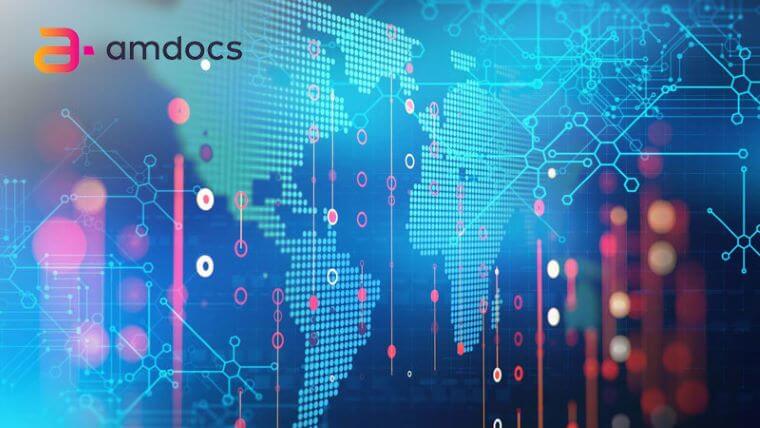 The News:  Amdocs announced the availability of its Subscription Marketplace, developed to expand the breadth of Amdocs MarketONE to include entertainment and a more complete array of digital services. Read the Amdocs Press Release here.
Amdocs Launches Subscription Marketplace to Boost CSP Entertainment and Digital Services Packages
Analyst Take: Amdocs introduced its Software-as-a-service (SaaS)-based Subscription Marketplace to bolster the ability of communications services providers (CSPs) to deliver enhanced entertainment and digital services to customers all in alignment with advancing their monetization goals. Amdocs touts that major CSPs across North America, Asia, and Europe, such as Virgin Media, are increasingly using the marketplace with pre-integrated partners beyond media, in areas such as gaming, business applications, storage solutions, and delivering on-demand experiences.
I see consumer expectations growing for improved digital experiences across all their devices. Amdocs recently conducted its Gamer Report that surveyed adult gamers and found that many are prepared for a post-console approach that combines cloud gaming with 5G connectivity including the willingness to pay more for the option. In the same way content on-demand/streaming innovation and subscription services have reduced demand for VCR/DVD hardware in the household, I see cloud gaming enabling more gamers to avoid buying expensive purpose-built consoles to access preferred content.
Key takeaways include 62% of gamers look to use cloud gaming services such as GamePass, and 78% would pay at least $10 per month for a combined 5G connection and gaming subscription. The report also showed the refreshing diversity of the gaming community, which includes an even split in gender and the fact that a solid portion of gamers are baby boomers.
From my perspective, CSPs are in an improving position to broaden digital services adoption through the 5G Standalone (SA) capabilities that many are building out. By applying 5G SA technologies such as 5G Dual Connectivity and Carrier Aggregation in combination with massive MIMO techniques, capacity and coverage is extended for the mid- and high-bands that are needed to scale bandwidth-intensive applications such as cloud gaming as well as other emerging use cases such as video surveillance, high-resolution video streaming, and XR/AR.
Through 5G SA, unencumbered by legacy 4G/LTE limitations, CSPs can deliver greater speeds and lower latency key to delivering cloud gaming with quality of service (QoS) assurances. Now CSPs need to seize the sales and marketing opportunity to cultivate and strengthen alliances with gaming specialists to take the gaming experience to the next level. Microsoft's announced intent to acquire Activision Blizzard for $68.7 billion attests to the growing potential for 5G-enabled cloud gaming monetization. While the deal is in limbo and may not ultimately gain regulatory approval, I believe it still sends a clear signal on where to follow the money for advancing 5G monetization.
The improving potential for CSPs to monetize entertainment content across their 5G SA networks also runs parallel to the rise of at-home businesses and the hybrid workforce. From my view, the work from home (WFH) trend creates new market opportunities for CSPs to develop packages for consumers and enterprises to ease the management of their offerings. For example, CSPs can provide service offerings to businesses that enable them to add and adjust WFH employees to their organization-wide packages at discount while also ensuring their connections are secure and fully align with company policy.
Key Takeaways on Amdocs Subscription Marketplace and What's Ahead
I anticipate that CSPs can take advantage of 5G SA capabilities to deliver greater speeds and lower latency key to delivering an expanded, flexible array of subscription-based services such as cloud gaming, secure WFH, and enhanced video streaming with quality of service (QoS) assurances. Beyond 5G SA connectivity improvement, CSPs need to seize the sales and marketing opportunity provided by Amdocs Subscription Marketplace to cultivate and strengthen the alliances vital to advancing their 5G monetization objectives.
I believe the SaaS-driven ecosystem of Amdocs Subscription Marketplace diversifies the pre-integrated digital services choices of CSPs to broaden ecosystem collaboration in developing and monetizing more flexible, creative service packages including business/WFH, enhanced entertainment, streaming, security, and storage applications.
Disclosure: Futurum Research is a research and advisory firm that engages or has engaged in research, analysis, and advisory services with many technology companies, including those mentioned in this article. The author does not hold any equity positions with any company mentioned in this article.
Analysis and opinions expressed herein are specific to the analyst individually and data and other information that might have been provided for validation, not those of Futurum Research as a whole.
Other insights from Futurum Research:
Amdocs Delivers Local Breakout to Ease Monetization of 5G Roaming Apps
Amdocs 5G Value Plane's Role in 5G Monetization
Image Credit: LeadSurfers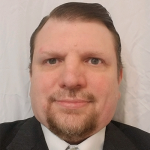 Ron is an experienced research expert and analyst, with over 20 years of experience in the digital and IT transformation markets. He is a recognized authority at tracking the evolution of and identifying the key disruptive trends within the service enablement ecosystem, including software and services, infrastructure, 5G/IoT, AI/analytics, security, cloud computing, revenue management, and regulatory issues. Read Full Bio.