Amdocs Buys Openet to Boost Cloud Credentials but Still Needs Broader Cloud Proposition
Amdocs Buys Openet to Boost Cloud Credentials but Still Needs Broader Cloud Proposition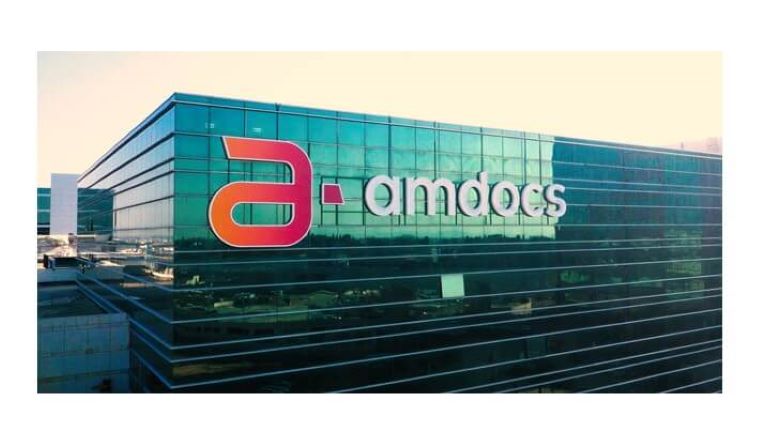 The News: Amdocs, a provider of software and services to communications and media companies, announced that it has entered into a definitive agreement to acquire Openet, a provider of 5G charging, policy and cloud technologies. The two companies aim to bring Openet's open and network-centric technologies to Amdocs' 350+ service provider customers worldwide, helping them to succeed in the wave of 5G advancements around cloud, edge compute, IoT and new customer experiences. Read the full Amdocs press release.
Amdocs Buys Openet and Begs the Question: Why Does a 5G Charging Vendor Need to Acquire a 5G Charging Vendor?
Analyst Take: Amdocs is a top-tier telco software and managed services supplier that has a vast customer footprint and deep OSS/BSS heritage in the communications service provider (CSP) realm. With such an impressive resumé, and one that also extends into the 5G charging space, Amdocs begs the question as to why it decided to acquire 5G policy and charging specialist Openet.
5G Ready?
In January 2018, Amdocs boldly staked a claim to being the first vendor to announce a 5G-ready online charging system (OCS) for communications and media companies. The latest release of its digital monetization suite provided a centralized charging entity for the monetization of service configurations made possible by network slicing, including an isolation mechanism that ensures the level of activity in one network slice does not impact another. Designed for deployment in the cloud with the OpenStack cloud framework, the solution seeks to provide the elasticity to scale on-demand in support of changing activity levels. Over two years later, this "first-to-market" launch did not mitigate the necessity of acquiring Openet for its 5G charging-related assets.
Of note, Amdocs and Openet had been embroiled in legal disputes that spanned several years from 2010 to 2018. In July 2018, Amdocs and Openet agreed to settle their long-running patent infringement imbroglio resulting in Amdocs agreeing to license select patents to Openet. Openet has long held a strong-suit in policy control technology, which I anticipate will bolster Amdocs' capabilities as its own policy control portfolio initiatives stalled or yielded mixed results. Moreover, I expect their licensing arrangement to ease the overall integration process as Amdocs has vast familiarity with the Openet portfolio due to their legal disputes and subsequent licensing settlement. With the purchase, Amdocs removes the competitive nuisance of Openet in winning and driving more 5G charging/monetization deals under its Open 5G portfolio umbrella, especially within the Openet CSP customer footprint.
Making Sense of this Deal
So how to make sense of this deal? There is speculation that Amdocs purchased Openet in order to head-off potential acquisition by a major cloud player, such as Microsoft Azure, as they continue to invest in their cloud resources aimed at the telco space. Microsoft recently acquired Affirmed Networks and Metaswitch in order to bolster its 5G portfolio, betting that CSPs will increasingly turn to public cloud providers to handle cloud hosting tasks in order to accelerate their 5G build-outs. Obviously, Amdocs locks in Openet's assets, however the deal makes more sense if Amdocs is convinced Openet offers the best 5G charging, policy, and data management assets that are available at an affordable price.
After all the major cloud players can always pursue other independent suppliers such as Cerillion, CSG, and MATRIXX Software to gain expertise and a foothold in the 5G monetization sweepstakes or persuade a major CSP supplier such as Nokia to sell its Nokia Software unit to achieve the same end.
Bear in mind in February of 2018 Alibaba acquired OSS/BSS specialist ZTEsoft from parent company ZTE, reportedly for $190.6 million. The objective of this acquisition was harnessing ZTEsoft assets, which were subsequently re-branded Whale Cloud, to more directly target the CSP space. This included taking advantage of increased telco outsourcing of OSS/BSS capabilities to third-party public cloud providers such as itself, as well as meeting the business and technical challenges of hybrid cloud implementations. Given the trends in the hyper-scale public cloud and telco software spaces, I believe it is not far-fetched to consider Amdocs itself as a looming acquisition target by a major cloud supplier. The Openet deal can make Amdocs more attractive in this regard given Openet's 5G cloud-native acumen. I'll be watching this with interest.
Openet Takeover Aids Amdocs Revenue Diversifications Goals
In the company's Fiscal 2019 report, Amdocs observed its business is dependent on a limited number of significant customers, of which AT&T has historically been largest. For instance, AT&T accounted for 23% and 27% of Amdocs revenues in fiscal years 2019 and 2018, respectively. Naturally, Amdocs cannot assure investors that its revenues for AT&T will remain consistent or expand in future years.
Moreover, Amdocs revenues originate from the multiple arrangements it has with the ten largest of the company's customers accounting for ~65% of revenue in FY 2019. Needless to say, that is a lot of revenue eggs in one CSP software/managed services basket. Additionally, in the company's Q2 2020 fiscal report, Amdocs voiced concerns that Sprint's merger into T-Mobile created uncertainty (along with the global C-19 pandemic) for its Q3 2020 and full year fiscal 2020 outlook. Sprint's consolidation into T-Mobile logically has implications for Amdocs' longer-term fiscal outlook as two major revenue sources are now streamlined into a single organization.
Acquiring Openet alleviates Amdocs' revenue diversification concerns somewhat, as Openet's customer footprint expands existing relations with BT, Bell Canada, and Telkomsel while also gaining footholds in C Spire, Iridium, SaskTel, and VADSA. In the past two calendar years, Openet has produced revenue of ~$70 million per annum. The impact of the acquisition on Amdoc's non-GAAP diluted earnings is expected to be neutral in the fiscal years 2020 and 2021, suggesting that Openet was running on a limited profitability basis.
The Name of the Game is Cloud-Native and Cloud Provider Relations
Amdocs stressed Openet's cloud-native portfolio acumen and expertise in 5G charging, policy, and data management capabilities as providing the key justification for the deal. For example, Openet touted its Evolved Charging Suite (ECS 8.0) runs on AWS and announced that a top-tier North American CSP runs Openet Policy Control on AWS. In addition, Openet Data Fabric runs on the Microsoft Azure cloud platform. I believe the deal strengthens Amdocs' ability to fulfill a broader range of CSP cloud demands, including the increased outsourcing of key BSS functions onto public cloud platforms as CSPs accelerate their exploration of hybrid cloud implementations that span their own data centers, network/services edge, and public cloud platforms.
The deal should also serve to boost Amdocs' relations with AWS, where both Amdocs and Openet have recently emphasized their collaboration efforts. However, as CSPs expand their dealings with the major cloud players, they are in a position to drive harder bargains with the CSP's OSS/BSS suppliers. After all, a major driver for CSPs to use a third-party public cloud provider is to drive down costs in areas such as CapEx and OpEx.
On the other hand, the complexities of orchestrating hybrid cloud implementations can boost the managed services prospects of a major telco software such as Amdocs, potentially offsetting margin pressure on the product side. In fact, I believe it is in the hybrid cloud space where Amdocs needs to play a more strategic game, moving beyond its comfort zone in traditional OSS/BSS product lines.
The cloud providers are keen on winning more CSP business as the telco/CSP cloud opportunity continues to present a special case of transforming the digital ecosystem due to the CSP business model requiring massive data center resources in order to thrive in a cloud-first and cloud-native environment, even eventually offering telco-as-a-service among their multitude of XaaS offerings. The public cloud providers are becoming bolder in betting that they can become the main driver behind the evolving CSP cloud model as CSPs are relying more on third-party cloud to meet near-term business needs, such as cutting CapEx and boosting their comfort level with hybrid cloud (e.g., verifying cloud security, gauging application latency).
The ability of the CSPs to build out their own independent public cloud platforms using NFV and ONAP is challenging in cloud-native environments, let alone hybrid cloud and multi-cloud realms. This is evidenced by NFV's limited influence in cloud-native environments after eight years in development, with CNFs (cloud native network functions or containerized network functions) now taking on the technological task of easing CSP cloud adoption in 5G and virtualized network builds.
Regardless of how the CSP cloud market evolves, the players that can supply the hybrid cloud platform that eases integration and management between the public cloud and the CSP network edge/data centers stand to gain a great deal. CSPs are loathe to become over reliant on their public cloud partners and many remain committed to retaining control and autonomy over their customer-facing cloud resources to the greatest degree possible. As a result, I see players such as VMware, IBM/Red Hat, and HPE (via Ezmeral) as extremely well-positioned to play the pivotal broker between the CSPs and the hyper-scalers by offering open source Kubernetes-enabled multi-cloud web service suites that can accelerate and ease integration between CSP edge/data center assets with hyper-scaler cloud ecosystems.
Amdocs Needs to Explore the Acquisition of Kubernetes Multi-cloud Platform Technology
Rather than adding telco software assets that overlap with its existing portfolio, I believe Amdocs needs to consider acquiring companies and technologies that could enable it to capitalize more directly on the emerging hybrid cloud model. Obviously acquiring Red Hat and VMware are out of the question, but Amdocs has the resources and opportunity to acquire a rising alternative to these multi-cloud web service suite leaders. This is also naturally assuming that Amdocs itself is not acquired first.
As such, I believe it would be a solid strategic move for Amdocs to explore acquiring Kubernetes suite players, such as SUSE or Canonical, in order to strengthen its long-term competitive prospects in cloud-native and cloud-first environments that are key to accelerating hybrid cloud and multi-cloud implementations. The Kubernetes approach is pivotal since the Kubernetes ecosystem provides the open-source container-orchestration system designed to automate application deployment, scaling, and management in cloud-native environments.
While Google originated Kubernetes, I see Kubernetes open source bona fides as firmly established across the digital ecosystem today. After all VMware's market cap is ~$59 billion regardless of Dell's potential plans to sell off its VMware stake later in 2021.
CSPs need to rapidly decide how they will strategically build and evolve their cloud ecosystems. Likewise the hyper-scaler public cloud providers need to entice more CSP business by addressing their top-priority business concerns in areas such as maintaining independence and control over their 5G networks and 5G monetization models.
By offering a Kubernetes-based multi-cloud web services suite, Amdocs can make itself a strategic provider of essential cloud tools for CSPs (and enterprises) by delivering the integrated container orchestration platform key to maintaining their business model independence in working with the major public cloud service providers. From the hyper-scaler cloud service provider perspective such tools can smooth bringing in more CSP business that reduces their paranoia about becoming captive to the tender mercies of their mass-scale cloud services and business model.
Overall I see Amdocs' acquisition of Openet augmenting its cloud-native credentials, especially in the 5G policy, charging, and data management domains. The deal also helps diversify Amdocs' revenue streams, particularly in light of T-Mobile's consolidation of the Sprint assets. Now, Amdocs needs to acquire more robust cloud assets in order to fulfill the strategic business objectives of the CSPs as they build-out their hybrid cloud and multi-cloud implementations in the 5G world.
Futurum Research provides industry research and analysis. These columns are for educational purposes only and should not be considered in any way investment advice.
Other insights from Futurum Research:
Netcracker 2020 Galvanizes Service Provider Digital Transformation Renaissance
Microsoft Azure Scoops up Metaswitch in Bid to Make Azure the Meta-5G Edge Cloud
Microsoft's Move to Acquire Affirmed Networks Aims to Deliver New Opps for 5G Ecosystem
Image Credit: Calcalist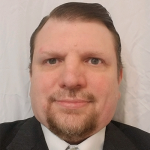 Ron is an experienced research expert and analyst, with over 20 years of experience in the digital and IT transformation markets. He is a recognized authority at tracking the evolution of and identifying the key disruptive trends within the service enablement ecosystem, including software and services, infrastructure, 5G/IoT, AI/analytics, security, cloud computing, revenue management, and regulatory issues. Read Full Bio.