AMD Reports Solid Q1 But Cautions On Its Outlook
AMD Reports Solid Q1 But Cautions On Its Outlook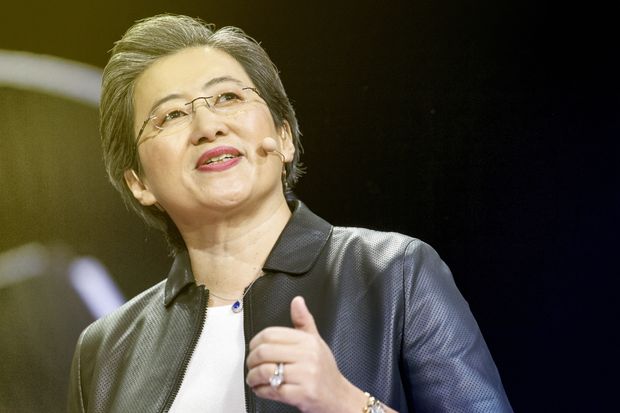 The News: AMD reported solid first quarter financial results on Tuesday, delivering 40 percent year-over-year revenue growth driven by higher Computing and Graphics segment revenue.
First quarter non-GAAP net income came to $222 million, with diluted earnings per share of 18 cents, on revenue of $1.79 billion.
Analysts were looking for earnings of 18 cents on revenue of $1.78 billion. Read the news from ZDnet.
Analyst Take: Amidst the Covid-19 craze, tech continues to deliver overall solid earnings and AMD didn't disappoint by meeting the streets expectation on earnings and revenue. Its performance in compute and its increased margins were noteworthy.
The results were commendable given the disruptions in China that impacted parts of the supply chain. Having said that, PC demand was strong globally for the first quarter and will continue into the next quarters as enterprise, small business and education all procure PCs to enable continued work and learning for students.
Breaking down the Revenue by the Business
Computing and Graphics Segment revenue came in at $1.44 billion, up 73 percent year-over-year. The growth was driven by strong Ryzen processor and Radeon product channel sales.
Enterprise, Embedded and Semi-Custom segment revenue was $348 million, which represents a decrease of 21 percent year-over-year primarily due to lower semi-custom sales. It was partially offset by higher EPYC processor sales.
While the results for compute were pretty self explanatory, it is important to point out that the Enterprise, Embedded and Semi-Custom segment tells a story of down numbers, but the results were promising for AMD as its EPYC Server unit shipments grew by double digit percentage sequentially and more than tripled YoY. This has been an important benchmark for AMD as Intel still has the lion-share of market in this space, but EPYC is clearly gaining momentum. Google and Azure both announced offerings based upon the AMD EPYC.
Semi-custom will continue to drag this category down until later in the year (Holiday season) when new gaming consoles such as PS5 hits the market.
Forward Looking Guidance for AMD 
AMD said in its release that it is slightly lowering its revenue expectations for the full year due to the impact of the COVID-19 pandemic on consumer demand in the second half of the year. It now expects 2020 growth to come in at around 25 percent, plus or minus 5 percent points, compared to 2019. In January, the company gave a growth outlook of approximately 28 percent to 30 percent.
Overall Impressions of AMD's Earnings 
AMD continues to see its most significant growth in the graphics and computing segment and this quarter those results carried some weaker portions of the business to hitting the streets expectations.
I continue to be frustrated by the pairing of enterprise and semi-custom as it doesn't paint investors a clear picture of how one of AMD's big bets, EPYC, is doing for the company. But the details in CEO Lisa Su's statements about the growth QoQ and YoY provided enough information to remove any significant worries around the performance of the company's data center business.
Regarding the forward looking guidance, every company barring a few exceptions is either removing guidance or reducing it. AMD has the strength of tech and the acceleration of technology buying to keep its foundation strong–the company will also benefit from launch of some new commercial PC chips in its Ryzen 4000 series that could push the company's position in the enterprise space with lightweight laptops as powerful as a desktop.
But don't underestimate Intel as a fierce competitor to AMD. While AMD has enjoyed some progress over the past few years, especially in client computing, Intel continues to run the show in the datacenter and while AMD's growth has been more than negligible, the company has a ways to go before making a dent in Intel's datacenter stake.
Futurum Research provides industry research and analysis. These columns are for educational purposes only and should not be considered in any way investment advice.
Read more analysis from Futurum Research:
Nvidia CEO Jensen Huang Commits to No Layoffs and Raises For All Employees
Intel Delivers Strong Q1 As Tech Demand Rises With Coronavirus
IBM Reports Q1, Starting a Wave of Tech Earnings Amidst COVID-19 Pandemic
Image: AMD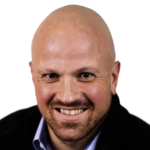 Daniel Newman is the Chief Analyst of Futurum Research and the CEO of The Futurum Group. Living his life at the intersection of people and technology, Daniel works with the world's largest technology brands exploring Digital Transformation and how it is influencing the enterprise. Read Full Bio