AMD Outperforms for Q4 and Year Delivering Strong Growth
AMD Outperforms for Q4 and Year Delivering Strong Growth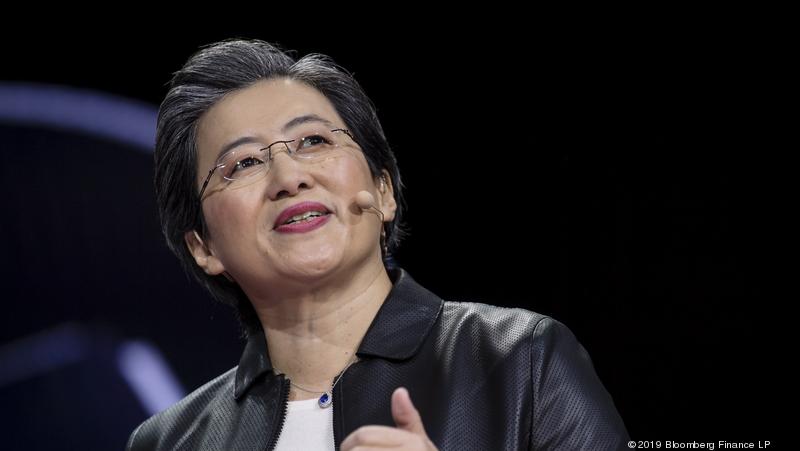 The News: AMD stock was flat in extended trading after the company announced revenue and earnings that beat Wall Street's already high expectations for the chipmaker.
Here's how AMD did versus Wall Street expectations:
EPS: $0.52, adjusted, versus $0.47 according to Refinitiv consensus estimates
Revenue: $3.24 billion, versus $3.03 billion according to Refinitiv consensus estimates
AMD also provided a strong forecast for the current quarter of between $3.1 billion and $3.3 billion and said that it expects 2021 revenue would grow 37%. AMD's revenue in 2020 was up 45% year-over-year. Read the full news story on CNBC.

Analyst Take: AMD announced that its revenue for Q4 was $3.24 billion, up 53 percent year-over-year and 16 percent quarter-over-quarter driven by higher revenue in both the Enterprise, Embedded and Semi-Custom and Computing and Graphics segments. The numbers for this quarter were highlighted by 176% growth YoY in its enterprise segment (Servers and Consoles), which was up 13% over the last quarter. 
The overall rate of growth for AMD is astounding, and bodes well for the company's prospects in the future. However, it shouldn't come as a surprise as this quarter semi-custom (gaming) benefitted substantially from big console launches including the Sony PS5 and the Microsoft Xbox One. However, that shouldn't take away from the great numbers, it is merely a footnote given the outstanding results.  I do hope the company starts to break out server from console as that pairing leaves some uncertainty as to the growth of its EPYC processor sales–It's time to take the cover off of that one. 
Compute and Graphics Segment
The company also continued its momentum in the notebook and graphics space, and this quarter further emphasized this with double digit YoY growth. During the last quarter in the Computing and Graphics segment , the strength seemed to be in CPU over graphics, there wasn't a lot of clarity on this from the earnings release, but I would love to get a better sense of how Radeon is doing versus Ryzen. The latter seemingly has been a home run in recent quarter. Radeon squares up more directly with NVIDIA and that competition has created a tougher growth path for the company's discrete GPU efforts. 
Overall, the Computing and Graphics segment revenue was $1.67 billion, reflecting an increase of 18 percent year-over-year and also 18% quarter-over-quarter. This higher revenue year-over-year, driven by a significant increase in Ryzen processor sales, and GPU sales of Radeon 6000 did also generate a QoQ growth in overall GPU sales (undisclosed amount). The company touted that it believes it captured market share for the 9th straight quarter, which makes sense at first glance based on the growth rate here versus Intel announcing 9% growth in the CPU business in its earnings last week. AMD tends to release PR on this when the data is confirmed, so I will update when that becomes available. I do believe that Intel has turned a corner on its manufacturing and process woes, which should see the company be able to rebound and put more pressure on AMD to increase competition in future quarters. 
Enterprise and Embedded: Consoles Went Big in Q4
The largest growth came in its enterprise and embedded business. The company report showed that Enterprise, Embedded, and Semi-Custom segment revenue was $1.28 billion, up 176 percent year-over-year, and 13 percent quarter-over-quarter. Revenue was higher year-over-year and quarter-over-quarter due to higher semi-custom product sales and increased EPYC processor sales. As mentioned above, the past two quarters have had big gaming console releases, which has spiked the embedded business for AMD.  While AMD has enjoyed material gains in PC and Server, I still believe long term, it will still be very challenging to gain much beyond 10% data center CPU market share in server as Intel still has a solid position there and preference for data center chips is a much more gradual and impactful changeover than the preference for PCs. The impending deal with Arm that would see NVIDIA enter that space more materially will also change the server landscape over the course of a few years as the company will likely expand its CPU offerings and homegrown chips increasingly are becoming a flavor for large cloud providers and other large consumers of datacenter CPUs. 
Last Impressions: AMD Now and Ahead 
Looking forward, the company also showed confidence in its future by announcing an expected 37% YoY growth for 2021, which is below the 45% it achieved this year. It's also noteworthy that the EPS saw a substantial growth during the 2020 year, delivering $1.29 on a Non-GAAP basis versus only $.64. This increases the support of the current valuation, which has been at times linked to being high due to price versus 2019 EPS. 2021 is set to be another encouraging year for AMD even though I do expect more competition to come from legacy and emerging players entering the CPU space. 
Futurum Research provides industry research and analysis. These columns are for educational purposes only and should not be considered in any way investment advice.
Read more analysis from Futurum Research:
A Diverse Approach to AI has AWS Uniquely Positioned for Growth
Citrix To Acquire Wrike: Strengthening The Modern Digital Workspace
The Vaccination Credential Initiative: Oracle, Microsoft, Salesforce and Healthcare Majors Partner to Develop Vaccination Passport
Image: AMD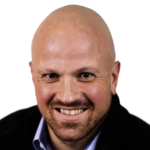 Daniel Newman is the Principal Analyst of Futurum Research and the CEO of Broadsuite Media Group. Living his life at the intersection of people and technology, Daniel works with the world's largest technology brands exploring Digital Transformation and how it is influencing the enterprise. Read Full Bio