AMD Comes Out Swinging With its New Ryzen 7000 Series Desktop Processors
AMD Comes Out Swinging With its New Ryzen 7000 Series Desktop Processors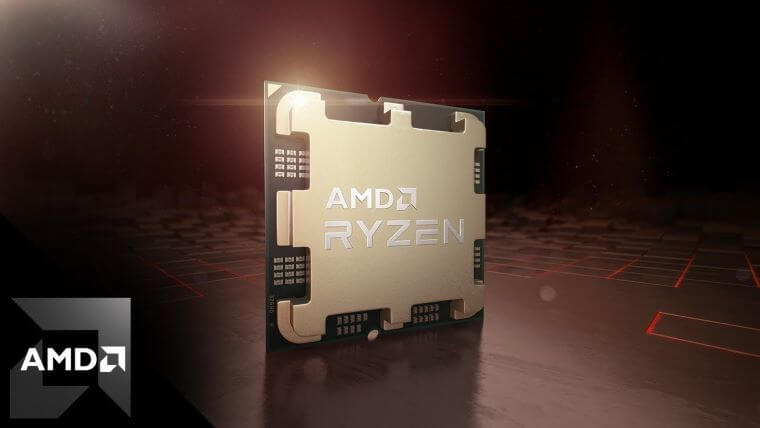 The News: AMD recently held its Ryzen event where it launched its new Ryzen 7000 Series processors powered by its Zen 4 processor architecture targeting premium desktop users significantly exceeding the performance of its prior generation. The Ryzen 7000 Series are the first 5 nanometer CPUs for desktop personal computers built in partnership built on TSMC's 5 nanometer process. Read the full release from AMD.
AMD Comes Out Swinging With its New Ryzen 7000 Series Desktop Processors
Analyst Take: The AMD event kicked off with AMD CEO Dr. Lisa Su taking the stage and announcing that over the next several quarters the company is going to announce four new architectures to the market that will cross more than a dozen products. The company's AMDs Zen 4 Core will span from high-end servers, desktop, and notebook PCs along with its RDNA 3 gaming graphics architecture that is expected to increase in performance and performance for watt for its most demanding gamers.
The CEO also mentioned that its Zen 4C Core is optimized for cloud native computing, while its next-gen AMD XDNA Architecture is on track to launch in 2023. Shifting gears, Dr. Su mentioned that the day was focused on its next generation of Ryzen processors, where the company set ambitious goals to create the Ryzen 7000 series, which AMD says is the fastest CPU for gamers and creators.

Ryzen 7000 Series Desktop Processors
As mentioned, the Ryzen 7000 Series are the first 5 nanometer CPUs for desktop personal computers built on TSMC's 5 nanometer process delivering excellent performance and better power efficiency. The new chips, with a price range of $300 to $700, are expected to be available in late September, and include the Ryzen 9 7950X, Ryzen 9 7900X, Ryzen 7 7700X, and Ryzen 5 7600X.
The new Ryzen 7000 Series processors are much faster than prior generations, with AMD mentioning that performance was a 29 percent total single thread performance gain when compared to the Ryzen 5000 line, using significantly less power. The company also said the Ryzen 9 7000 Series will have a ~13-percent IPC uplift compared to the "Zen 3" desktop processors. The new processors max out at 16 cores followed by 12, 8 and 6 CPU Cores.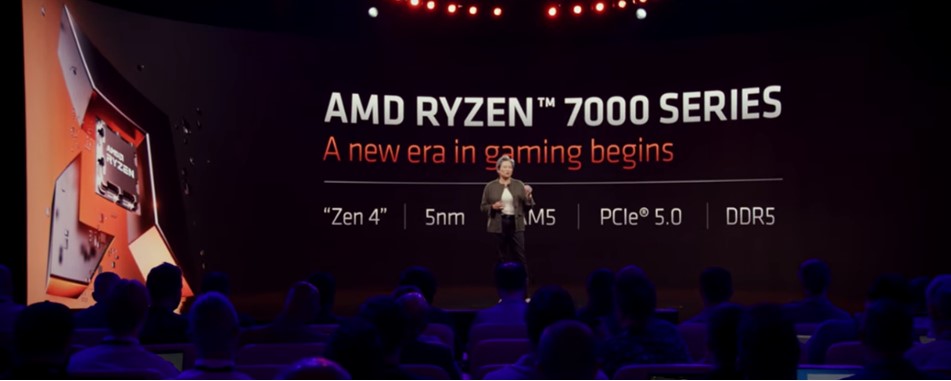 AMD Ryzen 9 7950X: Your Rivals Are Your Best Friends and Push You into Greatness
I believe that in business and in life, your key rivals are your best friends — whether you know it or not — since they will always push you toward greatness. Watching AMD and Intel innovate is like watching two titans slug it out on the field, always bringing out the best on one another. It's exciting and the ones who benefit from the competition is, well, the rest of us.
Highlighting the AMD Ryzen event was the introduction of AMD's most powerful processor, the AMD Ryzen 9 7950X. Many peers I spoke with at the event agreed that the CPU is definitely throwing down the gauntlet in the premium desktop market, and it should attract gamers, video editors, sound engineers and more.
Is it worth buying AMD's Ryzen 7000 Series compared to key rivals? Yes, absolutely. AMD mentioned that it used multi-threaded benchmark V-RAY, and claimed that the Ryzen 9 7950X was 57 percent faster than the Core i9-12900K. AMD also mentioned that its 6-core 12 threaded Ryzen 5 7600X beats Intel's Core i9 12900k in the gaming by five percent.
AMD's Ryzen 9 7950X includes a 16-core 32 thread CPU, which is powerful and can boost up to 5.7 gigahertz. According to AMD and its benchmarks, on average, they are expected to perform 15 percent faster than the Ryzen 5950X in 1080p gaming and a large 40-percent better in content creation. These are excellent gains from AMD and I'm waiting for more third-party benchmarks along with feedback from reseller partners (e.g., system builders, brokers, etc.), as the processors go into the wild in the coming weeks in their client environments, which consist of business-to-consumer and business-to-business environments.
The AM5 Platform and Zen 4 Architecture
At the AMD Ryzen event, AMD also introduced its AM5 Platform, a successor to the AM4 Platform, which only uses DDR5 and supports PCIe 5.0 support suggesting it will be faster and a bit more expensive since it doesn't support DDR4. The company mentioned that it isn't going to use the pin grid array (PGA), instead opting for the land grid array (LGA) or LGA 1718 (prior was 1331 pins) socket increasing pin density, which will allow the socket to receive up to 230 watts of power and increasing bandwidth for DDR5 and PCIe 5.0.
As the name suggests, the socket will include 1718 pins and will contact the CPU or 18 more pins than Intel's LGA 1700 socket that will support their next generation of Alder Lake CPUs.
A key benefit of using LGA will be that it will have connection pins on the board instead of the CPU. Thus, the CPU has metal pads that will contact the socket, which has pins providing better contact. I'm a fan of LGA since it also limits the ability to damage the pins (yep, I've done it, sorry cousin) on accident when installing CPUs. However, you can still damage the pins on the motherboard, so take it from me, be careful.
Although Zen 4 has support for both DDR5 and PCIe 5.0, not every motherboard supports PCIe 5.0, which the X670E and X670 feature as standard at this point. DDR5 will be supported by the Zen 4, along with a new feature called EXPO (Extended Profiles for Overclocking) like Intel's XMP (Extreme Memory Profile), which should get the user one-click memory overclocking regardless of the motherboard manufacturer. The company said it will support the AM5 Platform at least until 2025. Thus, if we expect a new CPU generation every 2 years, if they keep similar naming conventions, my guess is Zen 6 will be in 2026 versus 2025, or committing AM5 to 2 CPU generations.
Wrapping it up, I think the Ryzen 7000 Series is going to really resonate with businesses and consumers in the higher-end desktop market since they are getting a much faster processing power and a platform that should last at least a few generations, which is attractive. Although I'm anxiously awaiting more feedback from channel partners, overall, the sentiment seems to be very positive at this point, which means AMD's rivals will be facing strong competition over the holiday season and in the future.
Disclosure: Futurum Research is a research and advisory firm that engages or has engaged in research, analysis, and advisory services with many technology companies, including those mentioned in this article. The author does not hold any equity positions with any company mentioned in this article.
Analysis and opinions expressed herein are specific to the analyst individually and data and other information that might have been provided for validation, not those of Futurum Research as a whole.
Other insights from Futurum Research:
AMD Ryzen 7000, HP HPE, Pure Storage Earnings, Poly Deal, Amazon Security PSA, Qualcomm IFA – The Six Five Webcast
How AMD's Chiplets Revolutionized Today's Computer Chips
AMD and Qualcomm Optimize FastConnect for AMD Ryzen CPUs
Image Credit: AMD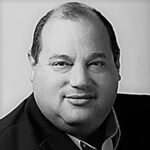 Michael Diamond is an industry analyst and foresight professional with 25 years of experience in the IT channel and market research industry. He is a route-to-market expert covering desktop and mobile devices, collaboration, contact center, ProAV, data center infrastructure, and cybersecurity. Prior to joining Futurum Research, Michael worked for The NPD Group as the sole industry analyst covering indirect channels, cybersecurity, SMB and vertical market trends, data center infrastructure (e.g., enterprise storage, servers, networking), ProAV and PCs. He has been quoted by media outlets such as Bloomberg, Kiplinger, TWICE, OPI (Office Products International), Apple World today, Dark Reading, Enterprise Storage Forum, Credit-Suisse, Footwear News, CRN (Computer Reseller News), Channel Futures and Into Tomorrow.  Michael has presented at myriad events including The Channel Company's Xchange, The Global Technology Distribution Council's summit, SMB TechFest and more.