Amazon's AWS Doubles Down on Sales Growth, Offering Deeper Tech Expertise
Amazon's AWS Doubles Down on Sales Growth, Offering Deeper Tech Expertise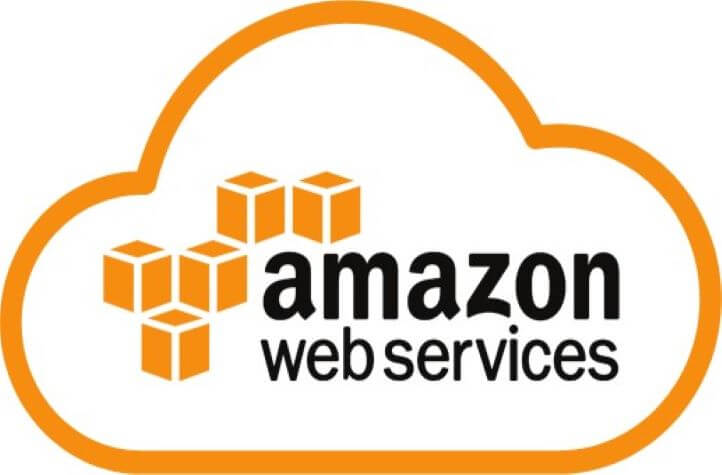 The News: Amazon's AWS doubles down on sales growth, planning on doubling the size of its current sales team this year. Announced at a sales meeting in mid-January, the cloud provider is focused on augmenting generalists on its sales team with the addition of sale experts with specialized knowledge and expertise in cybersecurity, artificial intelligence, and data analytics. More at The Information.
Amazon's AWS Doubles Down on Sales Growth, Offering Deeper Tech Expertise
Analyst Take: Amazon's AWS has pretty much owned the cloud market, capturing the lion's share of the nearly US$107.1 billion expended on cloud and IaaS business in all of 2019 — up 36% in Q4. In the Canalys global cloud infrastructure market Q4 2019 and full year report, it's noted that the growing demand for cloud services, especially more advanced services like artificial intelligence (AI) and analytics are key.
The Canalys report estimates that cloud infrastructure services spending will grow 32% in 2020, to reach US$141 billion and that that momentum is expected to continue into 2024 — with total outlay predicted to be at about US$284 billion. Globally, the dominant players are AWS, Microsoft Azure, Google Cloud, Alibaba Cloud, with Amazon claiming a US$34.6 billion of that market, almost double that of Microsoft Azure's US$18.1 billion. See the chart from the Canalys report below for easy comparisons on market share to date.
Cloud is Key to Digital Transformation, Growth Will Continue
With companies across every industry and vertical focused on digital transformation, there's every reason for cloud to be hot, and to continue to be so for the foreseeable future. It's no surprise to see the AWS focus here, because when you're the market leader it's nice — and important — to stay that way. And Amazon rarely competes just to compete — it's an organization that takes winning seriously. Microsoft, no slouch in the competition business either, has made great inroads with its Azure offering and cloud has been and will continue to play an important role in Microsoft's success story, as reflected in the company's most recent earnings report, covered here by my partner, Daniel Newman: Cloud Momentum Powers Another Huge Quarter for Microsoft.
Bottom line, it's simple. Every business everywhere today (and of every size) needs cloud services, infrastructure, storage, data capabilities, and the like. As companies mature in their digital transformation efforts, intelligent cloud offerings are the next logical step, and obviously becoming a top priority for many.
The AWS Revamped Sales Strategy is a Shift — And a Smart Shift
As reported by The Information based on interviews with AWS insiders, AWS's revamped sales strategy is a shift. Previously, the company's focus has been on building new products rather than building teams to both sell those things and also facilitate their adoption and existing sales teams have reportedly had difficulty keeping up with customer requests for information, product demos, etc. This is also a shift from Amazon's early focus on servers and storage, which are largely responsible for the company's dominance in the cloud market.
Bottom line, Microsoft is serious competition, and Google and Alibaba, continue to invest and make serious inroads in the cloud services market, with IBM, Oracle, and a host of "others" moving right along as well. This shift in sales strategy from AWS is smart: Give customers what they want, when, where, and how they want it. And that includes the expertise those customers need on cybersecurity, artificial intelligence, and data analytics, all of which are business mission critical in the enterprise and beyond today.
Futurum Research provides industry research and analysis. These columns are for educational purposes only and should not be considered in any way investment advice.
Related insights from the Futurum Research team:
2019 Data Shows Cloud Wars Heating Up as AWS Remains on Top 
AWS Keeps Trucking As Amazon Crushes Expectations 
Cloud Wars: Amazon Scores as Judge Blocks Microsoft's JEDI Cloud Contract Award
Image Credit: Amazon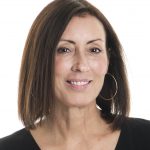 Shelly Kramer is a Principal Analyst and Founding Partner at Futurum Research. A serial entrepreneur with a technology centric focus, she has worked alongside some of the world's largest brands to embrace disruption and spur innovation, understand and address the realities of the connected customer, and help navigate the process of digital transformation. She brings 20 years' experience as a brand strategist to her work at Futurum, and has deep experience helping global companies with marketing challenges, GTM strategies, messaging development, and driving strategy and digital transformation for B2B brands across multiple verticals. Shelly's coverage areas include Collaboration/CX/SaaS, platforms, ESG, and Cybersecurity, as well as topics and trends related to the Future of Work, the transformation of the workplace and how people and technology are driving that transformation. A transplanted New Yorker, she has learned to love life in the Midwest, and has firsthand experience that some of the most innovative minds and most successful companies in the world also happen to live in "flyover country."