Amazon Sidewalk's CES Announcements Included New Network Partners and News of Developer Access Coming Soon
Amazon Sidewalk's CES Announcements Included New Network Partners and News of Developer Access Coming Soon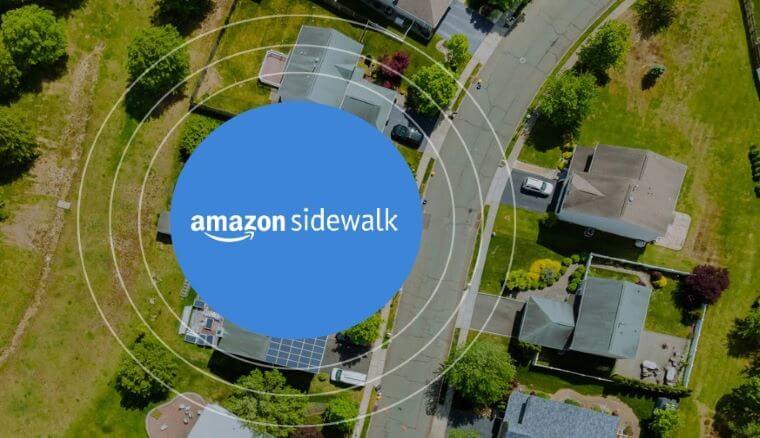 The News: Among Amazon's announcements this year at CES 2023, was news of new partnerships and third-party devices that are or will soon be available on the Amazon Sidewalk network, along with news of developer access coming in early 2023. Read more from Amazon here.
Amazon Sidewalk's CES Announcements Included New Network Partners and News of Developer Access Coming Soon
Analyst Take: At CES 2023, Amazon shared news about Amazon Sidewalk, its IoT network that extends the WiFi range of networks by leveraging small amounts of power from other devices already connected. Announced by Amazon last fall, Amazon Sidewalk is a neighborhood network designed to make devices work better — both inside the home and beyond the front door. Some backstory: Amazon Sidewalk is operated by Amazon at no charge to customers and provides immediate benefits — many of which people experience but have no idea the capability they are utilizing is powered by Amazon Sidewalk and the neighborhood network. Sidewalk is powered Bluetooth Low Energy (BLE), and is a long-range, low-bandwith IoT mesh network. As I mentioned, the sharing of a tiny bit of bandwidth from devices like Amazon's Ring cameras, Echo speakers and the like helps provide a network effect where many in a neighborhood or community can realize the benefits of enhanced connectivity.
The Details: Amazon Sidewalk Announces New Devices Joining the Sidewalk Network
News out of CES 2023 included announcements from Amazon of new devices from different manufacturers would be joining the network. These include devices from New Cosmos, maker of the DeNova Detect line of natural gas alarms for the home, and Browan Communications' MerryIoT sensors that monitor air quality, provide motion detection and door/windows sensors, and also monitor water leaks. Deviceroy's Aria, a compact wireless modem that facilites connectivity and device control even in difficult conditions – think the ability to penetrate through steel or concrete, is another one of the new devices joining the Sidewalk network. Aria connects solar inverters to the internet via Sidewalk, allowing owners to see performance data of their solar equipment and coordinate energy availablity in real time. At CES, Deviceroy offered its early access members the ability to order Aria with Sidewalk integration, and if you read this and are interested, reach out and see if they'll extend that access to you. Meshify, maker of the Meshify Defender S, is another Sidewalk-enabled offering that provides a leak and freeze detection system that notifies consumers when damage occurs.
Today, only the Deviceroy system, is available, but Amazon shared that we can expect the others coming later in 2023.
The Details: How Amazon Sidewalk Works
As mentioned earlier, Amazon Sidewalk uses the 900 MHz spectrum, Bluetooth Low Energy (BLE), and other frequencies, essentially extending the low-bandwidth range of devices, making it easier for people to stay connected when they are past the boundaries of their home or other accessible Wi-Fi networks.
Customers can access Amazon Sidewalk using two types of devices: Sidewalk Bridges and Sidewalk-enabled devices. Sidewalk Bridges, including select Ring Floodlight Cams and Ring Spotlight Cams, are devices that provide connections to Amazon Sidewalk. Sidewalk-enabled devices connect to Sidewalk Bridges to access the network. Customers with a Sidewalk Bridge can choose to contribute a small portion of their internet bandwidth, which is pooled together to create a shared network that benefits all Sidewalk-enabled devices in a community.
What about security, you ask? Amazon has baked security right into this offering, which is always a key concern of users. The Amazon Sidewalk network uses three layers of encryption to keep data shared over the network safe, and the same strong encryption standards are required for all applications and devices that use the network.
Also important, data privacy is foundational in Amazon Sidewalk as well. If a customer chooses to pool their bandwidth with neighbors, owners of other devices cannot view data sent from their devices. Amazon Sidewalk is also built with maximum upload limits and bandwidth caps to preserve internet bandwidth for Sidewalk Bridge customers. Customers are able to turn off network support on Sidewalk Bridges without impacting the original functionality of the device.
The Amazon Sidewalk is designed to make it an attractive value prop for customers. Easy to activate and participate in by sharing a portion of their bandwidth with their neighbors, confident privacy is protected and that their systems are secure, but collectively working to provide a blanket of coverage to the community that has no negative impacts or downsides for participants — it's pretty sweet.
Echo customers with eligible devices, including the all-new Echo and Echo Show 10, will be able to help compatible devices automatically connect or reconnect to their router, set up new Echo devices, or locate items connected to Amazon Sidewalk. While it's not new news, it's worth mentioning that Tile, a "finding" device that basically saved my life when my twins were little and perpetually losing the TV remote, joined the Amazon Sidewalk pilot program in June of 2021 as the first third-party Sidewalk enabled device. Using Tile as part of the Amazon Sidewalk network, people can find misplaced keys or wallets, locate the pesky dog that likes to escape whenever he can, or even locate a backpack left at a neighborhood picnic. Adding to the stable of devices already connected to Amazon Sidewalk, in the not-too-distant future, we'll see Sidewalk enabled/compatible smart lighting and security features, as well as diagnostics for appliances and tools — all designed to make consumers' lives easier and more efficient in multiple ways.
Amazon Sidewalk Pilot Programs: The American Red Cross POC Initiative and ASU/Thingy Pilot
Amazon has mutiple pilot programs in play testing different ways to support people or organizations in the community who need it. For example, beginning later this year, Amazon will begin a new proof of concept with the American Red Cross, which supplies about 40 percent of the nation's blood. In this proof of concept test case, Amazon will explore whether Amazon Sidewalk can support the tracking of blood collections supplies between distribution centers and donation sites with a view toward adding new efficiencies within the blood donation supply chain. Amazon has also collaborated with Arizona State University and Thingy to launch pilot programs for its Amazon Bridge Pro Sidewalk, in one instance helping to measure air quality and wildfires with Thingy sensors in wildfire prone areas.
To support the effort with the American Red Cross, Amazon is donating the devices, technology, and teams needed for this proof of concept. There's no question that the American Red Cross is delivering a vital service to the communities it serves and watching how this technology can help will likely help uncover other opportunities for the future will be pretty awesome — and perhaps generate other ideas for partnership between Amazon and community organizations.
What's Ahead for Sidewalk: More Access for Developers Means More Innovation
Wrapping it up, it's exciting to see the Amazon Sidewalk offering being fleshed out and more partners on board. Amazon shared that in the first half of 2023 it will provide access to the tool, along with software development kits (SDKs). Amazon will also provide developer access to analytics and data, along with experience design performance improvements on a regular basis. While what's happened thus far with Amazon Sidewalk is exciting and shows us a glimpse of the vast potential it has, the reality is that opening the ecosystem up to developers and allowing them to bring their creativitity and ideas to Sidewalk and execute on them, that's a catalyst for innovation that will be incredibly beneficial to many. I'm looking forward to watching this play out.
Disclosure: Futurum Research is a research and advisory firm that engages or has engaged in research, analysis, and advisory services with many technology companies, including those mentioned in this article. The author does not hold any equity positions with any company mentioned in this article.
Analysis and opinions expressed herein are specific to the analyst individually and data and other information that might have been provided for validation, not those of Futurum Research as a whole.
Other insights from Futurum Research:
The Fear Mongering About Amazon Sidewalk is Nothing More Than a Big, Fat, Nothing Burger
Silicon Labs Announced its Sidewalk Labs Pro Kit for Amazon Sidewalk – Good News for Partners and Developers
Image Credit: Fierce Electronics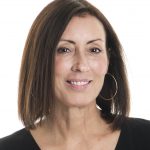 Shelly Kramer is a Principal Analyst and Founding Partner at Futurum Research. A serial entrepreneur with a technology centric focus, she has worked alongside some of the world's largest brands to embrace disruption and spur innovation, understand and address the realities of the connected customer, and help navigate the process of digital transformation. She brings 20 years' experience as a brand strategist to her work at Futurum, and has deep experience helping global companies with marketing challenges, GTM strategies, messaging development, and driving strategy and digital transformation for B2B brands across multiple verticals. Shelly's coverage areas include Collaboration/CX/SaaS, platforms, ESG, and Cybersecurity, as well as topics and trends related to the Future of Work, the transformation of the workplace and how people and technology are driving that transformation. A transplanted New Yorker, she has learned to love life in the Midwest, and has firsthand experience that some of the most innovative minds and most successful companies in the world also happen to live in "flyover country."