Amazon Rolls Out Next Phase of Matter at CES 2023 and the Focus on Interoperability Shines Brightly
Amazon Rolls Out Next Phase of Matter at CES 2023 and the Focus on Interoperability Shines Brightly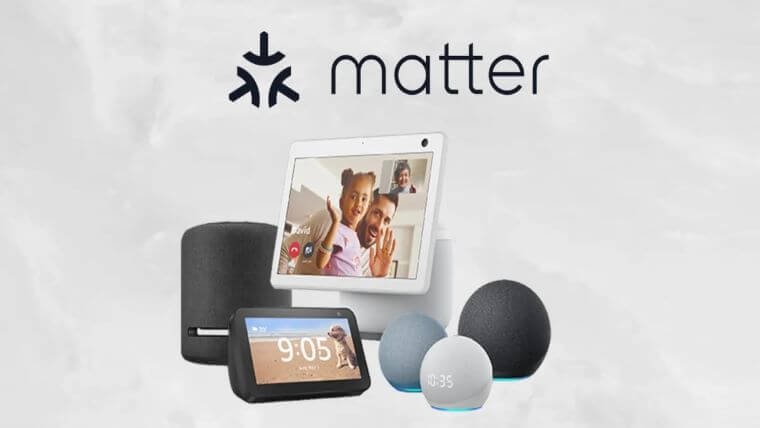 The News: At CES 2023, ambient intelligence took center stage. This was especially obvious in the Amazon Experience Area, where attendees could see and experience the possibilities of the ambient smart home. Amazon's ambient intelligence vision for the smart home is one in which technology fades into the background and is present, only when needed. As part of that vision, Amazon has rolled out the next phase of Matter giving customers easier ways to connect their devices and providing an ambient experience. Read more from Amazon here.
Amazon Rolls Out Next Phase of Matter at CES 2023 and the Focus on Interoperability Shines Brightly
Analyst Take: Customers have connected more than 300 million smart home devices to Alexa and more than 30% of smart home interactions are initiated by Alexa — without customers saying anything. Ambient intelligence is the name of the game today, and increasingly customers want a smart home that works for them, without much effort on their part. This Is a shift from merely connecting devices to Alexa to now innovating with developers to more effectively leverage Alexa's features and to provide more immersive ambient experiences for customers. Executing on this means that Amazon must make it easier for developers to build devices and ambient experiences.
That's where the announcements by Amazon at CES of the first three features of the Alexa Ambient Home Dev Kit caught my attention. These features include credentials sharing, group sync, and two-way device sync features, and will be in developer preview this month. These bi-directional cloud-based features are designed to be flexible, allowing developers to maximize their development effort and reach more households and users regardless of their mobile OS or connectivity protocol they use to connect devices to Alexa.
What's Ahead for Matter
Today, tens of millions of Alexa customers across the globe have more ways to connect their devices with the availability of Matter over WiFi spanning Plugs, Switches, Bulbs, supported on 17 different Echo devices. Beginning this spring, Amazon will add support for Matter over Thread, iOS setup, and additional device types (thermostats, blinds, and sensors). This will include Matter support on additional Echo and eero devices and Thread border router support on the Echo (4th Gen), making it one of Amazon's most versatile devices supporting WiFi, Zigbee, Bluetooth Low Energy Mesh, Matter over WiFi, and Matter over Thread starting this spring. This multi-protocol support on Echo devices enables customers to mix and match devices with a unified experience and tap into the latest innovations without having to consider connectivity protocols or invest in additional equipment.
Amazon's Investments in Facilitating the Development of Ambient Experiences
To move these initiatives forward and help facilitate the development of ambient experiences, Amazon continues to invest in new tools to help developers build more efficiently and deliver differentiated and high-quality ambient experiences for customers. Some of these include:
The Frustration-Free Setup's developer portal: Gotta admit, I love the name of this portal, because "Frustration-Free" is always what I'm looking for. In Amazon's Frustration-Free Setup's developer portal, devs can access instructions, technical documentation, software, and data specifications. They can begin the implementation of Frustration-Free Setup for Matter devices and follow instructions for Simplified certification when using a pre-certified solution. This simplified process takes advantage of a more efficient test plan and eliminates the administrative burden to ship test devices as well as transit and processing time. Big thumbs up from me on this one.
The Matter Analytics Console: Amazon's latest tool, the Matter Analytics Console, provides developers with valuable insights via performance metrics such as latency and success rate to help developers deliver high-quality experiences to customers. The Matter Analytics Console is available now for developer preview, so get yourselves over there and check it out.
Wrapping up, as I've mentioned in some of my other CES 2023 coverage, ambient intelligence is the name of the game today. It's what consumers want, it's what developers want to be working on, and initiatives and tools, like Matter, that facilitate that, are much in demand. Frustration-free portals and the Matter Analytics Console are, to my way of thinking, the right solutions at the right time.
Disclosure: Futurum Research is a research and advisory firm that engages or has engaged in research, analysis, and advisory services with many technology companies, including those mentioned in this article. The author does not hold any equity positions with any company mentioned in this article.
Analysis and opinions expressed herein are specific to the analyst individually and data and other information that might have been provided for validation, not those of Futurum Research as a whole.
Other insights from Futurum Research:
CES 2023: Amazon Devices Team Showcases Ambient Intelligence and What's New in Voice Interoperability
AWS re:Invent Recap: Amazon's Ongoing Commitments to Sustainability and DEI
Amazon Adds More Inclusive Features to Echo Show
Image Credit: CNET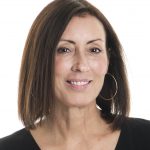 Shelly Kramer is a Principal Analyst and Founding Partner at Futurum Research. A serial entrepreneur with a technology centric focus, she has worked alongside some of the world's largest brands to embrace disruption and spur innovation, understand and address the realities of the connected customer, and help navigate the process of digital transformation. She brings 20 years' experience as a brand strategist to her work at Futurum, and has deep experience helping global companies with marketing challenges, GTM strategies, messaging development, and driving strategy and digital transformation for B2B brands across multiple verticals. Shelly's coverage areas include Collaboration/CX/SaaS, platforms, ESG, and Cybersecurity, as well as topics and trends related to the Future of Work, the transformation of the workplace and how people and technology are driving that transformation. A transplanted New Yorker, she has learned to love life in the Midwest, and has firsthand experience that some of the most innovative minds and most successful companies in the world also happen to live in "flyover country."