Amazon Q4 2022 Revenues Rises to $149.2 Billion, Up 9 Percent YoY
Amazon Q4 2022 Revenues Rises to $149.2 Billion, Up 9 Percent YoY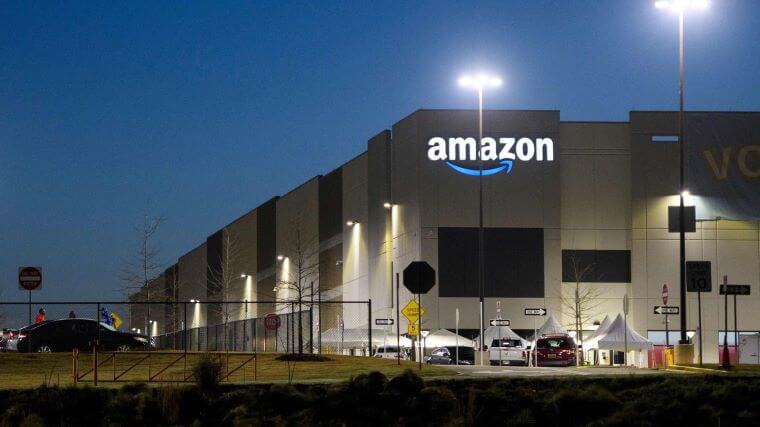 The News: Amazon recently announced its fourth quarter and full year earnings results that ended on December 31, 2022. During the fourth quarter, the company grew its revenues to $149.2 billion versus $137.4 billion in the prior year quarter, an increase of 9 percent. For the full year, Amazon's revenues increased 9 percent or $514 billion in 2022 versus $469.8 billion. See the full earnings release from Amazon here.
Amazon Q4 2022 Revenues Rises to $149.2 Billion, Up 9 Percent YoY
Analyst Take: Amazon released its Q4 2022 earnings for the period ending on December 31, 2022. The company's revenues were $149.2 billion versus $137.4 billion in the fourth quarter of 2021 beating analyst estimates.
Daniel Newman and his co-host of The Six Five Webcast, Patrick Moorhead of Moor Insights and Strategy, discussed Amazon earnings in their latest episode. Check it out here and be sure to subscribe to The Six Five Webcast so you never miss an episode.
Amazon Web Services
All eyes have been fixated on the growth of Amazon Web Services (AWS), which, like other markets (e.g., PCs, servers, etc.) tend to be excellent beacons for the current demand environment in the commercial and consumer markets. Although Amazon Web Services division grew from $17.8 billion in Q4 2021 to $21.4 billion in Q4 2022 or 20 percent growth, the company missed analyst estimates. In addition, for the quarter, operating income was $5.2 billion or 24.3 percent of sales versus $5.3 billion or 29.8 percent of sales in the prior year period, representing a 5.5 percent decline.
That said, although AWS revenues disappointed analyst estimates, the company still managed to grow at a time when organizations are rapidly pruning fixed and variable costs as they respond to the ever-changing macroeconomic headwinds continuing to impact overall IT spending. In fact, leading analyst companies that forecast worldwide IT spending have continued to revise their overall IT spending forecasts in a downward trajectory, which implies there are still many unknowns at this time.
From an end-market perspective, AWS noted that it saw more weakness in financial services (e.g., mortgages, crypto, etc.) and advertising areas, which makes sense since they are tied to markets that have experienced weakness over the last several months.
Consumer and SMB Spending. From a consumer and SMB spending perspective, Amazon's third-party seller stores grew from $30.2 billion in Q4 2021 to $36.3 billion n Q4 2022, a 24 percent increase. Our overall impression is that we expect the segment to continue taking share from traditional brick-and-mortar retailers as consumers and small businesses are leveraging online marketplaces to buy and sell products at a more rapid rate. Amazon is also laser focused on making the buying experience as frictionless as possible by improving its Made Same-Day Delivery in major metropolitan markets (e.g., Los Angeles, San Francisco, Phoenix, etc.), allowing customers to receive their orders within hours. This ratchets up the competition even more between the ecommerce giant and traditional retailers and continue to see major retailers such Bed Bath and Beyond and others struggle, with more department store closures yet to come.
First Quarter Guidance
Amazon's first quarter guidance is as follows:
Q1 2023 net sales are expected to be in the range of $121 billion to $126 billion or growth of 4 percent to 8 percent versus the prior year quarter.
Q1 2023 operating income is expected to be $0 and $4.0 billion, compared with $3.7 billion in Q1 2022.
What it All Means for Amazon
Like other companies, it is abundantly clear that Amazon is not immune from macroeconomic factors impacting other organizations. Although cloud, like other categories such as cybersecurity and networking, have been more resilient over the last year, they are starting to form some cracks as organizations are elongating purchasing buying cycles versus pruning overall spending. On the AWS front, our assumption is the slowing is more of a short-term impact as organizations have taken a wait and see approach to the overarching economy, but have also slightly pulled back on cloud expenditures as they collectively tighten their belts to weather the economic storm. Longer term, AWS still sits well for continued growth as overall digital transformation activity will drive AI, cybersecurity, automation, analytics and more. The cloud will be a critical destination and AWS' comprehensive services Including hybrid and multi-cloud are tailwinds Into the next wave of growth.
From a consumer and SMB perspective, it makes sense that these segments will continue to sell or buy products on marketplaces, negatively impacting the traditional brick-and-mortar segment over time as evidenced by recent rival store closures.
Economic conditions aside, Amazon continues to innovate, focusing on last mile delivery solutions, developing offerings like Made Same Day Delivery options, working on more sustainable packaging solutions, and sustainable fulfillment centers, along with continuous logistics improvements in major metro areas. Consumers respond well to seamless buying experiences and to companies who can get them what they want when they want it, with a minimum of effort. Amazon has shown, and continues to show, that it can do just that.
The economy is impacting companies of all sizes across the board. While Amazon might have slightly missed analyst estimates, we don't see this as signs of trouble for the ecommerce and cloud computing giant.
Disclosure: Futurum Research is a research and advisory firm that engages or has engaged in research, analysis, and advisory services with many technology companies, including those mentioned in this article. The author does not hold any equity positions with any company mentioned in this article.
Analysis and opinions expressed herein are specific to the analyst individually and data and other information that might have been provided for validation, not those of Futurum Research as a whole.
Other insights from Futurum Research:
Reduction in Force, NRF Analytics, Amazon Ambient Tech, Lenovo Net Zero, HP DragonFly & More – The Six Five Webcast
Amazon Sidewalk's CES Announcements Included New Network Partners and News of Developer Access Coming Soon
CES 2023: Amazon Devices Team Showcases Ambient Intelligence and What's New in Voice Interoperability
Image Credit: MarketWatch