Amazon Q3 2022 Revenues Rises to $127.1B, Up 15% from Q2 2021
Amazon Q3 2022 Revenues Rises to $127.1B, Up 15% from Q2 2021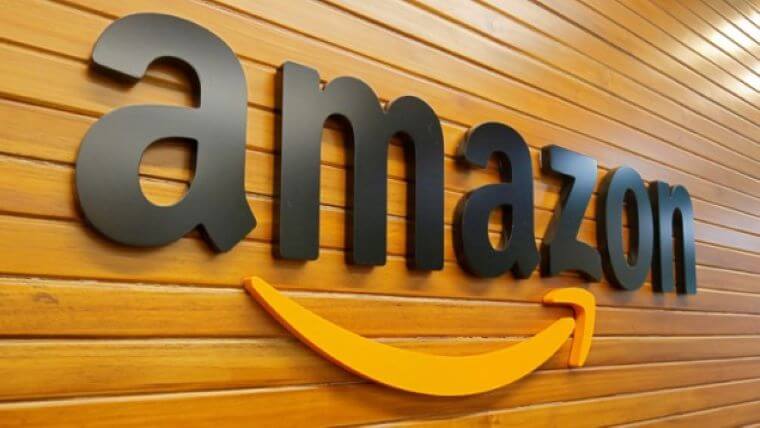 The News: Amazon released its Q3 2022 earnings for the period ending September 30, 2022. Revenues for the quarter were in line with consensus estimates from the analyst community with revenues increasing 15-percent to $127.1 billion versus $110.9 billion in the prior year quarter. For its Q4 2022 guidance, the revenue forecast illustrates management is expecting further uncertainty in the market similar to peers and the company is taking measures to preserve profitability. Read Amazon's Q3 2022 earnings release on its investor website. 
Amazon Q3 2022 Revenues Rises to $127.1B, Up 15% from Q2 2021
Analyst Take: Despite macroeconomic headwinds coupled with challenges associated with the turmoil in Europe, Amazon's Q3 2022 results were in line with analyst consensus estimates. However, the company indicated that as the third quarter progressed, they did observe a moderation of sales across myriad businesses, which the company expects to persist throughout the fourth quarter as headwinds continue.
My co-host from Moor Insights and Strategy, Patrick Moorhead, and I discussed Amazon earnings in a recent episode of our webcast, The Six Five. Check out the episode here.
Amazon Web Services
Amazon's Amazon Web Services (AWS) unit did see some deceleration and a drop in operating margins that were attributed to multiple factors. Notable areas mentioned were stock-based compensation, rising energy costs that were materially higher than pre-pandemic, lower demand for certain vertical markets (e.g., financial services, cryptocurrency, etc.), and customers that have become more cautious with their IT spending and who are seeking ways of saving money versus committed spend as uncertainty continues to mount. To help offset some of these forces, Amazon has been diligently working with customers who may want to switch to lower-cost products with different performance profiles or which can help manage their workloads better. In addition, customers also have the option to switch to graviton chips which have higher cost performance ratios.
We believe that AWS is still in a prime position despite the decelerating growth to maintain its leadership role and differentiate with its massive product portfolio. Its homegrown silicon is one example, but also its huge range of services and early market adoption provide it a competitive advantage. The market for cloud may be softening a bit as sales cycles elongate and consideration periods lengthen, but we feel that AWS is part of a core set of deflationary technologies that companies will invest in even in a period of economic retraction.
Consumer and SMB Spending
Amazon's third-party seller and physical stores represent an excellent proxy for the health of consumer and small-to-medium business spending, coupled with consumer migration toward online marketplaces, which have gained rapid adoption during the pandemic. Despite obvious macroeconomic headwinds consumers are facing in the market today, both segments posted double-digit growth (excluding foreign exchange), which is a testament to Amazon's superior advertising and merchandising capabilities, continued logistical prowess, and ease-of-use creating additional customer lock-in which traditional big brick-and-mortar retailers are feverishly trying to mimic. In fact, we continue to see the big-box retailers working on their own third-party marketplaces as well as seeking ways of optimizing and automating their own warehouse infrastructure.
Although Amazon will continue to face challenges from big-box retail now that pandemic has subsided, allowing consumers to shop at brick-and-mortar without restriction, the company continues to strengthen its smart home device and content strategies (e.g., Amazon Ring, Amazon Roomba, Amazon Echo, Thursday Night NFL, Amazon Prime, etc.), which should help create additional stickiness with consumers that could help entangle customers into its infrastructure in the future.
Amazon Advertising Business
Amazon's advertising business grew in high double digits for the quarter, adding further pressure to key rivals Facebook and Google. Without a doubt, this should be viewed as a positive diversification and key driver of growth for the e-commerce and partner selling ecosystem. Furthermore, it signals that business-to-consumer and business-to-business marketplaces will continue to grow in the future and advertisers know that Amazon is, for lack of better words, a key center of gravity for the trend with other retailers are trying to mimic. It is our belief that Amazon's smart home strategy which includes devices and services will continue to allow them to get greater dimension of consumer behavior which is highly attractive to advertisers.
Here are Amazon's Q3 2022 earnings results by the numbers:
Amazon Q3 2022 revenues of $127.1 billion were a 15 percent increase over the prior year quarter (Q3 2021) of $110.8 billion that were in line with consensus estimates. When adjusted for foreign exchange, revenues were up 19 percent.
Amazon Q3 2022 operating income of $2.53 billion decreased 48 percent year-over-year from $4.85 billion in Q3 2021. Adjusted for foreign exchange, operating income would been down 55 percent.
Amazon Q3 2022 net income was $2.87 billion, down 9 percent versus Q3 2021.
Amazon Q3 2022 earnings were $0.28 per diluted share during the quarter compared to $0.31 per diluted share in the prior year quarter.
What it All Means for Amazon
Amazon Revenue by Segment:
Here are Amazon's Q3 2022 revenue figures by business segment:
AWS Q3 2022 revenues were $20.5 billion or 28 percent year-over-year growth which excludes foreign exchange. As a percent of net sales, operating margins for the quarter were 26.3 percent versus 30.3 percent in the prior year quarter, a decrease of 400 basis points.
Online stores revenues were $53.5 billion for the quarter and a 13 percent increase from the prior year quarter, which excludes foreign exchange.
Physical stores revenues were $4.69 billion for the quarter and a 10 percent increase from the prior year quarter, which excludes foreign exchange.
Third-Party seller stores were $28.7 billion for the quarter and a 23 percent increase from the prior year quarter, which excludes foreign exchange.
Subscription services were $8.9 billion for the quarter which is a 14 percent increase versus the prior year quarter, which excludes foreign exchange.
Advertising services were $9.5 billion for the quarter and a 30 percent increase versus the prior year quarter, which excludes foreign exchange.
Other were $1.3 billion for the quarter and a 168 percent increase versus the prior year quarter, which excludes foreign exchange.
Amazon's Q4 2022 Financial Guidance
As part of its Q3 2022 earnings report, Amazon also provided earnings guidance for Q4 2022.
Net sales for Q4 2022 are expected to be in the in the range of $140.0 billion to $148.0 billion or growth of 2 percent to 8 percent versus the prior year quarter. The downward guidance reflects an unfavorable impact of 460 basis points due to foreign exchange rates. Operating income is expected to be between $0 and $4.0 billion, compared with $3.6 billion versus the prior year quarter.
Overall Impressions
Overall, our impression is Amazon, like others, is also not immune to macroeconomic challenges and is taking actions such as hiring freezes and other cost optimization measures to ensure they remain profitable. Amazon is a bellwether and a clear marker of the economy at large—what this all says is that the market is going to be tougher in the near to mid-term. The company remains the leader t in the cloud business and should continue to be a formidable rival continuing to add pressure on traditional brick-and-mortar retailers despite their best efforts to mimic and thwart Amazon. Despite challenges, our impression is Amazon is taking the necessary steps to preserve profitability and seeking ways of creating more defensible barriers around long-time and emerging business units such as advertising that is growing rapidly and taking share from formidable rivals.
Disclosure: Futurum Research is a research and advisory firm that engages or has engaged in research, analysis, and advisory services with many technology companies, including those mentioned in this article. The author does not hold any equity positions with any company mentioned in this article.
Analysis and opinions expressed herein are specific to the analyst individually and data and other information that might have been provided for validation, not those of Futurum Research as a whole.
Other insights from Futurum Research:
The Amazon Devices and Services Event Did Not Disappoint: It's Clear Amazon's Focus is on Making Consumers' Lives Better With its New Smart Home Devices
Climate Week NYC 2022: Recapping Amazon's Sustainability-Focused Announcements – Good Equals Progress Webcast
Amazon and the National Cybersecurity Alliance Are Protecting You
Image Credit: Amazon