Amazon Q1 2023 Revenue Rises to $127.4B, up 9% from Q1 2022
Amazon Q1 2023 Revenue Rises to $127.4B, up 9% from Q1 2022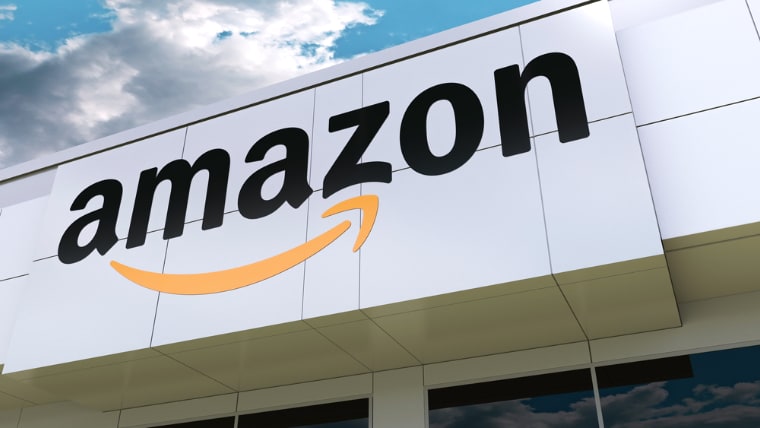 The News: Amazon released its Q1 2023 earnings for the period ending on March 31, 2023. Revenues for the quarter were in-line with consensus estimates from the analyst community with revenues increasing nine percent to $127.4 billion versus $116.4 billion in the prior year period which was above the top end of guidance range. See the full release from Amazon.
Amazon Q1 2023 Revenues Rises to $127.4B, up 9% from Q1 2022
Analyst Take: Amazon continues to perform well despite macroeconomic headwinds that are associated with turmoil in Eastern Europe and Asia-Pacific, bank failures combined with inflationary pressures impacting consumer spending. In fact, this week, stoking fears in many, the most recent release of U.S. Gross Domestic Product for Q1 2023 recently grew slower than anticipated at 1.1 percent, which continues to raise eyebrows in the analyst community pointing toward a mild recession.
Regionally, Amazon's North America sales grew 11 percent year-over-year while its international sales grew by one percent. For the quarter, Amazon's net sales were 2 percent above consensus estimates, growing at a nine percent YoY growth rate, or up 11 percent excluding the impact of foreign exchange.
Amazon Web Services
Amazon's Amazon Web Services business grew 16 percent year-over-year with an annualized run rate of more than $85 billion, beating analyst estimates that were one percent above consensus. AWS continues to perform well despite economic uncertainty where its customers continue to seek ways of optimizing their cloud spending in response to tougher conditions. The management team said that its sales and support teams are spending more time helping its customers optimize their AWS spending to assist them in weathering uncertainty.
Despite the obvious headwinds due to macroeconomic uncertainty, the segment is poised to grow as more organizations adopt cloud computing and hybrid infrastructure, larger vendors continue to send more business to the marketplace in their efforts to reach their customers, expand into new ecosystems, and seek to harness the power of artificial intelligence. As a result, we remain sanguine on the longer-term growth opportunities ahead for AWS.
The slowdown to 16%, and comments from the company's CFO about the slowing of cloud are a reason for some concern, but we would suggest that those comments were cautious given continued broad uncertainty. With big investments in silicon innovation for AI, I think the company stands to see some real growth. It is also by far the largest hyperscale cloud provider and its broad portfolio will continue to see demand increase as enterprises scale their AI, automation, and other data and compute related needs.
Consumer & SMB Spending
Amazon's Third-Party Seller Services unit grew a few percentage points above analyst expectations. The segment represents an excellent view into the health of the consumer and SMB business segments. During the call, the management team indicated that they saw moderated spending on discretionary items, shifts to lower-priced items, and a healthier demand for everyday essentials such as consumables and beauty. Our expectation is the segment will continue to take share from its traditional brick-and-mortar rivals as consumers and the SOHO segments continue to order more products from online marketplaces. In fact, recently, Bed, Bath and Beyond recently filed for bankruptcy, while other retailers such as Walmart continue to invest in warehouse automation (utilizing robots) to try and keep up with Amazon's momentum. Our view is Amazon will continue to remain formidable in the retail segment due to its robust logistics network (rivaling UPS, etc.) that it continues to perfect and grow, its massive installed base of consumer devices and online services (e.g., Amazon Prime) that continue to entangle the consumer into its ecosystem.
Advertising Business
Amazon's Advertising Services segment for the quarter had a 21-percent increase versus the prior year's quarter, which excluded foreign exchange. Amazon shared that the segment continues to buck wider advertising trends and continues to deliver robust growth for a few reasons. More people are shopping on online marketplaces where advertisers want to reach consumers and its investments in machine learning or graph neural networks (GNNs) continues to be perfected. A notable strength for Amazon over many of its rivals is the staggering number of categories that are flowing through its marketplace, touching all customer stratum, which is incredibly powerful. Thus, not only can Amazon reach known customer segments for its clients, but it can also work with its clients on uncovering untapped ecosystems that they may not have discovered before, which is highly valuable. As a result, we expect the division to continue to gain traction due to its prowess in analytics.
Most people don't recognize the strong advertising business at Amazon and with the growth of AI and ambient technology, the integration between commerce, experiences, and Amazon seems symbiotic and should serve as a driver to additional advertising revenue.
Here are Amazon's Q1 2023 earnings results by the numbers:
Amazon Q1 2023 revenues of $127.4 billion were a 9 percent increase over the prior year quarter of $116.4 which were in line with consensus estimates.
Amazon Q1 2023 operating income of $4.8 billion versus $3.7 billion in the prior year quarter, up 26 percent excluding foreign exchange.
Amazon Q1 2023 net income was $3.2 billion or $0.31 per diluted share compared to a net loss of $3.8 billion (or -$0.38 per diluted share) in the prior-year quarter.
Revenue by Segment:
Here are Amazon's Q1 2023 revenue figures by business segment:
AWS Q1 2023 revenues were $21.4 billion or a 16 percent YoY growth rate excluding foreign exchange impact. As a percentage of sales, operating margins for the quarter were 24.0 percent versus 35.3 percent in the prior year's quarter, or a 1,130-basis point decline.
Online stores' revenues were $51.1 billion for the quarter versus $51.1 billion in the prior year quarter or 0% growth excluding foreign exchange.
Physical stores revenues were $4.9 billion for the quarter and a 7 percent increase from the prior year quarter, which excludes foreign exchange
Third-Party seller stores were $29.8 billion for the quarter and an 18-percent increase from the prior year quarter, which excludes foreign exchange.
Subscription services were $9.7 billion for the quarter, which represents a 15 percent increase versus the prior year quarter, which excludes foreign exchange.
Advertising services were $9.5 billion for the quarter and a 21-percent increase versus the prior year quarter, which excludes foreign exchange.
Others were $1.0 billion for the quarter and a 55-percent increase versus the prior year quarter, which excludes foreign exchange.
Amazon's Q2 2023 Financial Guidance
As part of its Q1 2023 earnings report, Amazon also provided earnings guidance for Q2 2023. Net sales for Q2 2023 are expected to be in the range of $127.0 billion to $133.0 billion or growth of five percent to 10 percent versus the prior year quarter. The guidance anticipates a negative impact of 30 basis points from foreign exchange rates. Operating income is expected to be between $2.0 and $5.5 billion, compared with $3.3 billion versus the prior year quarter.
Overall Impressions
Our viewpoint on Amazon's most recent quarterly performance is the company continues to perform well despite macroeconomic headwinds that have plagued so many across the industry and continue to keep us collectively guessing which way the economy will turn in the next few quarters. The overall slowdown in growth for the AWS business is clearly a concern for investors, especially given its contribution to operating margin, however, it is hard not to see AWS gaining momentum with the demand for AI and overall digital transformation remaining high as companies look to optimize with technology.
Seeing this obvious uncertainty looming on the horizon, the company took aggressive action adjusting its cost structure to align with these trends, which we feel was an excellent call considering Q1 2023 U.S. GDP growth announced this week was lower than expected, and the threat of escalations in Eastern Europe and Asia-Pacific continue to mount.
Regardless, due to its exposure to the consumer and business-to-business markets, myriad product categories, and customer stratums, the company is in an excellent position to pick up on the various micro-trends earlier than most organizations, which would signal further economic turmoil and a decline in demand. During its earnings call, the management team indicated that it is seeing more cautious or moderating spending that has shifted toward lower-price items, which syncs up with the less than stellar U.S. GDP growth numbers of which two-thirds comes from consumer spending. Thus, this implies consumers could be more negatively impacted than normal by inflationary pressures, along with the threat of a recession, which may be tapering discretionary spending. Thus, it makes sense that the company will be paying close attention to these trends and will continue to take aggressive action earlier than most if things head in a negative direction.
We are not a bit surprised by the good performance of the company's Amazon Web Service Unit as more large and small-to-midsize businesses continue to adopt full cloud or hybrid infrastructure. Although we have been hearing throughout the industry of longer sale cycles and muted demand in some categories (e.g., PCs, Smartphones, etc.), the market for cloud computing along with security remains buoyant at this time. Another catalyst for growth in the segment is that we continue to see more of the largest vendors in the industry working to leverage its marketplace in an effort to reach their customers, since many have expressed a desire to buy via a marketplace, which indicates continued growth for the division.
Daniel Newman and his co-host of The Six Five Webcast, Patrick Moorhead of Moor Insights and Strategy discussed Amazon earnings in their latest episode. Check it out here and be sure to subscribe to The Six Five Webcast so you never miss an episode.
Disclosure: The Futurum Group is a research and advisory firm that engages or has engaged in research, analysis, and advisory services with many technology companies, including those mentioned in this article. The author does not hold any equity positions with any company mentioned in this article.
Analysis and opinions expressed herein are specific to the analyst individually and data and other information that might have been provided for validation, not those of The Futurum Group as a whole.
Other insights from The Futurum Group:
Amazon Fire TV: Battling for Center of Gravity in the Home
Empowering & Protecting You! – The New Amazon Ring Battery Doorbell Plus
T-Mobile and Amazon Web Services Work Together to Provide 5G Advanced Network Solutions