Amazon Hits a Home Run on Historic Day for Tech Earnings
Amazon Hits a Home Run on Historic Day for Tech Earnings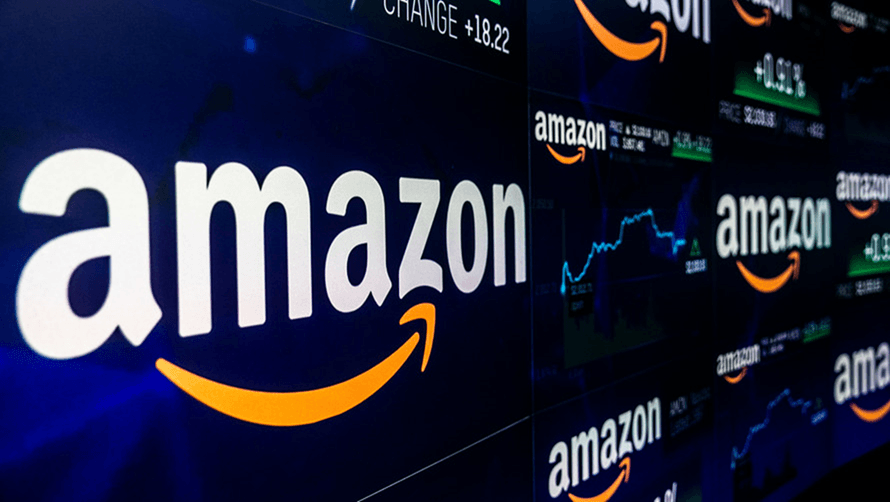 The News: Amazon reported blowout second-quarter results on Thursday, including a huge beat on the top line and double-digit revenue growth year-over-year. The stock climbed about 5.3% after hours.
Here's how the company did:
Earnings: $10.30 vs. $1.46 expected, according to analysts surveyed by Refinitiv
Revenue: $88.91 billion vs. $81.56 billion expected, according to analysts surveyed by Refinitiv
Amazon said it expects to spend more than $2 billion during the third quarter on additional coronavirus-related measures, including procuring personal protective equipment, deep cleaning its facilities and wage increases for employees, among other things. Last quarter, Amazon said it would spend all of its estimated $4 billion profit between April and June on similar efforts. Read the full news piece on CNBC.
Analyst Take: Today was a historic day as four of the world's most notorious and exciting tech companies all delivered earnings after the bell. One day after sharing the stage for regulators, the CEOs of Apple, Amazon, Google and Facebook all presented a positive set of metrics that certainly bode well for companies that are friendly to our new normal.
Amazon, was able to deliver well above its expectations in both revenue and earnings and their EPS came it at a staggering number ($10.30) against what analysts had predicted to be around $1.46. This was on a revenue beat of ~$89 Billion against expectations of around $81.50 Billion. In short, a very good performance. 
Perhaps the most surprising thing about these earnings was the company's significant $4 Billion dollar investment in incremental Covid-19 related costs–Just imagine without those costs what would have happened to these earnings. 
Another clear factor for the big growth to bottom line was a shift that is taking place in what customers are buying from Amazon. Early in the pandemic it was more about consumer goods, groceries and staples. This drove a lot of revenue, but not necessarily a big boon for the bottom line. 
This quarter drove more rotation to higher priced luxury goods. This was evident in Apple's earnings when we saw the iPhone, which is certainly an expensive one-time purchase for most households deliver over $26 Billion against an estimate of $22 Billion. In short, there was clearly disposable income this past quarter that could possibly be pointed to the one-time checks that were sent out as part of the stimulus–I believe we will hear more about this in coming weeks and buyer behavior in the next quarter may provide some insights as to how sustainable the higher margin revenues are. 
SMB Marketplace Sales Showed Solid Growth
Another area worth pointing out for Amazon was its performance in its marketplace. This is where third-party sellers use the platform and it has been a significant enabler for SMB to build sound e-commerce businesses. This category saw 52% growth and outpaced the company's 48% first-party sales. In my opinion, this furthers the company's argument to regulators that it is participating in anti-competitive behavior. These marketplace activities are key to creating many successful online businesses. I believe we will continue to see growth here.
AWS Continues to Shine in the Cloud 
The law of large numbers continues to play a role in the percentage growth rate for cloud, but the 29% growth to over $10.81 Billion for Q2 is still a very sound growth rate amidst a global pandemic that has impacted many businesses operations. The cloud business is also a huge part of the company's bottom line. Having accounted for as much as 77% of Amazon's operating profit in recent quarters, this business is crucial to the company and serves as a great means of diversification.
Microsoft also saw its Cloud revenues fall in this quarter from 59% to 47% indicating that there may have been some softness that can most likely be attributed to slowed spending and shuttered companies that couldn't meet contractual obligations. Google Cloud did see a big growth year over year in its cloud business, nearly 1/3, but at a fraction of the size of AWS, it is hard to draw too close of a comparison. 
Overall Impressions on Amazon Q2 Earnings 
An absolute knock out quarter. The earnings were fantastic and will be interest to keep track of going forward. It may be hard to sustain, but there is so much to be encouraged by within the Amazon ecosystem of employees, partners, vendors and shareholders. 
The company has also been very active in the community–Job creation in the wake of pandemic has been a big focus along with supporting SMBs, upskilling the workforce and Sustainability efforts. The company has the resources to be a good steward to its community and this is the type of performance that has come to be expected from Amazon when it is operating at its best.
Futurum Research provides industry research and analysis. These columns are for educational purposes only and should not be considered in any way investment advice.
Read more analysis from Futurum Research:
Mercedes-Benz partners with NVIDIA to Deliver the Next Generation of Automotive Innovation
Google Extends Work From Home Policy Through End of June 2021
Qualcomm Delivers a Big Q3 Powered by 5G and Licensing Agreements
Image Credit: Amazon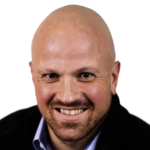 Daniel Newman is the Principal Analyst of Futurum Research and the CEO of Broadsuite Media Group. Living his life at the intersection of people and technology, Daniel works with the world's largest technology brands exploring Digital Transformation and how it is influencing the enterprise. Read Full Bio