Amazon Delivers a Massive Q4, Bezos Departure Steals the Show
Amazon Delivers a Massive Q4, Bezos Departure Steals the Show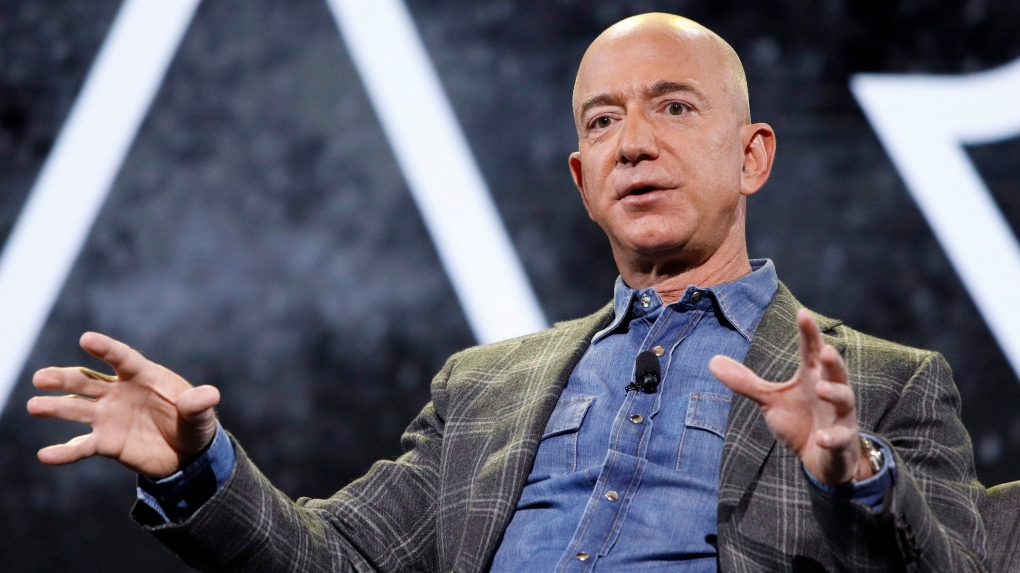 The News: Amazon announced in its earnings report for the fourth quarter of 2020 that AWS CEO Andy Jassy will replace Jeff Bezos as CEO during the third quarter of this year. Bezos will transition to the role of executive chairman.
The company also delivered its largest quarter by revenue of all time at $125.56 billion, pushing it past the symbolic $100 billion mark for the first time.
Shares of Amazon were up 1% in extended trading.
Here are the results:
Earnings: $14.09 vs $7.23 per share forecast by Refinitiv
Revenue: $125.56 billion vs $119.7 billion forecast by Refinitiv
Read the full news piece on CNBC.
Analyst Take: A lot happened in this earnings window for Amazon. For instance, massive investments in small business, new stores openings, AWS eclipsed $12 billion, and the company had record-breaking revenue exceeding $125 billion. And if you blinked or didn't read the in-depth earnings report, you could have easily missed all of that.
Jeff Bezos to Step Down, Andy Jassy to Step Up 
This quarter's earnings report was all about Jeff Bezos, founder and CEO of one of the world's most iconic brands announcing his plans to step down from his role as CEO to become the company's Executive Chairman and spend significant time focusing on his other endeavors. This also means the appointment of a new CEO, naming Andy Jassy, the rapidly growing AWS business leader, to be his successor.
All of this to sidetrack an important earnings moment for rival Alphabet, which had promised to break out its Cloud numbers this quarter. When I woke up this morning, I actually thought that was going to be today's biggest news story. I digress
Bezos has long been in a state of taking on a bigger picture role while building up his bench of top generals and lieutenants. So this move, while coming as a complete surprise, should actually not really surprise anyone.
Jassy's leadership is in strong contrast to Bezos. Andy Jassy is a very hands-on leader who reviews press releases and keeps a watchful eye over products, events, messaging, and more. This has been part of the formula for taking AWS to new heights.
For the broader Amazon business, from ground floor operations in distribution centers to retail stores to moonshot projects, there will be a lot more for Mr. Jassy to pay attention to. It will be interesting to watch how he grows into the role. This will be one of the items analysts will be watching. I'm also interested in seeing how the AWS succession resolves itself. 
AWS Grows 28%
AWS delivered a strong quarter but slightly missed its growth target coming in at $12.4 billion in revenue and growing revenue at about 28%. My thought here remains constant–the growth has been so prolific for so long, and what we see here is the law of large numbers. Growth isn't slowing much, and the AWS portfolio is scaling at the infrastructure, platform, and software layer. With dynamic additions to support trends like 5G, AI, IoT, Collaboration, and Analytics, I feel the road for AWS growth is already paved, barring any major setbacks that come with the CEO transition. 
It's also worth noting that the Amazon number for this quarter was about 3.5x Google, which grew ~47% but is still about $9 billion behind AWS on a quarterly basis. AWS's growth trajectory is substantial.  
Amazon Continues to Invest Beyond its Bottom Line
I'm also overall optimistic about Amazon's continued efforts in broad communities to do more than just make money. While this is a bit less earnings centric, I have been long bullish on enterprise commitments to the greater good as part of a brand, marketing, and customer retention strategy, not to mention an employee acquisition, development, and retention strategy as well. 
Amazon is making big inroads to do more for sustainability, small business, job creation, living wages, regional expansion, housing and urban development, and more. I've been watching these efforts, and while there will always be rumblings from critics for more. The work done so far deserves recognition, and I believe Amazon will continue to increase investments in all of these areas. In fact, this will likely be one of the areas along with "moonshot" style projects where Jeff Bezos will continue to be involved. 
Overall Impressions of Amazon Q4 Earnings and Jeff Bezos Departing Amazon 
Make no mistake; this quarter was outstanding for Amazon. The continued outperform that Amazon has been able to achieve has been unprecedented. Breaking $100 billion in a quarter AND nearly doubling EPS estimates should have been the headline. However, Jeff Bezos is to Amazon what Steve Jobs was to Apple. Arguably, his run as CEO was actually better than Jobs. While Bezos didn't put music in your pocket or revolutionize a mobile device, he literally changed the way we buy almost everything–and Amazon is far from done innovating. 
Jassy will be monitored similarly to Tim Cook. An operator with a great track record, but is he the visionary that can take Amazon's trajectory to the next level? Based upon what he has done at AWS, there are certainly reasons to believe he has the wherewithal to make this happen. Bezos will be out of the current role but won't be without influence on Amazon's future. This is a pivotal moment for the company coming at a time where almost everything is going right. Now to see if this momentum can continue. 
Futurum Research provides industry research and analysis. These columns are for educational purposes only and should not be considered in any way investment advice.
Read more analysis from Futurum Research:
Juniper Networks Tops Expectations on Strong Demand and Execution
AMD Outperforms for Q4 and Year Delivering Strong Growth
Microsoft Q2 Delivers on Strength Across its Portfolio
Image: AP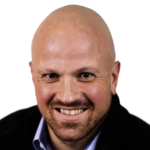 Daniel Newman is the Chief Analyst of Futurum Research and the CEO of The Futurum Group. Living his life at the intersection of people and technology, Daniel works with the world's largest technology brands exploring Digital Transformation and how it is influencing the enterprise. Read Full Bio