A Wild Week as Tech Giants Microsoft and Google Reveal AI-Powered Search and Browser Integrations
A Wild Week as Tech Giants Microsoft and Google Reveal AI-Powered Search and Browser Integrations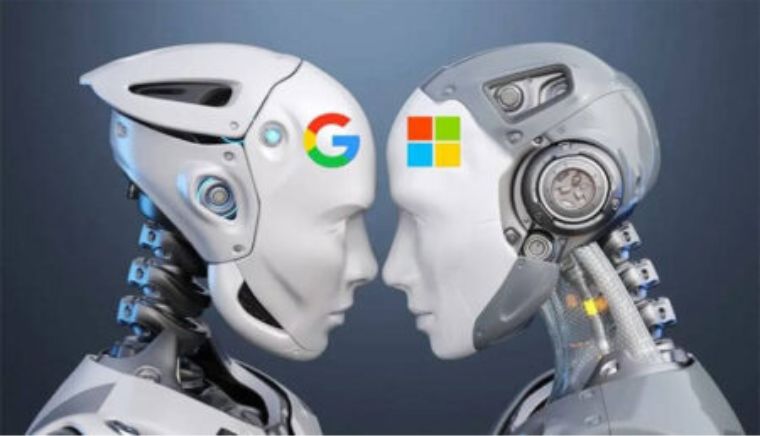 The News: After years of friendly coopetition in the AI space, Microsoft and Google decided it was time to make press announcements, write blog posts and hold events to reveal their respective advances in search and browsers embedded with AI. Microsoft's event wasn't streamed, but the live blog from CNBC was captured here. Google's event was streamed on YouTube and can be viewed here.
A Wild Week as Tech Giants Microsoft and Google Reveal AI-Powered Search and Browser Integrations
Analyst Take: On January 23, just a few short weeks ago, Microsoft announced it was extending its investment in OpenAI, the company behind ChatGPT, and planned to "deploy AI models across our consumer and enterprise products." This announcement and the series of events it started are a clear signal to the world that the battle for the AI market is on.
A short seven business days after the OpenAI announcement, on February 1st, Microsoft launched Teams Premium with a number of smart features based on GPT3, the most recent version of the Large Language Model (LLM) behind ChatGPT. At some point between February 1st and the 3rd, invitations went out to media for a small event on February 7th, in which Microsoft CEO Satya Nadella would "share some progress on a few exciting projects."
News of the event started leaking out on Monday the 6th, and on the 7th, Google entered the discussion. A blog post from CEO Sundar Pichai reminded readers that Google has long been a leader in AI (natively and in partnership with its sister company DeepMind) and introduced BARD, their own conversational AI based on the Google-owned LLM LaMDA.
A little later on the 7th, the Microsoft event kicked off and revealed a new Edge browser and Bing search engine with capabilities powered by a new version of the OpenAI LLM coined "Prometheus" in place of the more obvious name, "GPT4. It seems that Microsoft will handle the marketing for the output of their partnership with OpenAI, which is probably a good idea.
The new version of Bing allows users to "talk" to the search engine and task it with more complex searches like "create a 5-day itinerary for a family trip" and has integration to Edge with "chat" and "compose" features that allow users to ask questions about the page or document they're reading or get help writing emails, social media posts or other text with a few prompts.
The event set social and traditional media on fire with the normal mix of hyper-cheerleader and doom-and-gloom prognostications, but all involved agree that Microsoft has a clear vision for the future of their products with integrated AI, and they are moving toward it quickly.
The next day, February 8th, was Google's turn. Google's event was broadcast from their Paris office and started at 8:30 am on the U.S. east coast, which seems an odd time if you want a substantial live audience, but it was also a momentous day: it was the 25th anniversary of the launch of Google search. Expectations were certainly high, and unfortunately those expectations were not met. Between a lost cellphone making a demonstration of some compelling new Lens capabilities impossible, BARD getting basic facts about the James Webb Telescope wrong, and a fair number of virtual attendees getting dropped during the live stream, it was a tough day in Paris.
In the days since the two events, Google's stock has dropped 7%, although it has recovered some as of this writing, Microsoft's stock spiked 3.4%, and has settled back some since, and Bing app downloads surged 10X. It is clear that Microsoft won this round, but it is way too early to count Google out.
Google and DeepMind have been leaders in the AI space for years. Google invented the Transformer technology that LLMs are built on. AlphaGo mastered the world's most complicated game, AlphaFold solved the protein folding problem, and both of these things were very recently considered impossible. Google Cloud AI and Cloud AutoML are market-leading in their capabilities, and Alphabet has placed all sorts of AI-based bets. Orchestration aside, Google's Paris event revealed exciting AI-powered advances in search, Lens, Maps, and more. It appears that Microsoft caught Google by surprise, but they may well have just poked the bear.
This week, AI moved to center stage, and the speculation about what it does, how it does it, and what it means in the long term is overwhelming, to say the least. The ability to separate signal from noise is critical in these moments, and the clear truth in all of this is that AI-based tools will soon become central to many of our collective software experiences. Rather than a quiet service in the background, AI is becoming a partner in getting work done and living our lives. The implications of that truth are signal — the rest is noise.
In the end, Microsoft and Google are duking it out over two businesses. The first is the consumer and enterprise applications that we all use to be productive. Microsoft has the advantage here. Their go-to-market engine is historically great, and the engineering team in Redmond is running hot right now. Google has been very successful in selling ads, but that whole business model is under tremendous pressure.
The second is cloud platform services. The development of modern machine learning models and the AI services that sit on them require a level of capital that most companies could never afford, and the demand for these services is only going to increase. Capturing a point of market share in Search equates to roughly $2 billion. A point in market share in AI services is unquantifiably large if you project out just a little bit.
In the race to dominate AI as a Service, Google has to be given a slight edge right now because they've been in the game a little longer, but it appears that Microsoft is catching up very quickly, and this is probably what motivated Google's CEO to issue a "code red," bringing long absent founders Sergey Brin and Larry Page back in to help and send out an all-hands email directing every single Googler to test BARD…again someone may have just poked the bear.
When the arc of AI development and adoption is reviewed 10 years from now, this week will be marked as an inflection point. This is the moment that big tech got serious about marketing and monetizing its AI capabilities. Between the battle of trillion-dollar companies, the availability of a lot of recently laid-off tech workers, and the $500 billion or so in venture capital on the sidelines, we can expect the next few years to be a blur of innovation that will change how we all work and play in ways that we can't predict yet but without a doubt, it's on.
Disclosure: Wainhouse Research, part of The Futurum Group family of companies, is a research and advisory firm that engages or has engaged in research, analysis, and advisory services with many technology companies, including those mentioned in this article. The author does not hold any equity positions with any company mentioned in this article.
Analysis and opinions expressed herein are specific to the analyst individually and data and other information that might have been provided for validation, not those of Wainhouse Research as a whole.
Other insights from Futurum Research:
Microsoft Rolls Out Teams Premium Infused with OpenAI's GPT-3.5
Logitech and Steelcase Reveal Project Ghost for More Personal Communications
Microsoft Set to Invest $10 billion in OpenAI — What That Could Mean for Enterprise Communications 
Image Credit: Gulf Today
The original version of this article was first published on Wainhouse Research.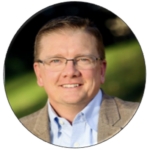 Sean Spradling is a Senior Analyst with Wainhouse — a Futurum Group company. His area of expertise is digital workplace communications technologies and services.